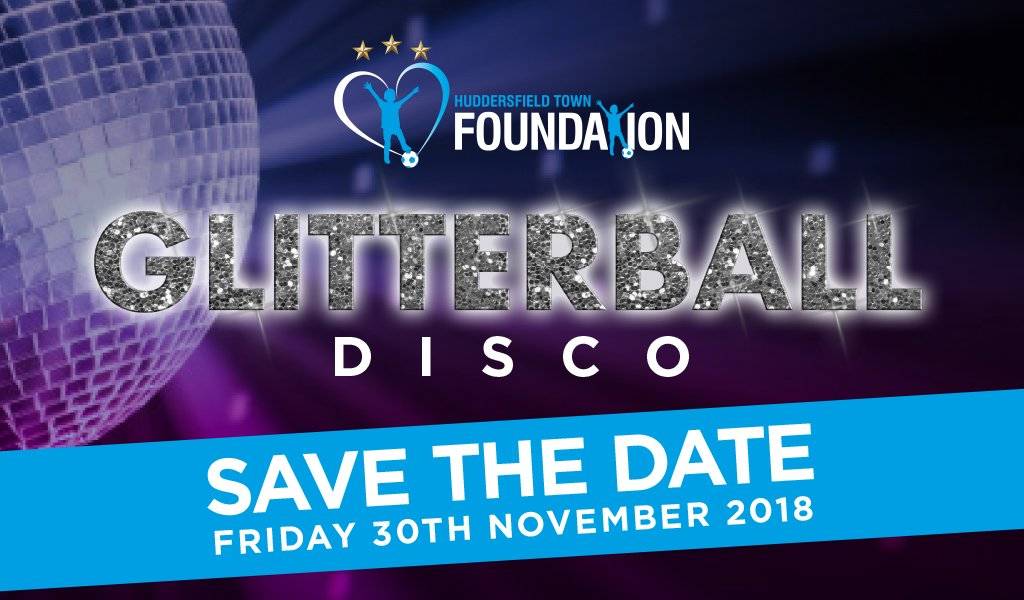 11 Jul

Glitter Ball Disco Headline Sponsorship Available

The Town Foundation's annual 'Ladies Lunch' returns to the John Smith's Stadium this November and you could be headline sponsor of the ever-popular afternoon of fun, glamour & glitz.

Over 240 ladies attended last year's sold-out event with this year – themed 'Glitter Ball Disco' – shaping up to be even bigger and better than ever before!

All money raised from the Ladies Lunch goes directly towards the Town Foundation trust fund to support the Charity with the impactful work it does to benefit the lives of young people in the local community.

Guests will be greeted with a glass of fizz before having the chance to shop at some of the unique pop-up shops in situ at the event. A two-course lunch will then be served in the main suite with a plethora of live entertainment and fundraising activities taking place throughout the afternoon.

Headline sponsorship will grant you and your business the opportunity to promote your products & services or message amongst guests comprising of women from both businesses and within the local community.

You will also receive a table for 10 guests as part of the package, a private drinks reception and promotional branding on all material and social media activity leading up to and on the day of the event.

The cost of the headline sponsorship package is £3,000 but please get in contact to discuss how this would best suit the requirements of your business.

Julie Sheffield, Operations and Events Manager for the Town Foundation commented:

"The Ladies Lunch is one of the keynote events in the Town Foundation calendar and is one that we always look forward to. Each lunch always raises a good amount of money and guests keeps coming back to support the event year on year.

"Headline sponsorship will give your business some fantastic exposure for an event that raises vital funds for the Charity each year. We also have flexibility to tailor the package to best suit the needs of your business, so please don't hesitate to get in touch to further

discuss."

Please contact lisa.bottomley@htafcfoundation.com or julie.sheffield@htafc.com to discuss the package or to secure your place on the expected sold-out event.