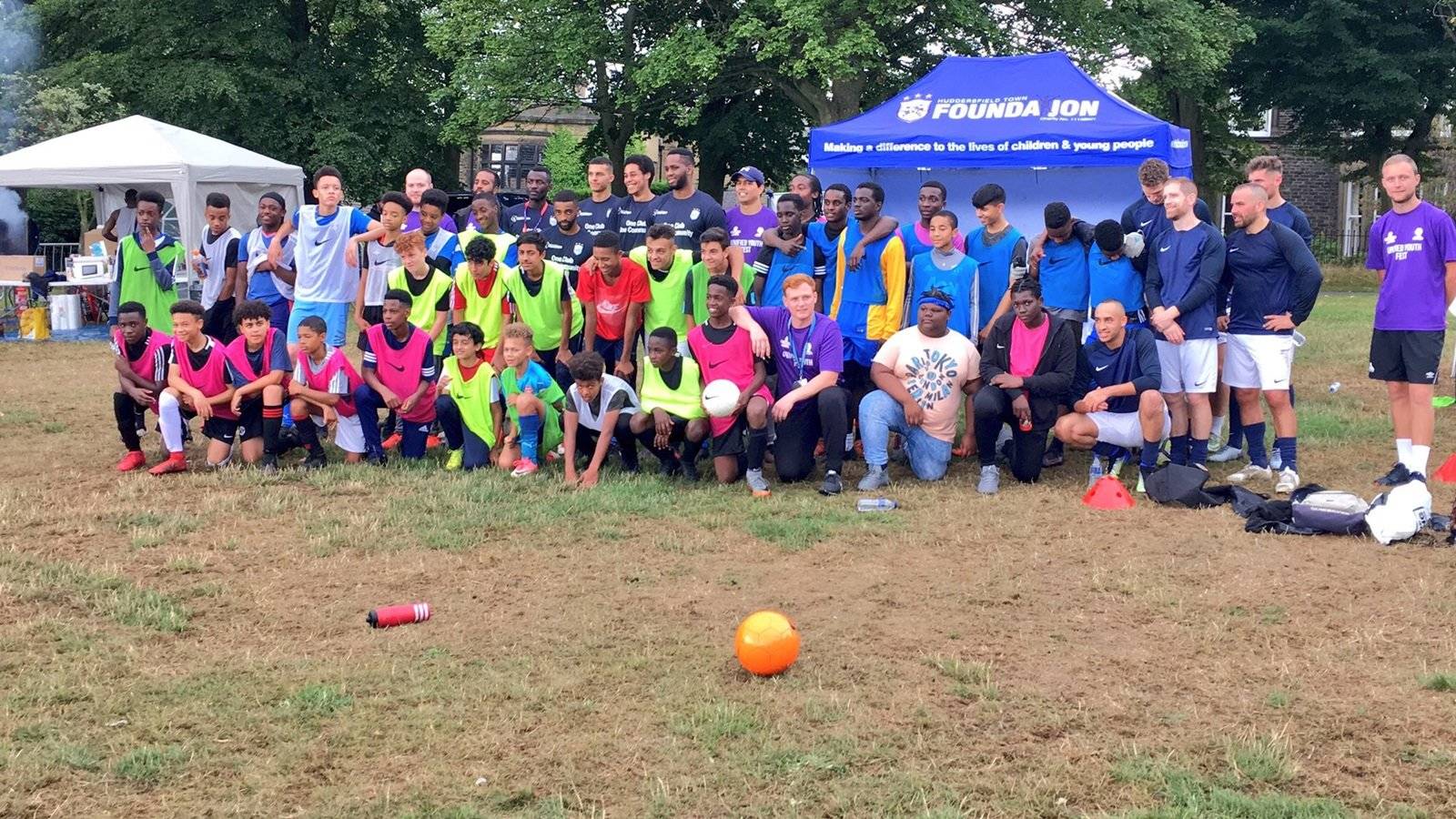 15 Aug

Positive Message Given Out At Youth Fest

Huddersfield Town Foundation joined forces with Conscious Youth to deliver the Unified Youth Fest 2018.

The special event, which was aimed at young people in the local area, had the overriding message of saying no to knife crime and youth violence.

The Youth Fest took place at Greenhead Park on Sunday 12 August 2018 and kicked off with the Town Foundation's Premier League Kicks programme.

The Foundation ran an intersatellite tournament during the morning, which included mixed teams from many local Kicks participants. A team was also entered by West Yorkshire Police, as a way to help break barriers down between young people and local enforcement.

In total over 40 young people were engaged in the tournament which saw the winning team take away tickets to watch a Huddersfield Town home fixture of their choice.

Following the hugely successful football tournament, the afternoon was filled with a range of music performances from local artists whose music advocate positive messages to young people about saying no to knife crime.

There was also a range of stall holders providing information to young people including West Yorkshire Police, West Yorkshire Fire and Rescue Service and CK Careers and many more.

The Town Foundation's Premier League Kicks Coordinator, Alfie Butwell said:

"The event was a great way to showcase the fantastic work that both the Huddersfield Town Foundation and Conscious Youth are delivering in the local communities of Kirklees for young people.

"The young people who attended were really engaged with the festival and the positive messaging of saying no to knife crime and youth violence which came across really well.

"It was also great to see them enjoying our Premier League Kicks tournament. The programme is thriving, and we've engaged over 500 young people since its launch in March 2018."

If you are aged between eight and 18 years and would like to get involved in Huddersfield Town Foundations Kicks programme please contact Alfie directly on 01484 503773 or email Alfie.butwell@htafcfoundation.com.