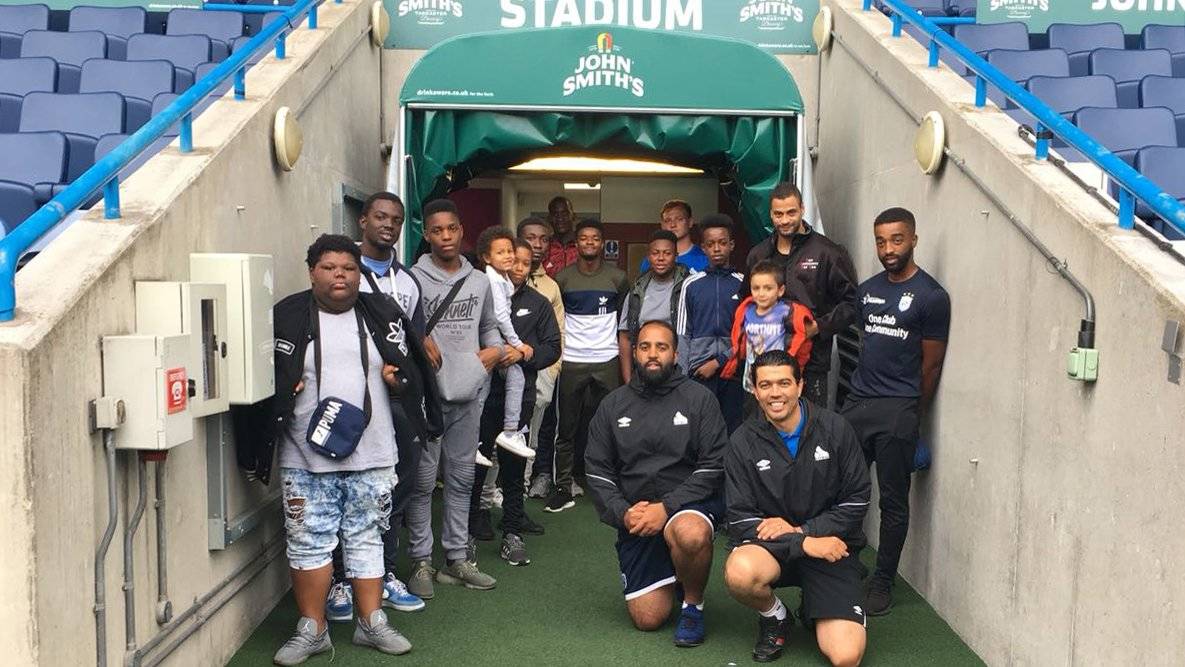 29 Aug

Youngsters See Behind-the-scenes At Town

Local youngsters got the chance to see what goes on behind the scenes at Huddersfield Town as they enjoyed a free tour of the John Smith's Stadium during the 6-week summer holidays.

The initiative saw participants of the Premier League Kicks programme, headed up by the Town Foundation, invited to take a look around the Stadium.

Those on the tour got an exclusive look behind-the-scenes at parts of the Stadium such as the Home Dressing Room, Board Room and taking a walk down the tunnel to take a look at the hallowed turf.

Youngsters and their friends & families from Almondbury, Thornhill, Howard Park & Mirfield all went on one of the tours together, providing extra activity during the holidays, exploring new opportunities and learning about the fundamentals of running a Premier League Football Stadium.

The tour was aimed at promoting community integration & cohesion, allowing the range of young people on the tour from different diverse backgrounds to socially connect with new people.

One participant commented:

"To see all the work that goes on at the stadium has opened my eyes to the dedication it takes to get to the pitch for match day, it has always been a dream to be pitch side at Town and now I have achieved this".

Kicks Co-ordinator at the Town Foundation, Alfie Butwell commented:

"This is one of the ways that we look to engage youngsters in constructive activities, particularly at the moment when youngsters across the UK have more free time on their hands during the summer holidays.

"The scheme has nationally helped to improve local areas by reducing anti-social behaviour and we hope that by putting on such events during the holidays we can help to further the community on the whole."

If you would like to know more about the Premier League Kicks programme, please contact Alfie Butwell on alfie.butwell@htafcfoundation.com or 01484 503773.