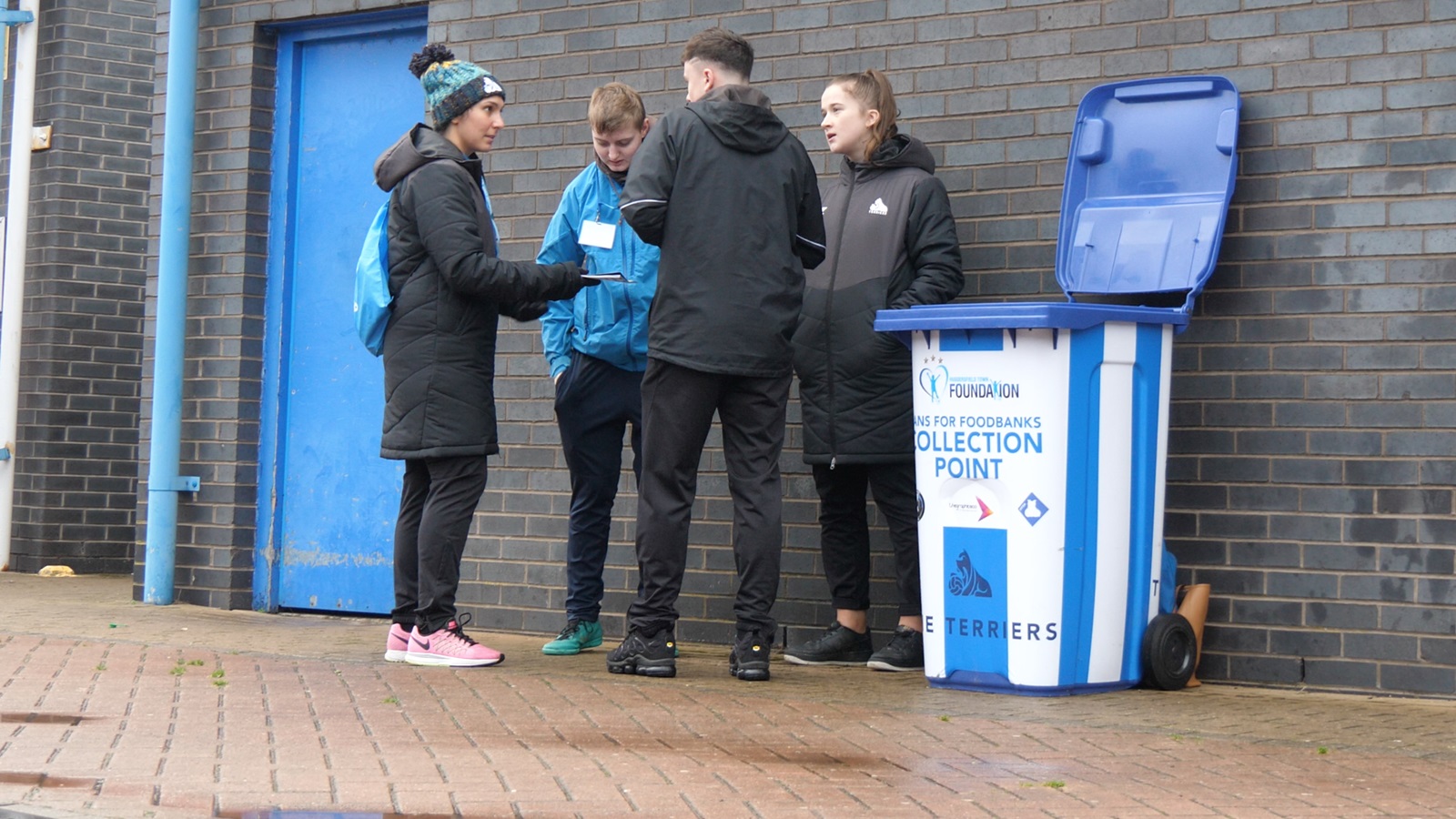 27 Dec

TOWN FOUNDATION PROVIDES FREE TRAINING FOR DISABLED PEOPLE

Huddersfield Town Foundation, Disability Sport Yorkshire, and Shelley Community F.C have partnered up to deliver a free training and development course for people with any disability living in Kirklees predominantly aged 16-25 called EmployAbility.

EmployAbility aims to increase participants leadership, independence, employability. It encourages personal and social development by working on different skills like communication, team working skills to improve self-confidence and self-awareness.

The course runs over 12 weeks, offering practical sessions around the jobs within a football club including catering, ground maintenance and preparation, money handling and communication.

The course is based at Shelley Community F.C. and aims to create volunteer and work opportunities within Shelley Community F.C and Huddersfield Town for participants to transition into.

So far students on the course have volunteered at Town matches, at the Club's Fireworks Spectacular, at a Shelley C FC match, at the Premier League Girls' tournaments as well as helping with pre-match decorations.

The students also took part in a joint venture with the Newcastle United Foundation on Saturday 15 December 2018.

The Town Foundation ran an employability session allowing students from both foundations to work together in teams and present their work. It was a very exciting opportunity for both the students and the Town Foundation to collaborate with a different Premier League club.

The first instalment of the course ended on Wednesday 19 December 2019 with a Celebration Event for participants at PPG Canalside. They celebrated the hard work and volunteering they have been involved in over the last 12 weeks.

To get involved or to find out more contact Ana Mesarovic, the Town Foundation's Disability Officer, via email on Ana.Mesarovic@htafcfoundation.com.