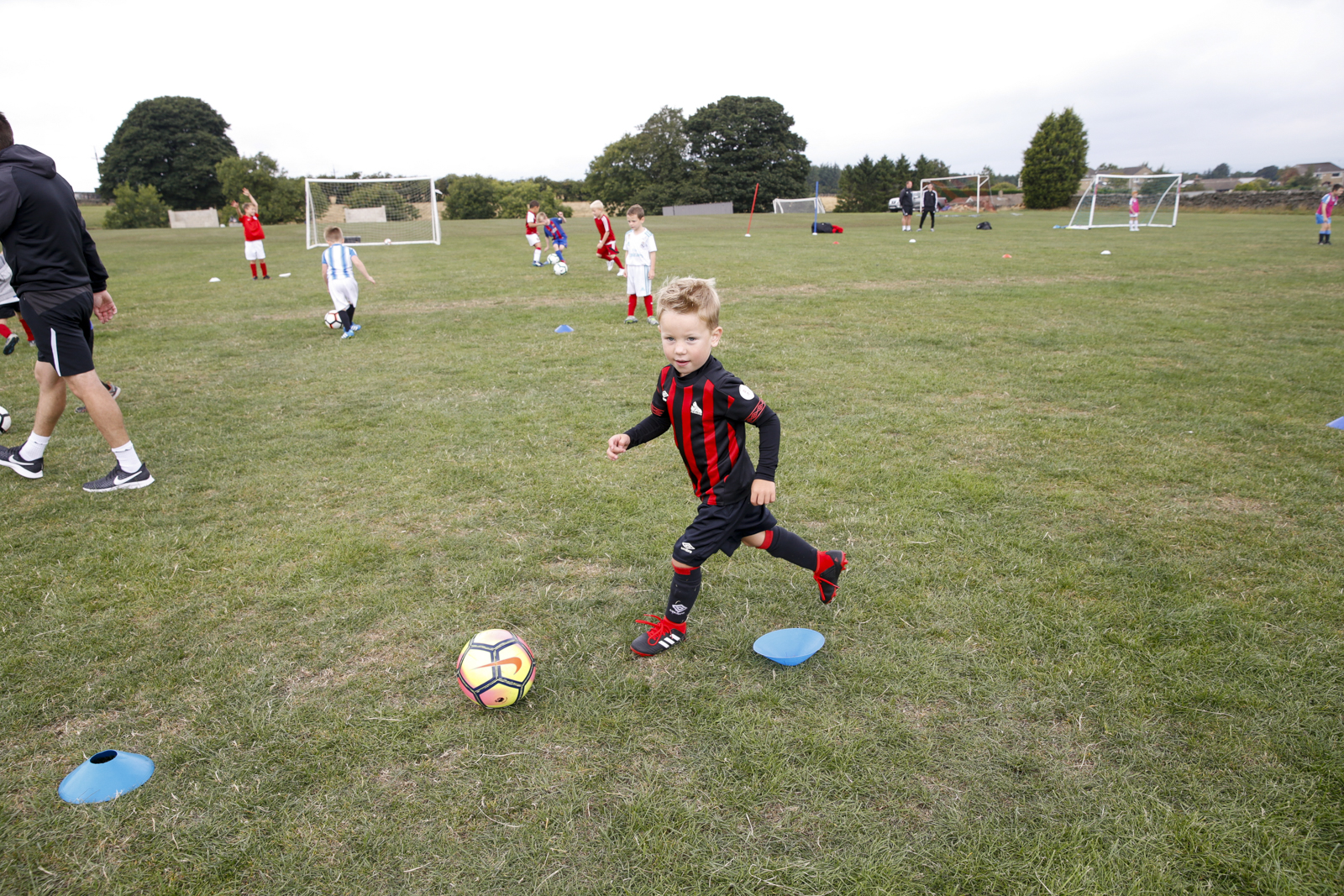 19 Feb

STILL SPACES ON HALF-TERM CAMPS

Do you want to get your child out and about this half-term? Well, take advantage of the Town Foundation's football and multi-sport camps.

The Town Foundation is offering brilliant entertainment all week for children aged between 5 and 13!

Running between 10am and 3pm for the rest of this week are the Foundation's Tomorrow's Terriers Football Camps.

Fully qualified Town Foundation coaches will be on hand to offer not only the best quality training, but fantastic fun.

The ever-popular Football Camp, which is in association with Kirklees Active Leisure, is taking place at the Leeds Road Sports Complex (HD2 1YY) until Friday 22 February 2019.

Coaching drills, skill games and matches will take place during both the morning and afternoon sessions (10am to 3pm) every day, to not only develop the youngsters but also to help them have fun!

There will also be a penalty shoot-out for your child to put their shooting abilities to the test in what promises to be a fun day for everyone involved.

There's only a limited number of spaces available, so make sure you get in touch now to book your place!

Please call the KAL Contact Centre on 01484 766 131.

If your child is interested in football and multi-sports camps, where they learn a wider variety of skills, then the Town's Foundation sessions are perfect for you!

These camps will take place at Brighouse Juniors FC (Broad Oak Park, Hove Edge, Brighouse, HD6 2PB) on Thursday 21 February 2019 and Friday 22 February 2019.

Similarly, the highly skilled Town Foundation coaches will be able to give you child a fun-filled couple of days, whilst also teaching them new sport skills.

These sessions will run between 10 and 3pm, costing £12 per day. However, if you wanted to do both days, then take advantage of our special offer of £20 for both!

To book please call 07741 671062!