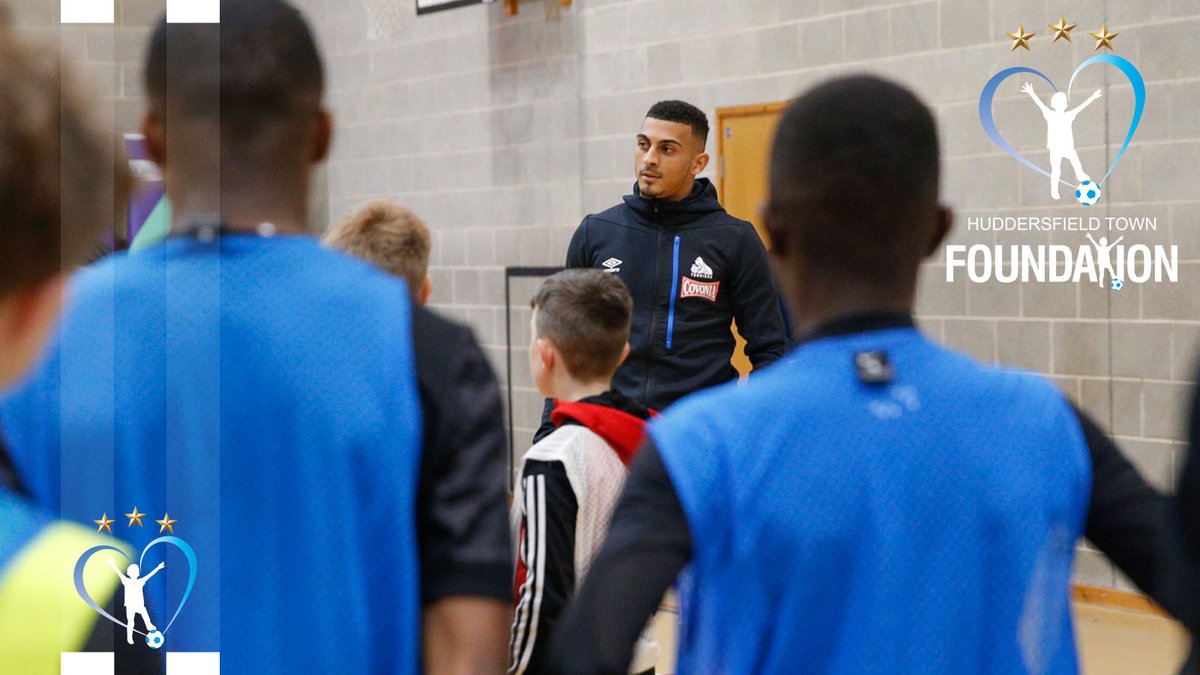 05 Mar

KARLAN GRANT INSPIRES YOUNG PL KICKS PARTICIPANTS

Huddersfield Town's Karlan Grant attended the Town Foundation's Premier League Kicks session at Almondbury Community School.

Grant, who joined Town in January from Charlton Athletic, engaged in a youth voice session with the participants and provided an overall inspirational visit for those in attendance. Grant even admitted to BBC's Sue Smith that seeing the participants playing football allowed him to recall some of his best childhood memories.

"It's good to see them (the participants ) here today playing football – a game that I love.

"I'm looking around now and I'm seeing all of them bonding – it reminds me of when I was younger when I used to go to youth clubs and all I wanted to do was play football!"

Speaking directly to those in attendance, Grant offered some words of motivation that has helped him to get to where he is today, before handing out certificates to the participants.

"If someone tells you that you can't do it, go again. I've been told I can't do it but gone again. You've got to work hard and train harder than the person next to you, every day."

The Premier League Kicks programme began in 2006 and has been delivered locally by the Town Foundation since March 2018. . The programme provides young people aged between eight and 18 years with the opportunity to get involved in free sport and other youth focused activities across Kirklees.

The Town Foundation's Premier League Kicks' Coordinator Alfie Butwell believes that the programme has a positive impact on those involved and helps to set them up for a bright future, both inside and outside of a sporting environment.

"We're working with young people who may not always have the opportunities to access sport or wider activities, we do this through the power of sport and the brand of the football club throughout Kirklees.

"When we first meet the participants many of them don't necessarily have aspirations, role models or goals. So, we work to educate participants further than what is taught in school and provide opportunities at Town Foundation for participants to explore volunteering, social action and peer mentoring.

To find out more about the Town Foundation's Premier League Kicks programme please contact Alfie Butwell via 07741 671 064 or alfie.butwell@htafcfoundation.