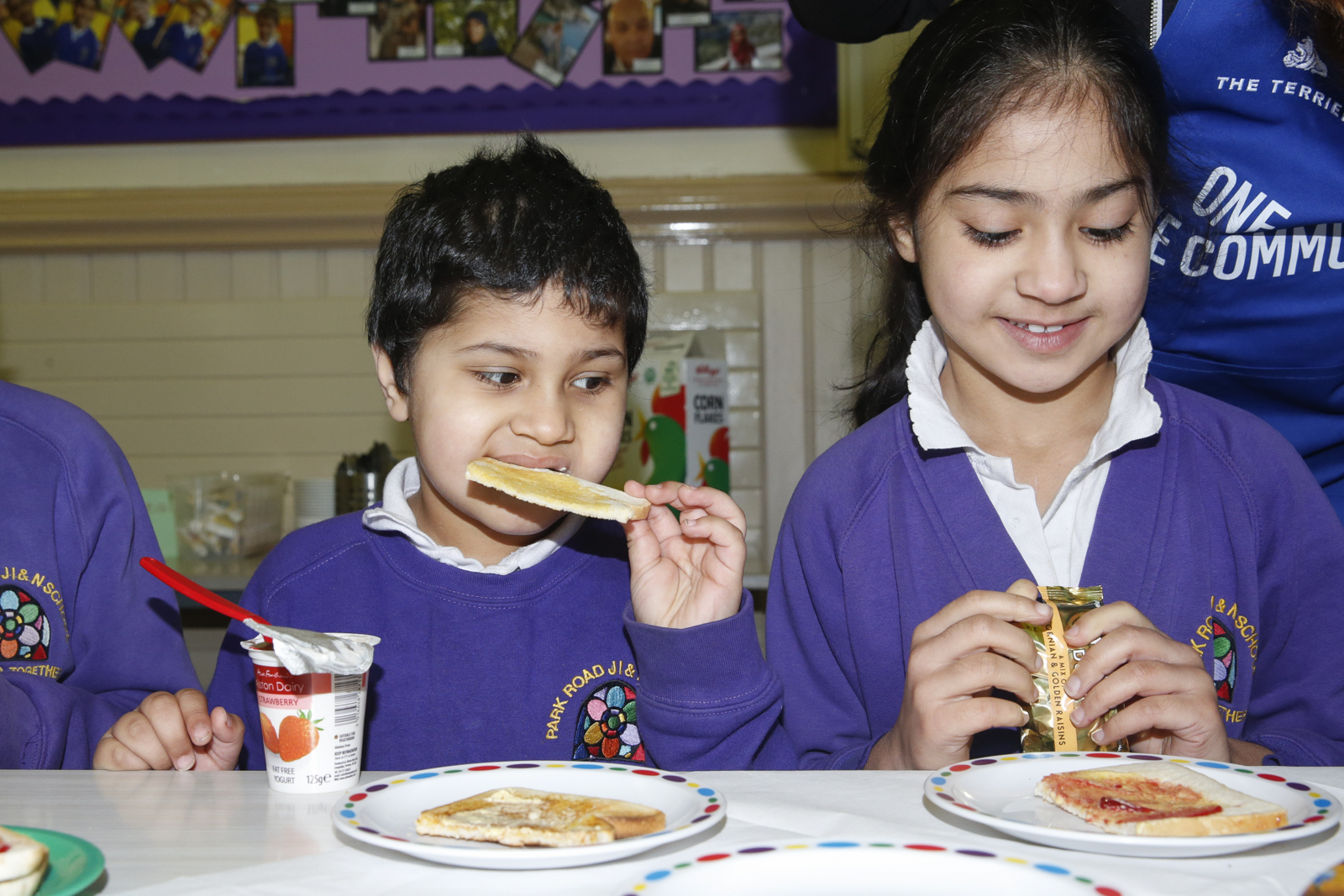 05 Mar

TOWN FOUNDATION LAUNCHES TWO NEW BREAKFAST CLUBS

The Town Foundation launched two new Breakfast Clubs on Monday 4 March 2019.

Breakfast Club 37 was opened at Park Road Junior, Nursery & Infant School in Batley before number 38 was opened at Engage Academy in Batley.

The 37th Breakfast Club, which was opened at Park Road Junior, Nursery & Infant School saw over 30 pupils attend and tuck into a wholesome breakfast before starting their day.

The youngsters tucked into a selection of cereal, toast, yoghurt and fruit before chatting to Town Foundation staff about their day ahead.

Alongside the breakfast, a variety of games and activities were also available for children to take part in, which included colouring activities, snakes and ladders, connect 4 and more!

In attendance were Town Foundation staff, Janette Cartwright from Kirklees Catering and Town Foundation Trustee Stuart Bragan.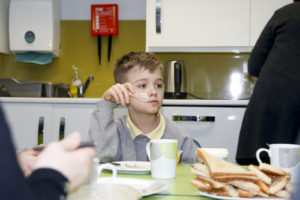 Our visit to Engage Academy began with Foundation coaches playing some indoor games with the children in Penguins class before breakfast was served. During breakfast all the children and staff sat down to eat together. Whilst everyone was eating we took the opportunity to discuss with the rest of the group what everyone had been up to at the weekend, the children shared their own stories of playing sports, meeting family and other activities they had done. After everyone had finished eating the children and staff went outside for a short play time before they began their first lesson of the morning.
Alongside the Early Kick-Off Breakfast Club, the Town Foundation will continue to work with Engage Academy delivering weekly fun based physical education sessions as part of our Premier League Primary Stars delivery.
The activities during those sessions provide the pupils with opportunities to experience sport and games that they may not be able to access outside of school time, whilst also giving them an outlet to burn off energy and help them manage their behaviour.
The Town Foundation's Head of Fundraising and Events, Julie Sheffield, commented:
"We are delighted to open two new Breakfast Clubs in the local area as we continue to make a positive impact in the community around us.
"Both schools thoroughly enjoyed their breakfast and it was fantastic to see so many youngsters come along with their siblings. The social aspect of the clubs is really clear to see.
"I would also like to take this opportunity to thank Total Food Service for their help with all our Breakfast Clubs. They do a great job taking orders, processing them and getting everything ready for Tom Farrell, who delivers the food to the schools. We couldn't do it without them."