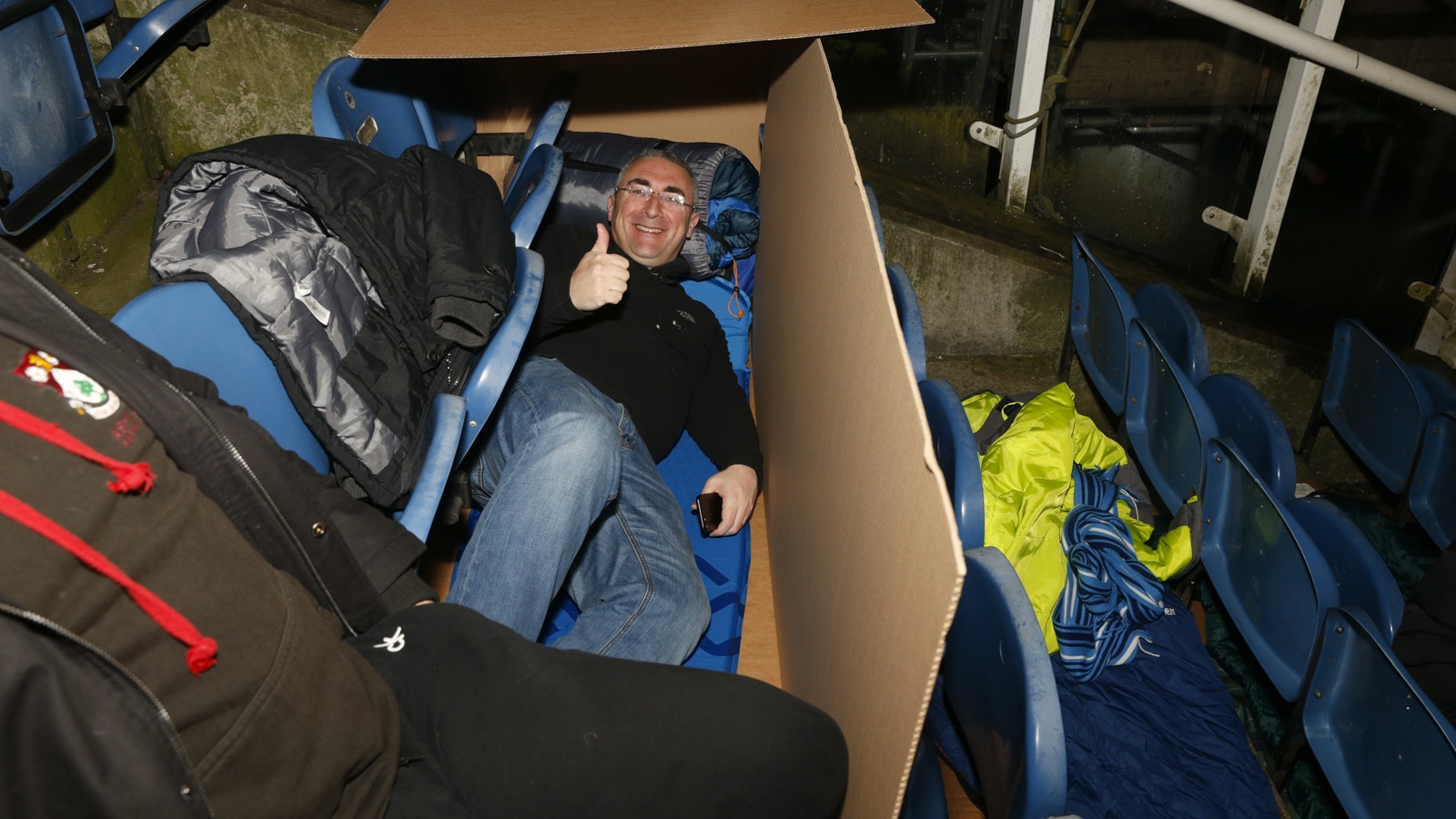 24 Apr

BIG SLEEP OUT RAISES OVER £50,000 FOR LOCAL HOMELESS CAUSES

After 200 people braved the cold in March for the Club's second Big Sleep Out, the Town Foundation is delighted to announce that over £50,000 was raised to help charities around homelessness.

Directors and staff of the Club came together to join local dignitaries and supporters to brave the outdoors to raise money for local homeless causes.

The Foundation's second-ever Big Sleep Out took place on Friday 8 March 2019 and participants slept on cardboard kindly sponsored by BMP Packaging between the rows of seats in the LV Britannia Rescue stand or on the concourse.

So far, the Big Sleep Out has raised over £50,000, however you can still show your support by texting to donate:

– To donate £1, text SLEEP to 70201

– To donate £5, text SLEEP to 70970

– To donate £10, text SLEEP to 70191

Paul Bridges, from Huddersfield Mission said:

"The support from Huddersfield Town fans through the Town Foundation has enabled Huddersfield Mission to continue its work supporting people in the heart of Huddersfield.

"In 2018, our advice team supported over 900 different people providing over 6,000 individual support sessions, including supporting people who were homeless or had significant mental health issues or were vulnerable in some other way.

"We always look to support people's immediate needs as well as long term or underlying issues.

"So, as well as our advice and support service, we provide low cost food in our cafe, free food every evening during the winter months and a range of activity groups to boost self-esteem and confidence."

John & Eileen Trevenna of Batley Care & Drop In added:

"The money kindly donated from the 2018 Sleep Out to 'Batley Care and Drop-In' was used to purchase a freezer, for the storage of food for meals which we provide, and also a computer for the use of our clients.

"Many clients have to do their benefit responses online, and having a computer at the Drop-In, and a volunteer who can help instruct clients in its use, is a great help.

"Our thanks to the Town Foundation for both these items which have had a marked contribution to our work."

The foundation are on with planning and looking forward to Big Sleep Out 2020, to register your interest please email enquiries@htafcfoundation.com.