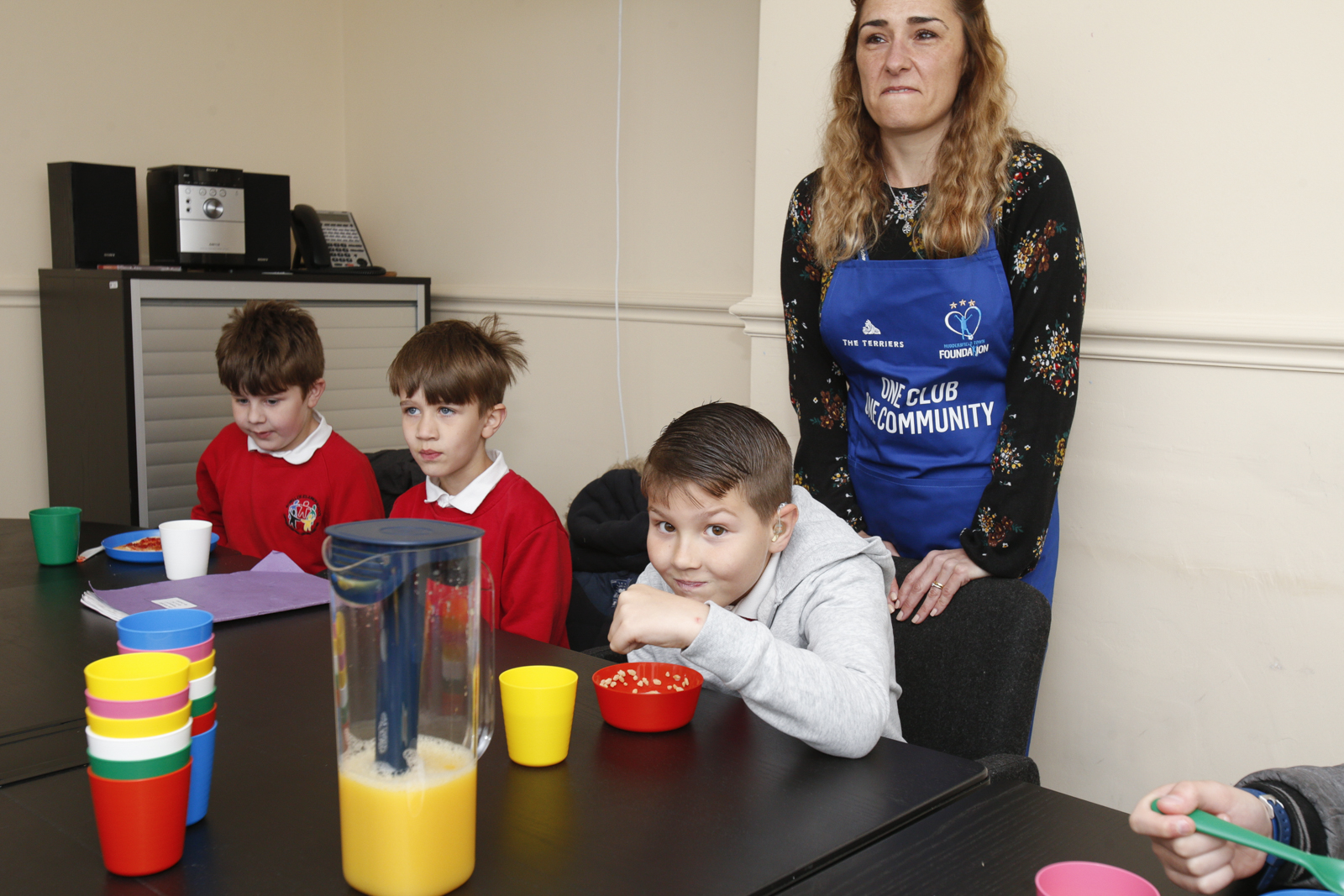 08 May

MORE STUDENTS BENEFIT FROM A HEALTHY START TO THE DAY

The Town Foundation launched its 41st 'Early Kick-Off' Breakfast Club on Tuesday 7 May 2019 at Bywell Junior School.

The students of Bywell Junior School, Dewsbury, enjoyed a healthy breakfast filled with toast, cereal, fruit and various juices thanks to Town Foundation supporters.

17 children were selected to attend the schools very first Breakfast Club in the old caretaker's bungalow on the school site.

The bungalow has a small enclosed garden where the children will be able to enjoy their breakfast outdoors in the summer months, making it the perfect place for a breakfast club.

Julie Sheffield and Lisa Bottomley from Town Foundation attended the opening along with Jeanette Cartwright from Kirklees Catering.

Julie Sheffield, the Town Foundation's Head of Fundraising commented "It is fantastic to see the launch of our 41st breakfast club, being able to provide so many children with a healthy breakfast some of whom not have eaten since the day before makes me feel proud of the work that we do"

"We now have to concentrate on supporting the 41 breakfast clubs we currently have with a view to opening more in the future"

The Town Foundation set up the 'Early Kick-Off' Breakfast Club programme back in October 2012 and since then has introduced free healthy breakfasts for students in over 40 different schools across West Yorkshire.

To sustain the 'Early Kick-Off' Breakfast Clubs, the Town Foundation must raise £140k per year – this is largely relying on donations and funding.

You can show your support to the Breakfast Clubs and the positive impact they have on the local community by donating via text.

To donate £1 text TOWN to 70201 To donate £3 text TOWN to 70331 To donate £5 text TOWN to 70970 To donate £10 text TOWN to 70191.