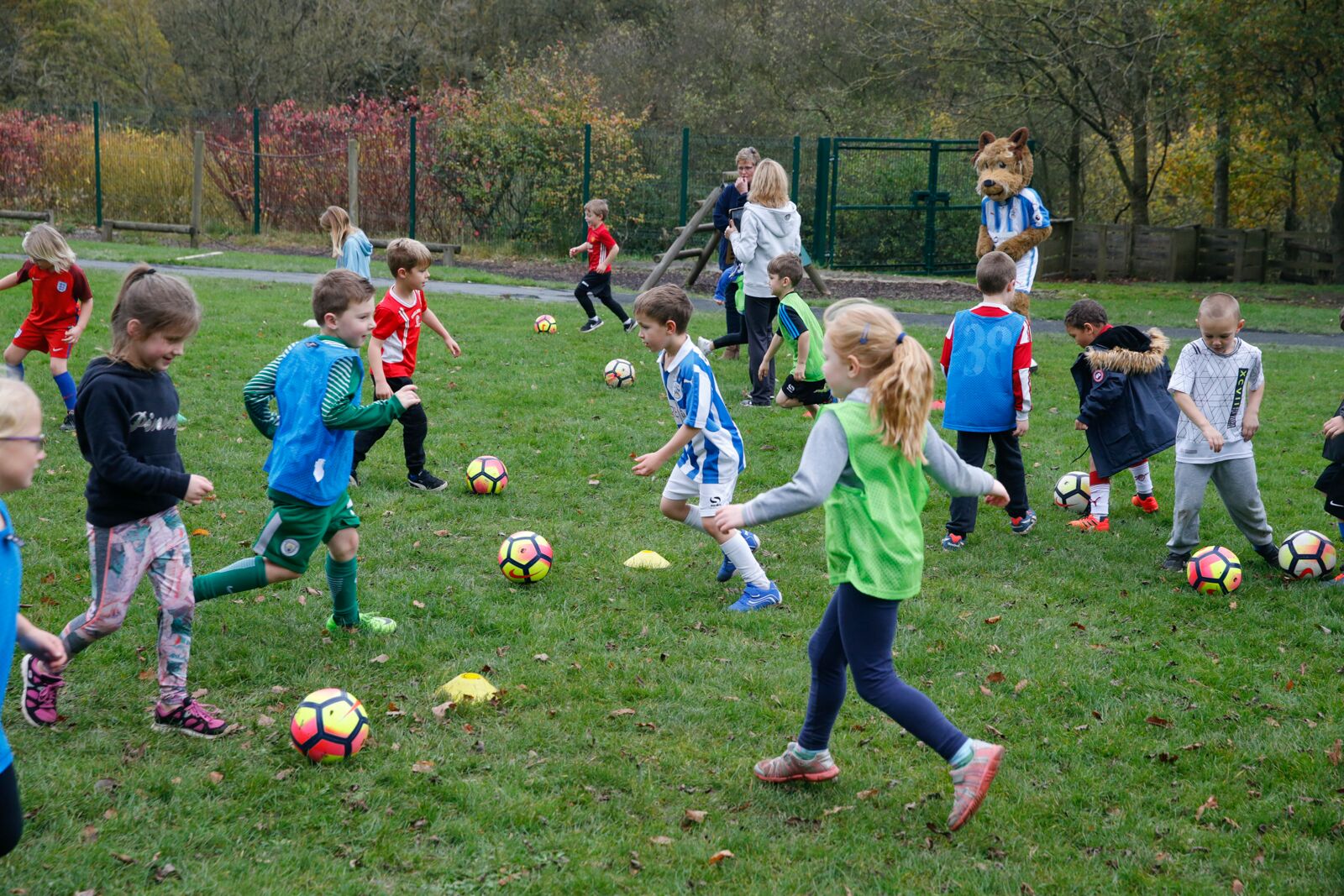 22 May

KEEP YOUR CHILDREN ACTIVE THIS HALF-TERM!

It doesn't feel like two seconds since Easter, but another holiday is here! It's Spring Bank half-term and we have the perfect way to get your little ones into that sunshine and running around!

If your football loving children are between the ages of 5 – 13 then why not bring them down to the Tomorrow's Terriers football camps?

The Town Foundation has organised special Tomorrow's Terriers sessions throughout the holidays for those energetic football lovers. With fully qualified FA and UEFA licensed coaches delivering fun, high quality training programmes, it's a no brainer!

Sessions will run between Tuesday 28 May and Friday 31 May 2019, with limited availability so don't miss out!

The camp is delivered in association with Kirklees Active Leisure and will be taking place at their Leeds Road Sports Complex site (HD2 1YY).

The day will be packed full of drills, skills, matches and penalty shoot outs! The perfect session for your child to have fun, learn a new skill and make new friends.

The jam-packed, fun-filled sessions are available for just £12 per day or £40 for the whole week! 10am – 3pm. For an extra £5 per day you can drop the children off from 9am and pick them up at 5pm.

Remember, if you've purchased a Junior Season Card for the 2019/20 campaign, then your child is entitled to book on to a FREE half-day session!

To take advantage of the offer, please call 01484 503 764 or email coaches@htafcfoundation.com quoting 'May Season Card Holder'.

You'll need to bring a packed lunch for the day, plenty of non-fizzy drinks as well as appropriate clothing and footwear.

If you aren't a season ticket holder, no problem, you can book your space by calling Kirklees Active Leisure on 01484 766 131!