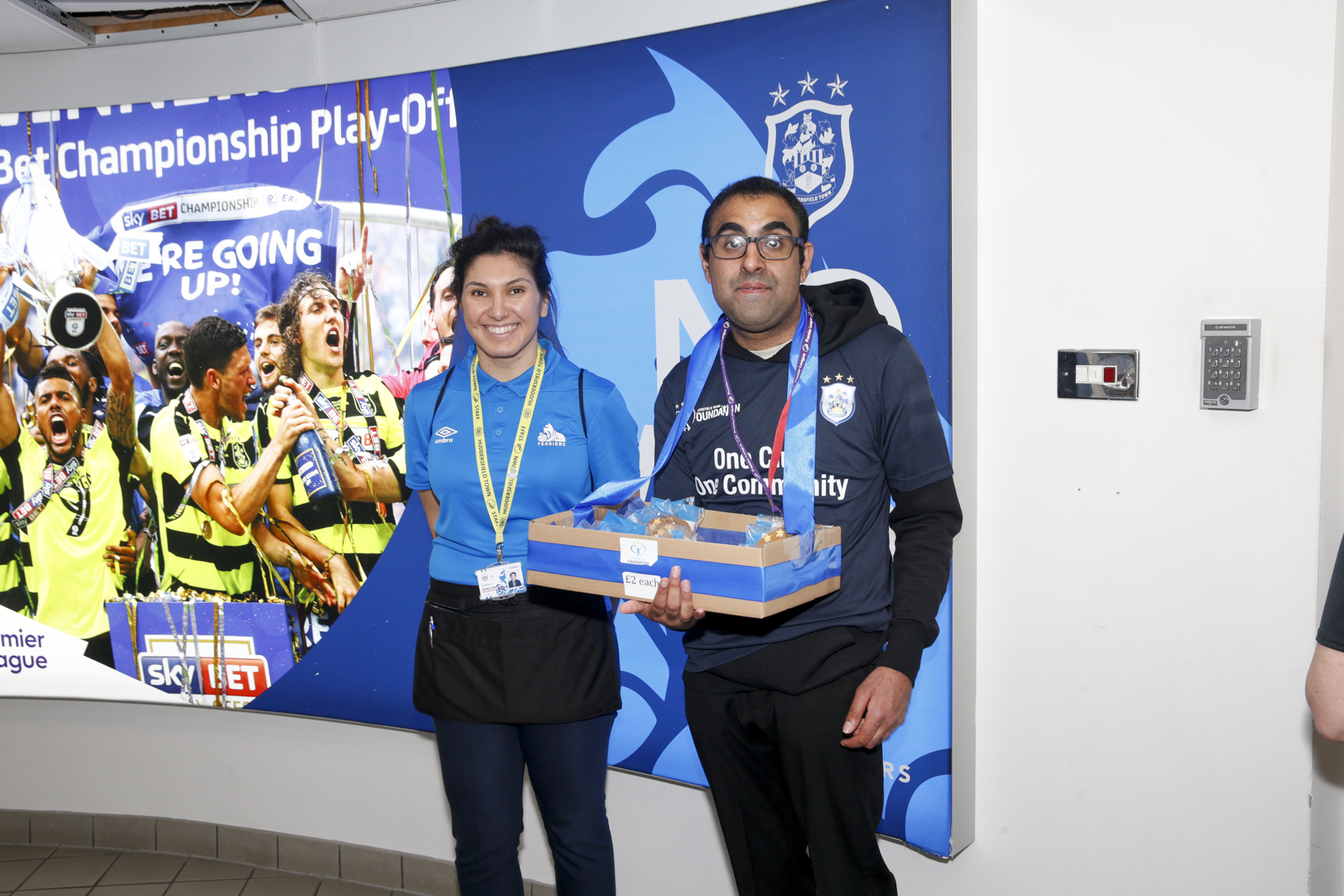 01 Jun

TOWN FOUNDATION CELEBRATES VOLUNTEERS' WEEK

As we celebrate Volunteers' Week, we can also look at the fantastic work done by the Town Foundation helping participants in the local community complete their EmployAbility programme.

This year's Volunteers' Week is running from Saturday 1 June to Friday 7 June 2019 across the UK, which makes it the perfect opportunity to talk about some of the work the Town Foundation do with its volunteers. Namely, with the charity's EmployAbility project and the volunteering opportunities they provide.

The initiative was set up in September 2018 in association with Disability Sport Yorkshire and Shelley Community F.C. The organisations banded together to deliver a free training and development course called EmployAbility, for people with any disability predominantly aged 16-25.

The project offers practical sessions for jobs within the Football cCub such as; catering, ground maintenance and preparation, money handling, communication, team working and opportunities to attend accredited courses. The training and development course is based at Shelley Community F.C. and aims to create volunteer and work opportunities within Shelley Community F.C. and the Town Foundation for participants to transition into.

Awais Akhtar is one of the first 21 people to complete the course and has detailed what this experience has done for him and his confidence:

"Before I started the EmployAbility course I'd been lonely, bored and depressed. My confidence level was at a four out of 10, but now it's a 10!

"I have increased my confidence by attending the EmployAbility course and volunteering for the Huddersfield Town Foundation."

Awais has completed many different courses and qualifications throughout his involvement with the scheme including his FA Level 1 Coaching Badge, Sport Leadership, First Aid and Safeguarding.

Continuing to talk about the initiative, Awais described why he is encouraging people to get involved:

"It's fun, you can get out of the house more, the staff are nice, and they help you with your confidence!"

For more information about volunteering opportunities at Huddersfield Town Foundation please CLICK HERE!