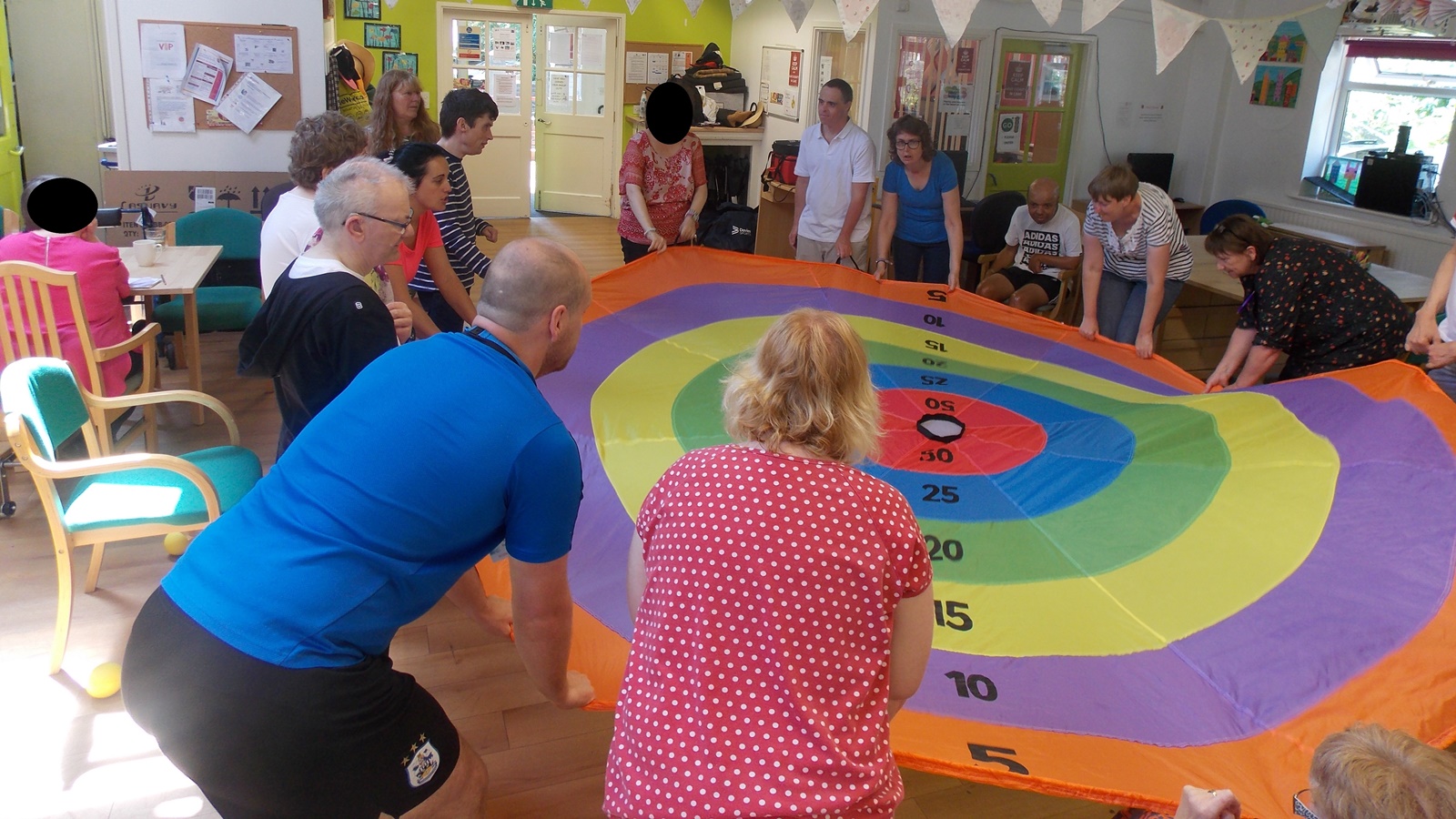 19 Jun

TOWN FOUNDATION TAKES PART IN SPECIAL FUN DAY

During Learning Disability Week 2019, the Huddersfield Town Foundation was invited along to a special football festival by Creative Minds.

The Learning Disability Week is all about increasing inclusion through sport and learning more about disability.

The Creative Minds football fun day took part at The Zone and Town Foundation coaches delivered football sessions to groups from Waverley Hall and Branches Day Care Centre, both of those groups also have weekly sessions with Town's official charity.

Participants improved their ball skills like throwing, catching, dribbling and shooting before taking part in other activities like tennis and an adapted version of volleyball.

Following a morning of fun sessions, the participants were split into small teams for some small games of football, which saw some excellent skill and goals!

One of those participants, John Roberts, is a huge Town fan and started working with the Town Foundation this season.

He regularly attends the Active Ability football sessions at the Central Stars Youth Club on Wednesdays and was given the chance to watch the Terriers in the Premier League against West Ham in November.

The chance to watch his team was an extra bonus for him after impressing both Isaac Keighley from the Town Foundation and John Field from Central Stars.

John Fields, Team Leader from Central Stars, commented:

"John joined in with all of the songs and was celebrating Alex Pritchard's goal.

"I wasn't sure how the match would go, but he John didn't take his eyes off the game for a second, he was enthralled by it!

"I bought him a programme and he read every single word of it and really soaked in the whole day… then we spoke about it all from the Stadium back to John's house."

Isaac Keighley, Disability Co-ordinator at the Town Foundation, commented:

"John has thoroughly enjoyed the sessions with us and watching his beloved Huddersfield Town in the Premier League.

"These sessions offer participants a unique experience to express themselves and to make new friends.

"Alongside that, like in John's case, they may also get to create memories they will remember for a lifetime."

If you would like to attend one of the Huddersfield Town Foundation sessions including:

Walking Group at Greenhead Park which runs every Wednesday from 11.30am-12.30pm

(Meet at the top cafe opposite the tennis courts) or

Central Stars Youth Club which runs every Wednesday from 6.30pm-7.30pm, then please contact Isaac Keighley at Isaac.keighley@htafcfoundation.com.