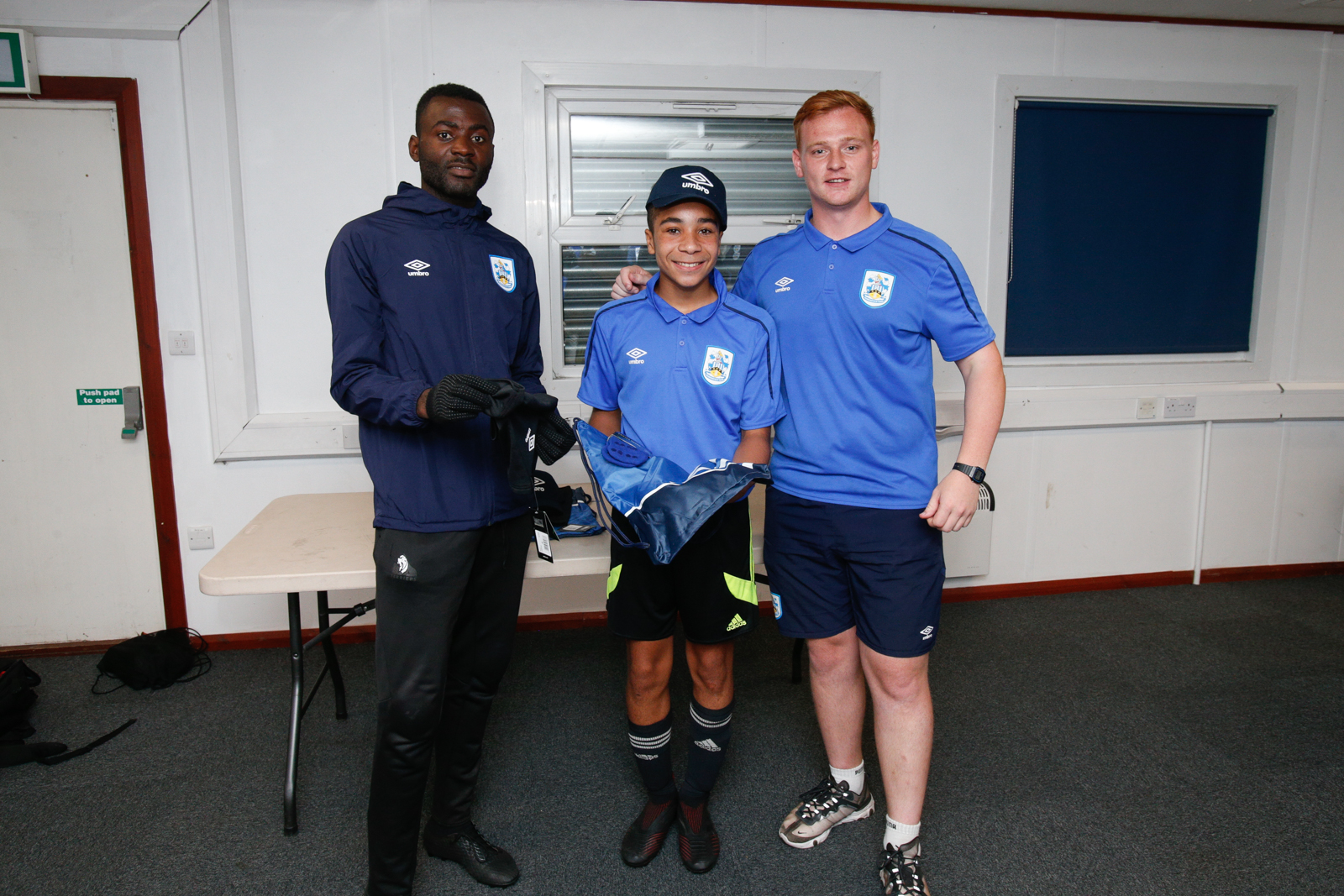 04 Sep

PREMIER LEAGUE KICKS CONCLUDES ITS HOLIDAY ACTIVITY WITH END OF SUMMER EVENT

The Huddersfield Town Foundation's Premier League Kicks programme concluded its summer activity with hugely successful awareness day!

The Huddersfield Town Foundation facilitated a hugely successful 'Kicks End of Summer Event' on Friday 30 August at Leeds Road Sporting Complex with 24 youngsters aged between 13-17 years old.

Premier League Kicks is a community programme aiming to build stronger communities where everyone can achieve by enhancing physical and mental wellbeing, developing personal skills, supporting positive relations and increasing sporting, educational and employment opportunities through the power of sport.

The programme was launched in January 2018 and has made a real impact to the local community of Kirklees with over 1,000 participants attending yearly.

Youngsters were selected to take part in the 'Kicks End of Summer Event', based upon their behaviour and engagement across previous summer events delivered throughout the school holidays.

During the event, youngsters from different backgrounds took part in several footballing drills and warm up exercises, working on their ball possession skills.

The youngsters then participated in two workshops – Disability Awareness and Premier League Youth Voice. The Disability Awareness workshop focused on raising awareness on disabilities. Groups worked together to create key words and a definition for disability.

Following this, the group played a true or false game which challenged different stereotypes regarding disability, before looking to identify different famous people who have a disability.

During the Premier League Youth Voice workshop, the youngsters were challenged to identify quality attributes that a role model would have and then mapped these across a template to create a person.

A discussion into whether all famous people are positive role models was held; with the workshop allowing the youngsters to choose a role model if they did not already have one.

The day was rounded off with the participants taking part in a 11-a-side football fixture with the focus for the youngsters to put their skills they had learnt into practise from the mornings sessions whilst having a little bit of fun within competition.

The event concluded with two giveaways, including a cap, bag, socks, snood and water bottle, kindly donated by Umbro to the two youngsters who had shown engagement, attitude and good behaviour on the day.

GLD Group Marketing Manager and Umbro representative, Johnathan McCourt commented:

"It was great to meet with the Huddersfield Town Foundation Team and learn about their excellent work across Kirklees communities.

"Umbro is proud to be supporting their Premier League Kicks programme."

Alfie Butwell, Premier League Kicks Coordinator, added:

"This was a perfect way to end the two-year delivery cycle.

"The young people have come on leaps and bounds since the programme was launched and we have seen a real positive shift within the community ensuring young people are uniting and improving their personal development on and off the field.

"We will continue to support young people and the wider community going into our new delivery cycle by providing bigger and better opportunities."

If you would like to get involved in our Premier League Kicks programme, please email Alfie Butwell on Alfie.butwell@htafcfoundation.com.