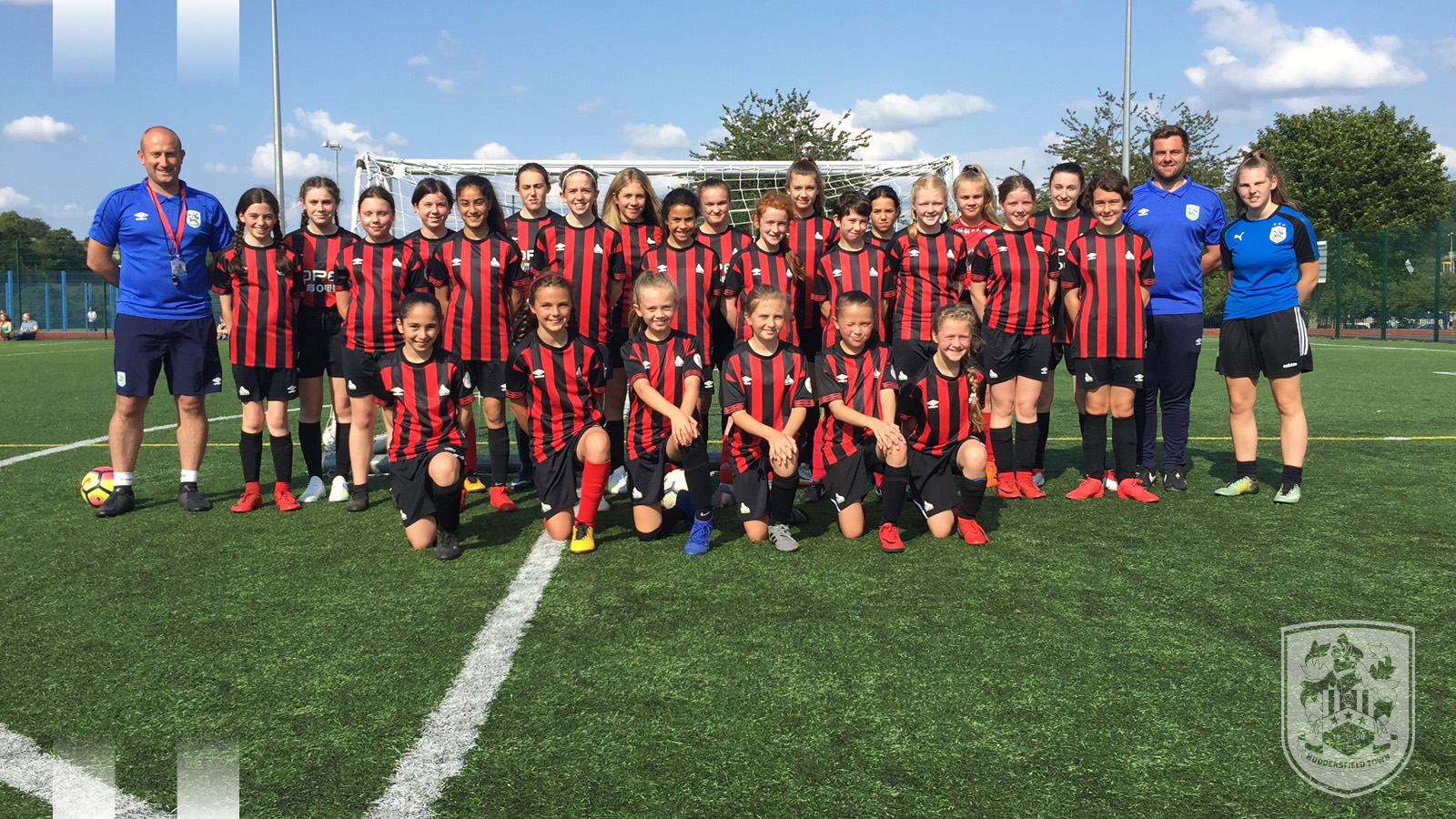 05 Sep

CREATING A PATHWAY IN WOMEN'S FOOTBALL

Huddersfield Town Foundation have been inspiring female footballers across the Kirklees and Calderdale areas.

On 4 June 2019, the Huddersfield Town Foundation launched a pilot for a brand-new female Player Development Centre aimed at providing high quality coaching to aspiring female footballers.

The launch of the programme coincided with the FIFA Women's World Cup in France, which had a great impact on women's football in the United Kingdom.

This programme is aimed around player development and the seven-week programme is designed to improve participants skills across all areas of the game with the weekly sessions following a specific theme around the ever-evolving game.

In the final week the course will look to implement the players' own ideas on how the game should be played with numerous different fun engaging activities.

The PDC program was delivered within two age ranges, Under-11s and Under-14s and was designed to allow players to acquire the skills to work individually, in units and as a team. The skills and personal development that they will gain will also be able to be transferred into every day life.

28 girls attended the seven-week pilot program with Huddersfield Town Foundation Coach Ashley Vickers, who commented:

"The standard of player was brilliant, and every player was receptive to what information they were given from the coaches.

"Every week questions would be asked on how to improve their game which is a dream for coaches."

Throughout the program all aspects of the game were focussed on, including a goalkeeping workshop which enabled the PDC's Goalkeepers the opportunity to access specific training on goalkeeping techniques and understanding of roles.

One parent commented: "The level of detail the coaches go into is brilliant!

"I want to thank the Town Foundation for what you are doing for my daughter and other the girls."

The next PDC will begin on Tuesday 24 September 2019 between 4.45pm and 6pm at Leeds Road Sports Complex, HD2 1YY.

The sessions are available to any female player who wishes to develop their skills within the Under-11, Under-14 or Under-16 age groups. The 12-week course costs £120 and will include a training kit. Places are limited so book early to avoid missing out.

For further information and bookings please contact ashley.vickers@htafcfoundation.com.