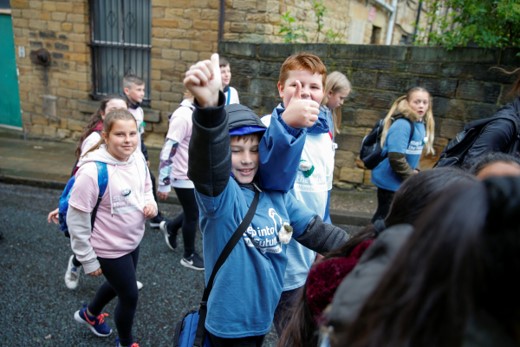 01 Oct

WALK TO SCHOOL DAY

The annual 'Walk to School Day' is just around the corner and due to take place on Wednesday 2 October!

The Huddersfield Town Foundation is encouraging as many youngsters as possible to take part in this event and walk to school on Wednesday morning.

Walking to school contributes towards reaching the physical activity guidelines of 60 minutes of physical activity per day.

Encouraging children to be more physically active benefits mental and physical health, as well as having higher levels of concentration in the classroom.

Walking involves many health benefits, including:
Physical Activity
Feeling Happier and Calmer
Focus and Classroom Concentration
Promotes Independence and Freedom
Reduces Road Traffic, Pollution and Speed near to schools
Why not get involved?
As a parent or career all you need to do is encourage your child to walk to school on Wednesday 2 October.
Don't forget to take some photos and tag us on social media using the hashtag #Walk2SchoolDay
Ben Quinn, Huddersfield Town Foundation Health Manager, commented:
"Walking to school is a great way to start of the day!
"Walking has a whole host of benefits such as helping you become more physically active and improved concentration for the day.
"I think that International Walk to School Day is a fantastic opportunity to for us to encourage as many young people to walk more and highlight the benefits of adding a little more physical activity into the lives of young people in Huddersfield."
For more information on Walk to School Day please contact Ben Quinn on 07741671595 or ben.quinn@htafcfoundation.com.