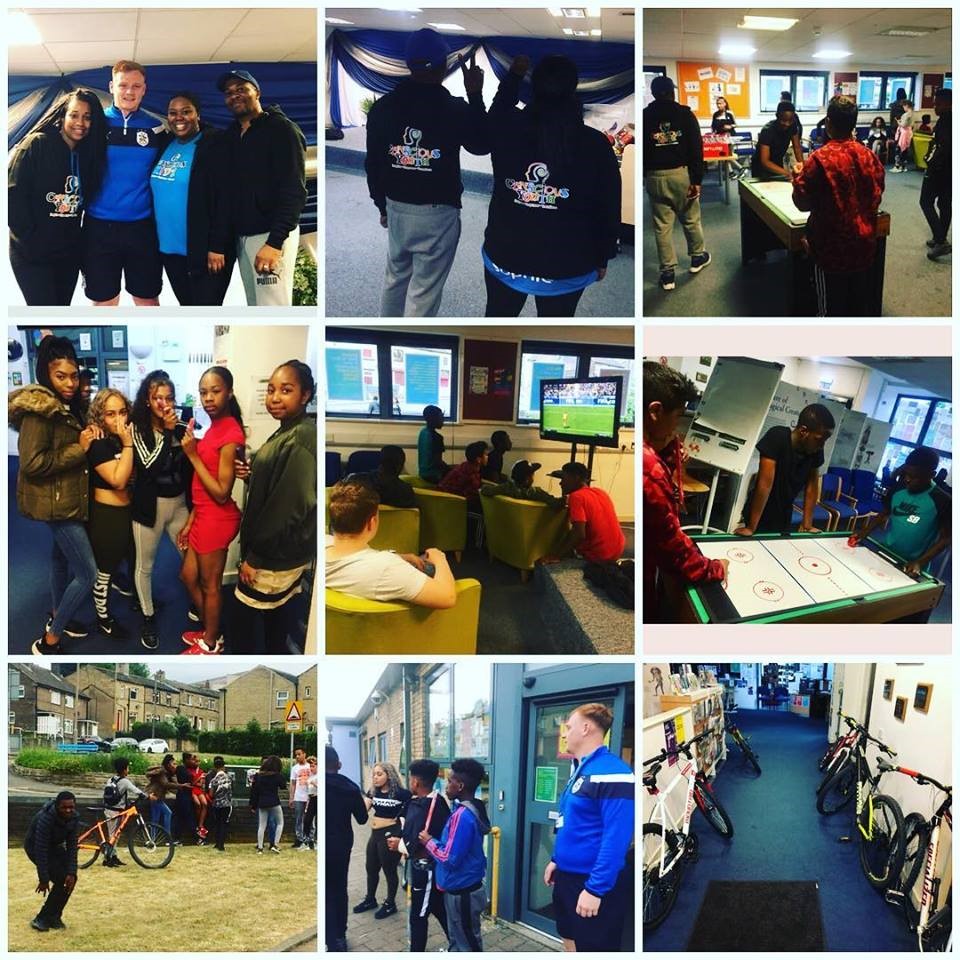 07 Oct

CONSCIOUS YOUTH PL KICKS SESSION

The Huddersfield Town Foundation have partnered with Conscious Youth to launch a Premier League Kicks session in Deighton to assist growth in some of the most high-need areas across Kirklees. 

The Huddersfield Town Foundation's Premier League Kicks programme uses the power of football and the value of sports participation to aid the development of youngsters.

The programme aims to engage youngsters in constructive activities including a wide variety of sports, coaching, educational and personal development sessions.

Want to get involved?

Premier League Kicks sessions are delivered every Tuesday between 4.30-6pm at the Deighton Sports Arena, HD2 1JP.

The session includes lots of football and physical activity and anyone between 12-16 years old is invited to attend.

From 6pm, a Kicks vs Conscious Youth Zone begins at the Chestnut Centre, HD2 1HJ, until 8.30pm.

This is a youth club-style provision, delivered alongside Conscious Youth and includes activities such as, tables sports, gaming and music.

Workshops are also delivered at these sessions to help educate and develop young people. The workshop timetable includes: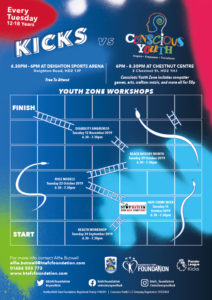 The Kicks vs Conscious Youth sessions provide a safe environment for young people to come and build on their social skills and to meet new people.
Not only does the programme impact individuals but it also unites communities!
Conscious Youth, Community Interest Company, was set up in 2016 in response to council cuts and the closure of youth provisions and services within Kirklees.
Their work has developed through consultation activities with young people starting with their skills, passions, interests and concerns. Conscious Youth's key priorities aim to address active citizenship and community cohesion.
Gradi Basonga, Premier League Kicks participant, commented:
"After school, I would normally just go home and not get up too much. So, to be able to now play football and then go and chill out with my friends after whilst I am at youth club is perfect.
"During winter when it is dark, I would normally have to be in early, youth club allows me to stay out for later as my mum knows I am in a safe place."
If you would like to find out more on how you can get involved with the Premier League Kicks programme then please email Kicks Manager, Alfie Butwell on alfie.butwell@htafcfoundation.com.