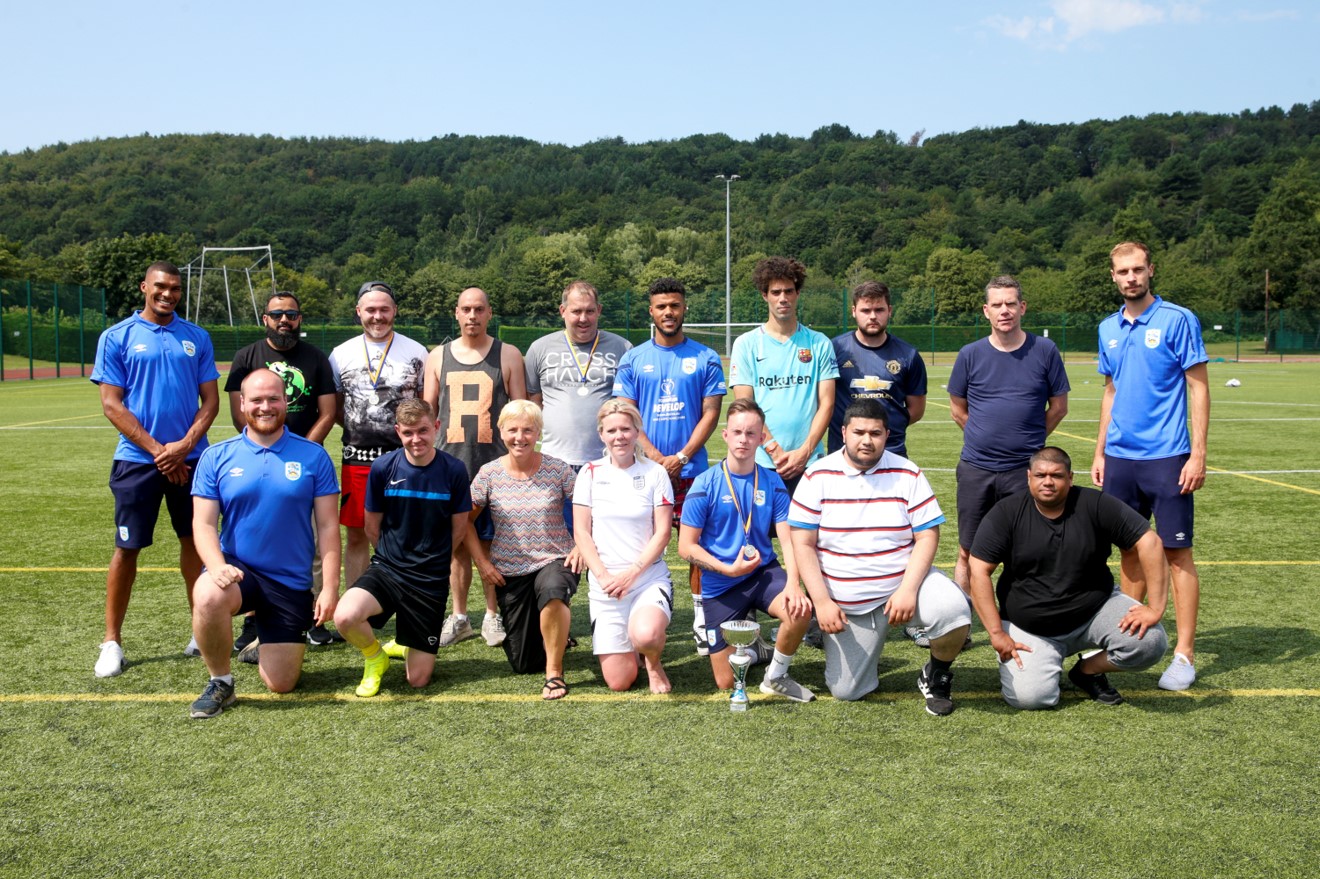 10 Oct

MENTAL HEALTH FOOTBALL

Huddersfield Town Foundation has helped and supported over 65 people with their weekly Mental Health Football sessions.

The Huddersfield Town Foundation facilitates a Mental Health Football programme with sessions running every Thursday, 12.30-2pm at Leeds Road Sports Complex, HD2 1YY.

The Foundation's Mental Health Football sessions aim to create a positive atmosphere and a place participants can make new friends and develop themselves.

The sessions include a mixture of fun football related games, drills, conditioned games and football matches.

At the beginning of each session participants are encouraged to get to know each other through an introductory circle and icebreaker games.

The Mental Health Football programme has provided all participants with limitless opportunities to aid their development. Participants have played in a number of different football tournaments and festivals through the programme, including:
West Riding Ability Counts League
Good Mood League
FA People's Cup
The FA People's Cup tournament included an overnight stay in Watford for the participants where they were able to watch the Terriers fixture against the Hornets.
The Huddersfield Town Foundation also facilitated for the Mental Health Footballing group to attend a Huddersfield Town away day at Newcastle United.
Three participants from Mental Health Footballing sessions have been supported by the Huddersfield Town Foundation to achieve their FA Level One Qualification.
James Whiteley, Mental Health Football Session attendee, commented:
"Being able to come to this football session motivates me to be able to have a productive week.
"My biggest achievement since attending this session is getting my social life back and now being able to leave the house."
Isaac Keighley, Huddersfield Town Foundation Community Coach, added:
"The Mental Health Sessions have had such a positive impact on all the participants.
"Many of the participants did not know each other before the start of our Mental Health Footballing Sessions and now they all arrange to see each other out of the sessions and catch the same busses.
"I have noticed a huge change in confidence levels with many participants now attending further education and applying for full-time employment.
"The participants have highlighted the Huddersfield Town Foundation's sessions to be something that has really helped them achieve these goals through their confidence growth."
If you would like to join or require some more information on the Huddersfield Town Foundation's Mental Health Football sessions please contact Isaac Keighley on Isaac.keighley@htafcfoundation.com.