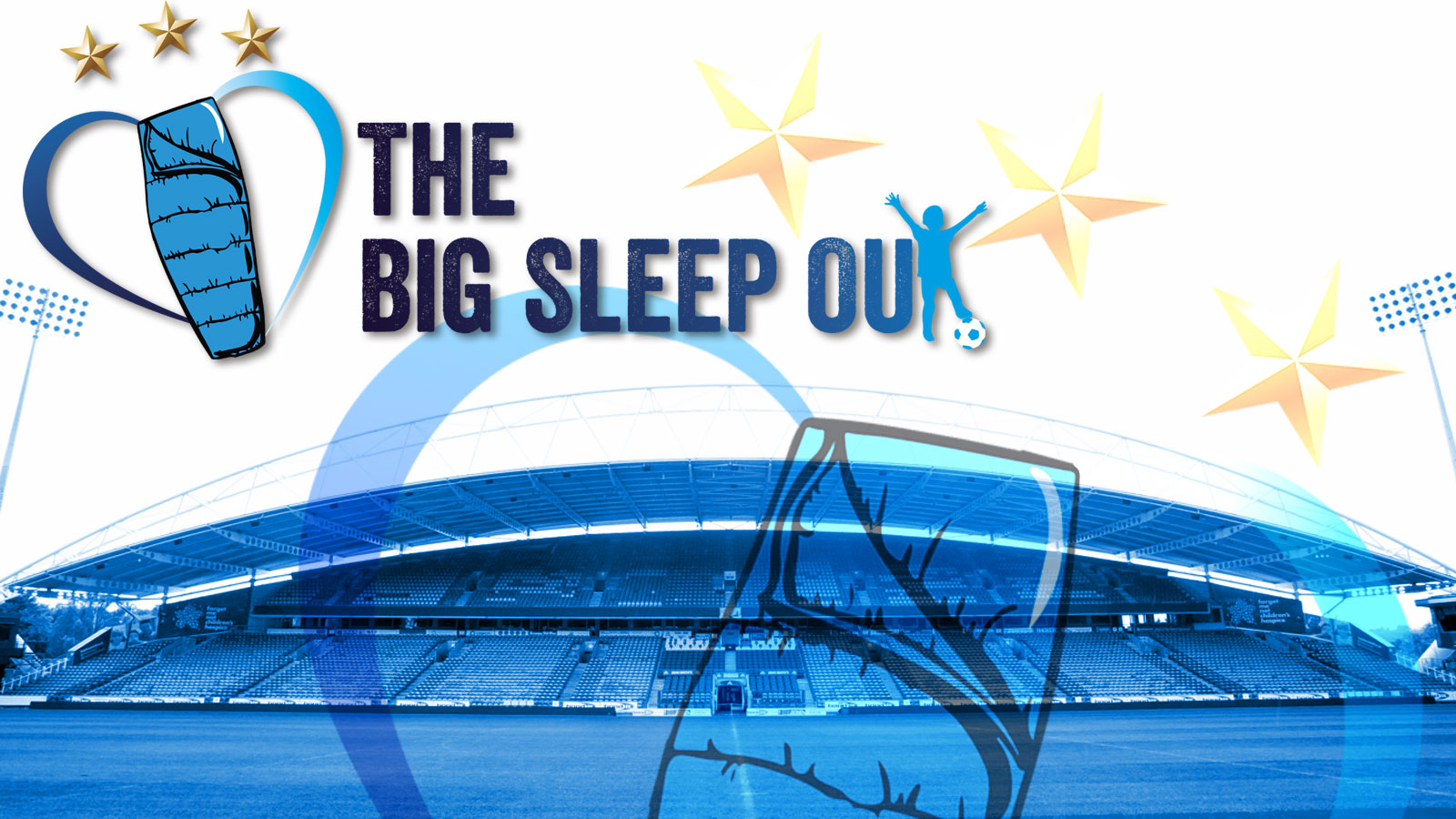 11 Oct

BIG SLEEP OUT 2020

It's back! The Big Sleep Out is back for 2020.

On Friday 6 March 2020 the Huddersfield Town Foundation will once again be asking supporters to rollout their sleeping bags and take part in the third Big Sleep Out!

Building on the success of the past two years our aim is to encourage 300 people to take part and join us to bed down at the John Smith's Stadium.

All funds raised will be distributed to local good causes including homeless charities in the Kirklees area. Participants are asked to fundraise at least £100 per person to take part in the event.

Over 200 people braved the rain and the cold in March 2019 and raised over £50,000 which has been distributed to local charities including The Welcome Centre and Batley Foodbank.

To register your interest email fundraising@htafcfoundation.com.

Lisa Bottomley, Fundraising Coordinator at the Huddersfield Town Foundation, commented:

"The Huddersfield Town Foundation are thrilled to be delivering the third big sleep out.

"The support in previous years has been phenomenal and we have raised in excess of £100,000 which makes a huge difference in our local community.

"We want to encourage as many as people as possible over the age of 13 to take part in the event, with big sleep out 3 not limited to Huddersfield Town fans and supporters."

Anyone wishing to support the event through sponsorship is encouraged to contact the Huddersfield Town Foundation to discuss details.

Make sure to watch out for more information on Big Sleep Out 3 in the next coming weeks.