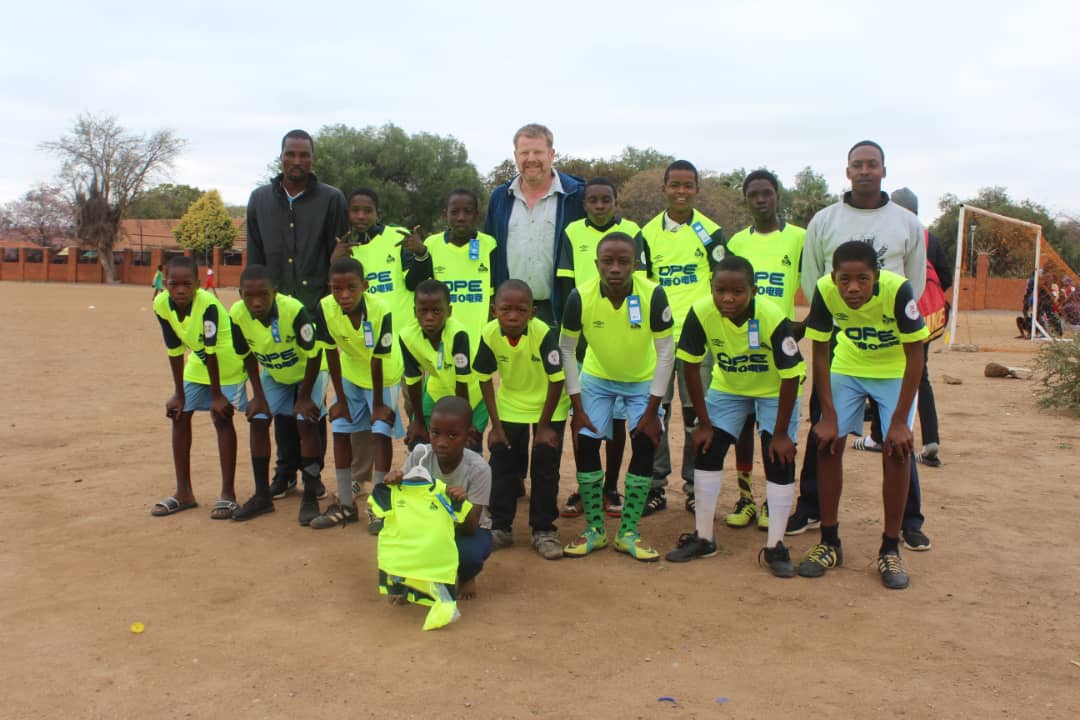 11 Oct

TOWN SHIRTS DISTRIBUTED THROUGH AFRICA

A number of Huddersfield Town items have been sent to Africa to help those who are less privileged.

The Huddersfield Town Foundation has been working closely with the Footprints Foundation to send Terriers kits over to Africa to help inspire young football fans and to put smiles on their faces.

The partnership between the two foundations has already seen a large quantity of kit sent over to Africa. The Town Foundation donated kit and training wear with the Town Megastore contributing a number of items from last season. Alongside this, the shirts returned through the Paddy Power shirt amnesty have also been donated.

For today's designated Town Foundation fixture, supporters have been encouraged to donate unwanted, old Huddersfield Town and local grassroots football shirts to the Club's official charity, so they can make a big difference to people in Africa.

Shirts can be taken to the Huddersfield Town Foundation van located near to the Terriers Store opposite the KAL Stadium Leisure Centre. Any donations after the game should be taken to the Foundation offices at Leeds Road Sports Complex.

The Footprints Foundation aims to tackle the problems and issues facing disadvantaged and vulnerable young and elderly people all over the world, with a similar vision to the Huddersfield Town Foundation of improving lives.

Since the launch of the campaign, #Kit4Africa, over 20 African countries have received donations of sports clothing. These have been distributed throughout local communities.

Alongside the Town Foundation, a number of other professional football and rugby clubs use the Footprints Foundation to distribute their old kits, including Arsenal.

Chairman of the Footprints Foundation, Bob Holt commented:

"We are extremely pleased that the Huddersfield Town Foundation are supporting the project and assisting us in making people smile throughout Africa.

"The initial amount of kit that's been donated will have a real impact on people's lives and any more that can be sent will continue to make a difference.

"Thousands of beneficiaries will instantly become Huddersfield Town supporters, which is great for the Football Club.

Huddersfield Town Foundation employee, John Keyes, visits Africa every year with the Footprints Foundation as a volunteer.

Whilst he's out there, John not only helps the young people on a personal level but also assists in improving their communities.

To find out more about the Footprints Foundation you can visit their website www.thefootprintsfoundation.co.uk

Keep an eye out on the Town Foundation's social media pages to see when your kit reaches youngsters in Africa!

Follow the Town Foundation on Twitter via @htafcfoundation.