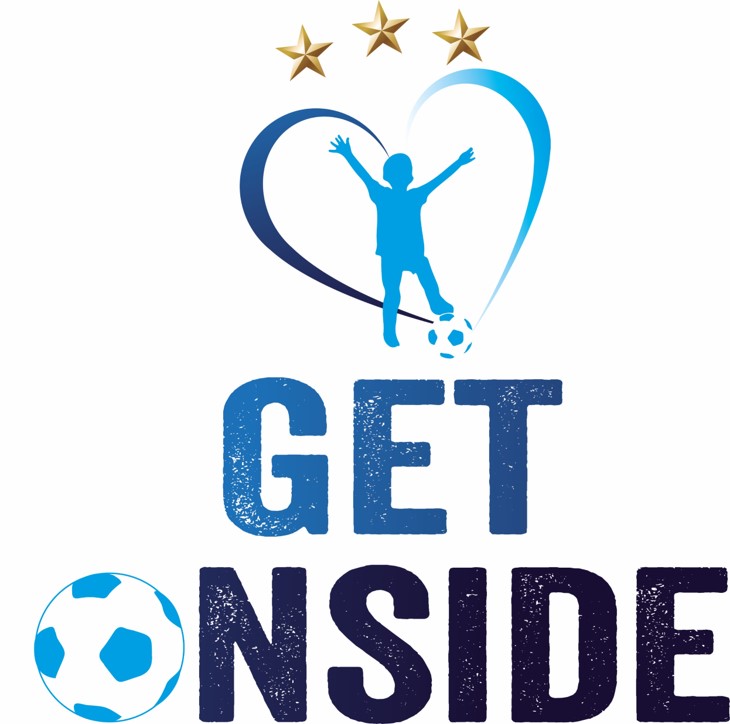 16 Oct

P.E.A.K. PROJECT

The Huddersfield Town Foundation has teamed up with the West Yorkshire Police Youth Intervention Team (YIT) to work with high schools throughout Kirklees to target young people at-risk through early intervention.

The Huddersfield Town Foundation and YIT Police Officers have commenced the P.E.A.K. project (Positive Engagement Against Knives) as part of our 'Get Onside' programme in Newsome High School.

The P.E.A.K project aims to help reduce knife crime and have a positive impact on young people at risk. The project supports young people and the wider communities these young people live in to help make them feel safer, realise their potential and improve community cohesion.

The project hopes to aspire young people, help them make the right choices, friendships and lead a healthy lifestyle.

The project aims to achieve this through educational resources, diversionary activity, youth empowerment, inspiration, use of role models and ongoing support in signposting to existing sustainable community-based provision.

PEAK involves a six-week programme with weekly sessions running in school-time. The Huddersfield Town Foundation and Kirklees YIT Police Officers will deliver the PEAK programme in six schools across Kirklees within the next year.

The sessions include a number of students selected by schools, from years seven, eight and nine to participate in the programme.

The six-week sessions themes include:
Impact
Effect
Aspire
Life
Health
Reward
During IMPACT sessions the students look at youth violence and knife crime in detail and Laws surrounding these issues. Real life stories are discussed and workshops include real life CCTV footage, exercises and role play.
EFFECT sessions look in detail at the ripple effect and consequences of getting involved with violence and knife crime. The session included an interactive workshop and a 'What happens next' film to convey to students' different endings to the same story based on actions, choices and behaviour.
As part of the ASPIRE sessions students will be visited by an ex-offender who re-enforces the impact violent crime and drugs can have on their lives in terms of friends, family and the community.
During the LIFE sessions Caroline Kennedy-Drabble, from St John Ambulance will visit the students to explain how to save lives safely.
The students will discuss the importance of gaining a First Aid qualification and the difference it can make to someone's life. The will gain an understanding of the importance in assessing the risks and safety of situations before aiding casualties.
The students will then learn how to carry out a casualty assessment, how to dress casualties, the recovery position and resuscitation to gain their First Aid Qualifications.
In week five the Huddersfield Town Foundation will facilitate a HEALTH workshop including physical activity, food and nutrition around the 'Eat well Guide' where participants will study their resting and working heart rate and the importance of living a healthy lifestyle.
The end of the programme sees a REWARD session whereby students involved will be presented with certificates and a reward for their hard work over the programme!
Participant one from Newsome School, commented:
"The project has been really good to help kids understand what's happening out there and helping them more, so they don't do things other do, which they used to do."
"My favourite part has been people coming in from outside organisations with the Police and Huddersfield Town Foundation, they all have different backgrounds and stories. It's important they share their stories so that we don't make the same mistakes as them."
Participant two from Newsome School, added:
"I have really enjoyed learning about being safe around knife crime."
"I have liked the visitors that have taught us to be safe and about first aid. First aid is something very useful which I will be able to use."
"My favourite session was the Aspire session visitor who spoke about drugs and their affects."
PC Paul Jackson, West Yorkshire Police Youth Intervention Team, commented:
"Unfortunately knife crime is becoming a real concern amongst young people.
"Those who have participated so far have done themselves and their school proud and we look forward to working with a number of young people across Kirklees allowing us to get across these really important messages.
"Partnership working in this field is vital and we are grateful for the hard work and support from the Huddersfield Town Foundation.
"This opportunity allows us to work with a community-based organisation who can assist us in aspiring young people to achieve their goals and steer clear of crime."