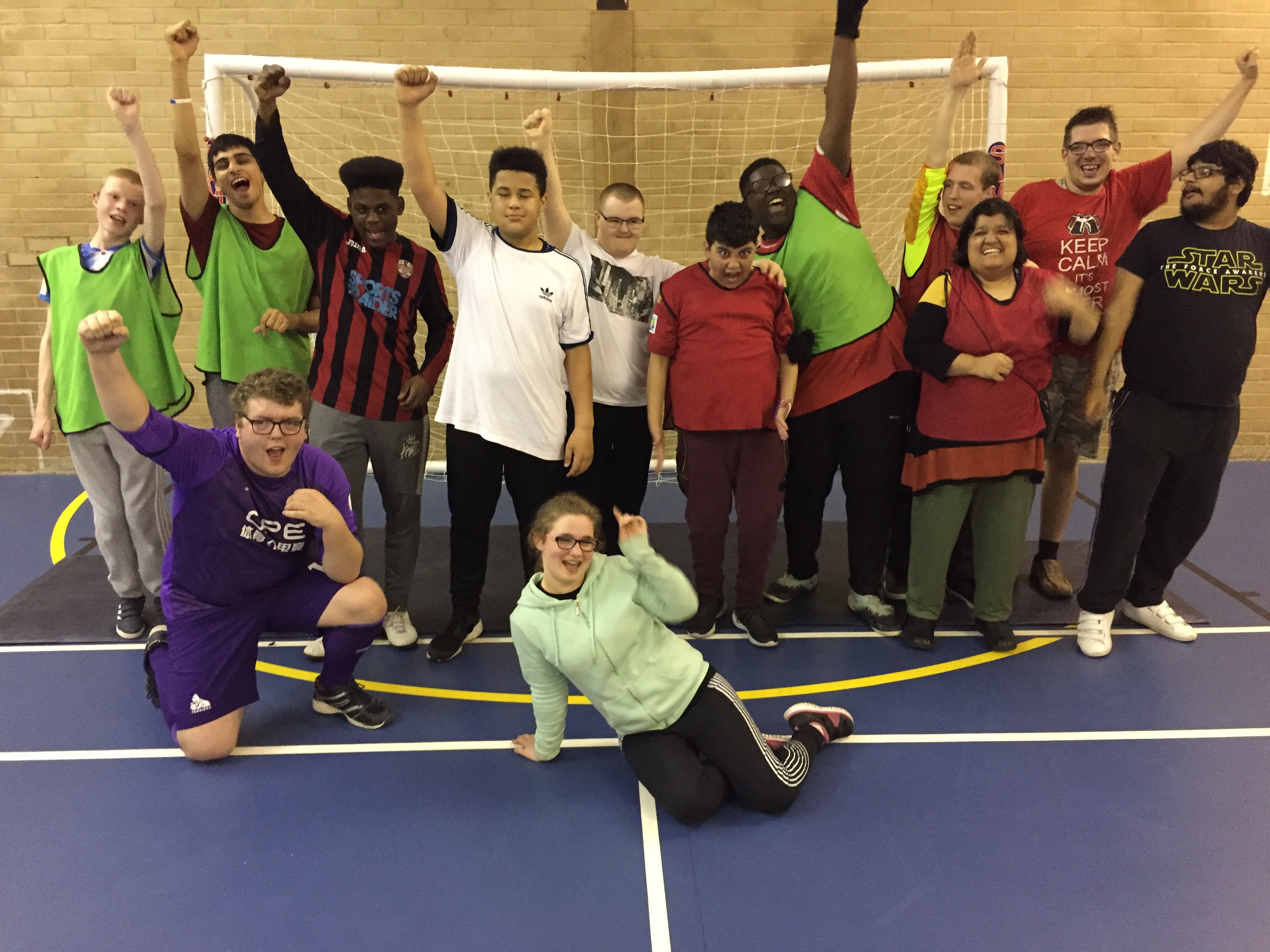 21 Oct

Inclusive Premier League Kicks Sessions

Central Stars is one of the Huddersfield Town Foundation's inclusive Premier League Kicks football sessions.

The sessions are delivered every Wednesday from 6:30-7:30 at Central Stars Youth Club (HD1 2NX), which include mixture of fun football related games and drills and smaller sided tournaments.

The programme also includes the delivery of workshops around positive words and values – with future workshops planned on topics such as role models and social media safety.

The Central Stars Premier League Kicks session provide an upbeat and positive environment where participants are encouraged to use social skills to make new friends and work as a team.

Through this programme many participants have identified the friends they have made at Central Stars as now the people they spend lots of time with outside of the Youth Club.

Sessions focus on specific areas the participants are interested in, such as, playing football, refereeing the game, coaching or helping with the setup of equipment for each session.

John Field and Mary Fox, Team Leaders at Central Stars, commented:

"The Huddersfield Town Foundation staff are so understanding and patient with the young people.

"The young people from Central Stars get so much out of the session that the Huddersfield Town Foundation run. The young people have been able to create new friendships, increase their confidence whilst also improving their fitness and football skills.

If you would like to join or some more information on the PL Kicks Central Stars session please contact Isaac Keighley, Huddersfield Town Foundation Community Coach on Isaac.keighly@htafcfoundation.com.