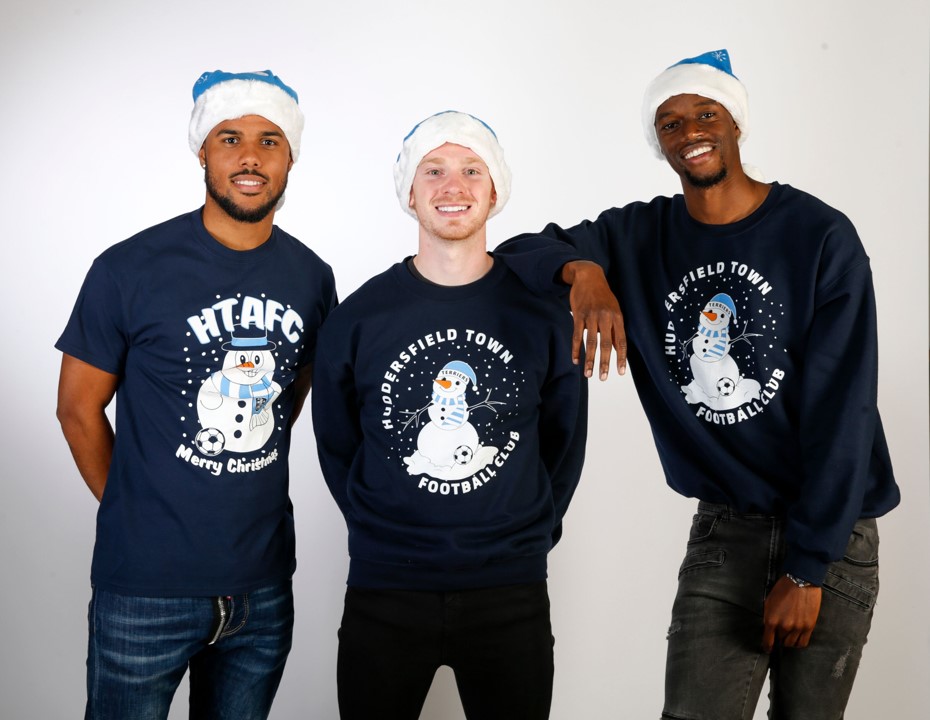 01 Nov

CHRISTMAS THEMED FUN-RUN FOR TOWN FOUNDATION

The Huddersfield Town Foundation is supporting this year's Huddersfield Lions Santa Dash with the charity encouraging participants to run and raise money for Huddersfield Town Football Club's Official Club Charity.

Santa Dash, hosted by Huddersfield Lions, takes place on Sunday 8 December. The annual event includes a one mile traditional; fun-run around Huddersfield town centre and encourages everyone taking part to dress-up festively for the occasion.

The Huddersfield Town Foundation has joined forces with the Huddersfield Lions and Huddersfield Winter Festival to support this annual event!

Santa Dash and Reindeer Run provides a fun opportunity for people in the Kirklees community to raise funds to support their chosen Charity, Community Group, School or Play Group of choice. All the donations you receive for participating go straight to your chosen charity with no administration fees being charged.

The Huddersfield Town Foundation has committed to providing all adults with a blue Santa suit and children with Reindeer antlers who register to run and raise funds for Huddersfield Town's Official Club Charity.

To register your place for the Santa Dash fees, apply as follows to the Huddersfield Lions:
0-3 years old Infants – FREE
4-11 years old children – £4.00
Over 11's & Adults – £7.50
Family Ticket (2 Adults, 2 Children under 11) – £20.00
Group Booking (A combination of four people over 11 years old) – £27.00
If you chose to run for the Huddersfield Town Foundation all funds raised will be used to help benefit our local community.
The Huddersfield Town Foundation replies solely on donations to keep afloat many initiatives in our local community across the themes of Education, Health, Inclusion, Sport and the Trust Fund which operates 41 'Early Kick-Off Breakfast Clubs' across Kirklees.
To purchase your entry tickets for the Santa Dash please visit the below link:
https://www.eventbrite.co.uk/e/huddersfield-lions-santa-dash-and-reindeer-run-2019-tickets-63741251800?aff=ebdssbdestsearch
Once you have completed your registration a sponsorship form will be emailed out to you.
If you wish to participate on behalf on the Huddersfield Town Foundation you must email fundraising@htafcfoundation.com after registering on Eventbrite, state you are fundraising on behalf of the Huddersfield Town Foundation with a pledge to raise a minimum of £25 per person or £50 per family or group booking of four people.
Your application will then be complete, and you can claim your Santa Suit or Reindeer Antlers!
Gabrielle Butler, Huddersfield Lions representative, commented:
"We are delighted to be partnering with Huddersfield Live and Huddersfield Town Foundation for this year's Santa Dash.
"We are hoping it will be our biggest and best yet.
"We look forward to seeing you all on the 8 December".
Siobhan Atkinson, Huddersfield Town Foundation Chief Executive, added:
"Getting involved in the Santa Dash is a great opportunity for the Huddersfield Town Foundation.
"Supporting a local event is very important for us.
"We look forward to having local people raising funds to support our vital work while enjoying the start of the festive period.
"We hope to see a mass of Blue Santa suits sprinting the Santa Dash!"
For more information please contact the Huddersfield Lions on 08458332826.