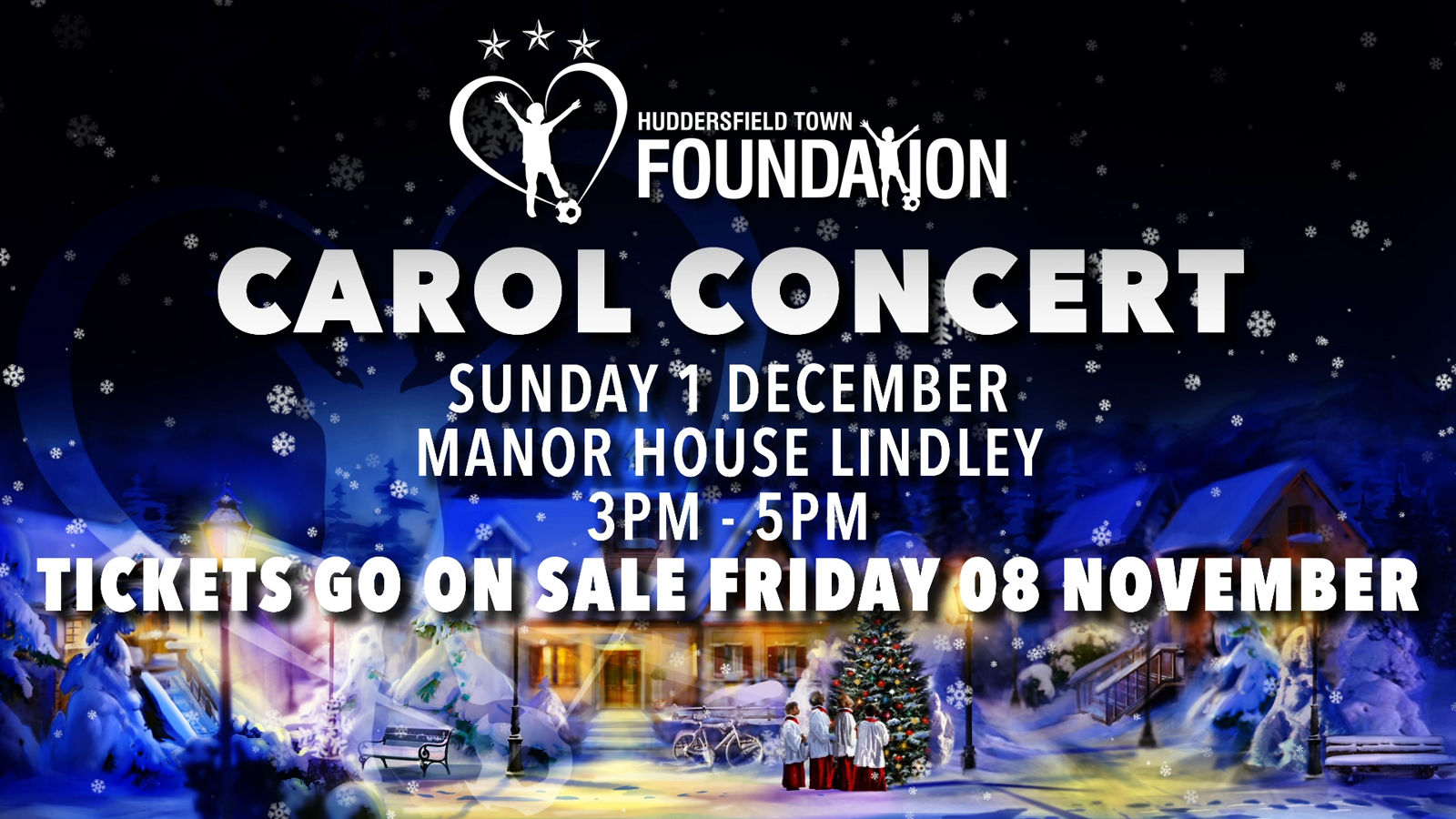 01 Nov

TOWN FOUNDATION LAUNCHES CHRISTMAS CAROL CONCERT!

The Huddersfield Town Foundation has launched a brand-new event this Christmas, a Carol Concert to celebrate the festive season!

Kick-off your Christmas by joining the Huddersfield Town Foundation and adding another date to your diaries.

The Christmas Carol Concert will take place in the beautiful Coach House at The Manor House, Lindley on Sunday 1 December 2019 at 2.30pm.

The Carol Concert will be supported by Chorus UK who will perform throughout the afternoon and will be accompanied by numerous local school choirs.

This Christmas event will be an inclusive celebration of winter, whether you celebrate Christmas or not!

Tickets for this event will go on sale on Friday 8 November from HTAFC Ticket Office with the option to buy individual tickets or a family group ticket.

Ticket prices are as follows:
Adult – £10.00
Senior – £7.50
Children, under 16 – £5.00
Family Ticket – £25.00 (2 Adults & 2 Children or 2 Adults, 1 Child, 1 Senior)
All funds raised from the Christmas Carol Concert will enable the Huddersfield Town Foundation to continue inspiring, engaging and making a positive difference to hundreds of young lives across Kirklees.
The Huddersfield Town Foundation runs a number of programmes across the themes of Education, Health, Inclusion, Sport and the Trust Fund, which operates 41 'Early Kick-Off Breakfast Clubs' in our local community.
It costs the Huddersfield Town Foundation £140,000 a year to operate it's 'Early Kick-Off Breakfast Clubs', and therefore any funds raised will help us to continue this beneficial initiative.
Lisa Bottomley, Huddersfield Town Foundation Fundraising Coordinator, commented:
"I am excited to deliver this new event for the Huddersfield Town Foundation.
"I, as well as many others, love Christmas and I cannot think of a better way than a Christmas Carol Concert to kick-off the festive celebrations.
"We will be announcing more details on our Carol Concert in due course but make sure to add the date to your diaries and begin the festive period with the Huddersfield Town Foundation."
For more information please contact lisa.bottomley@htafcfoundation.com.