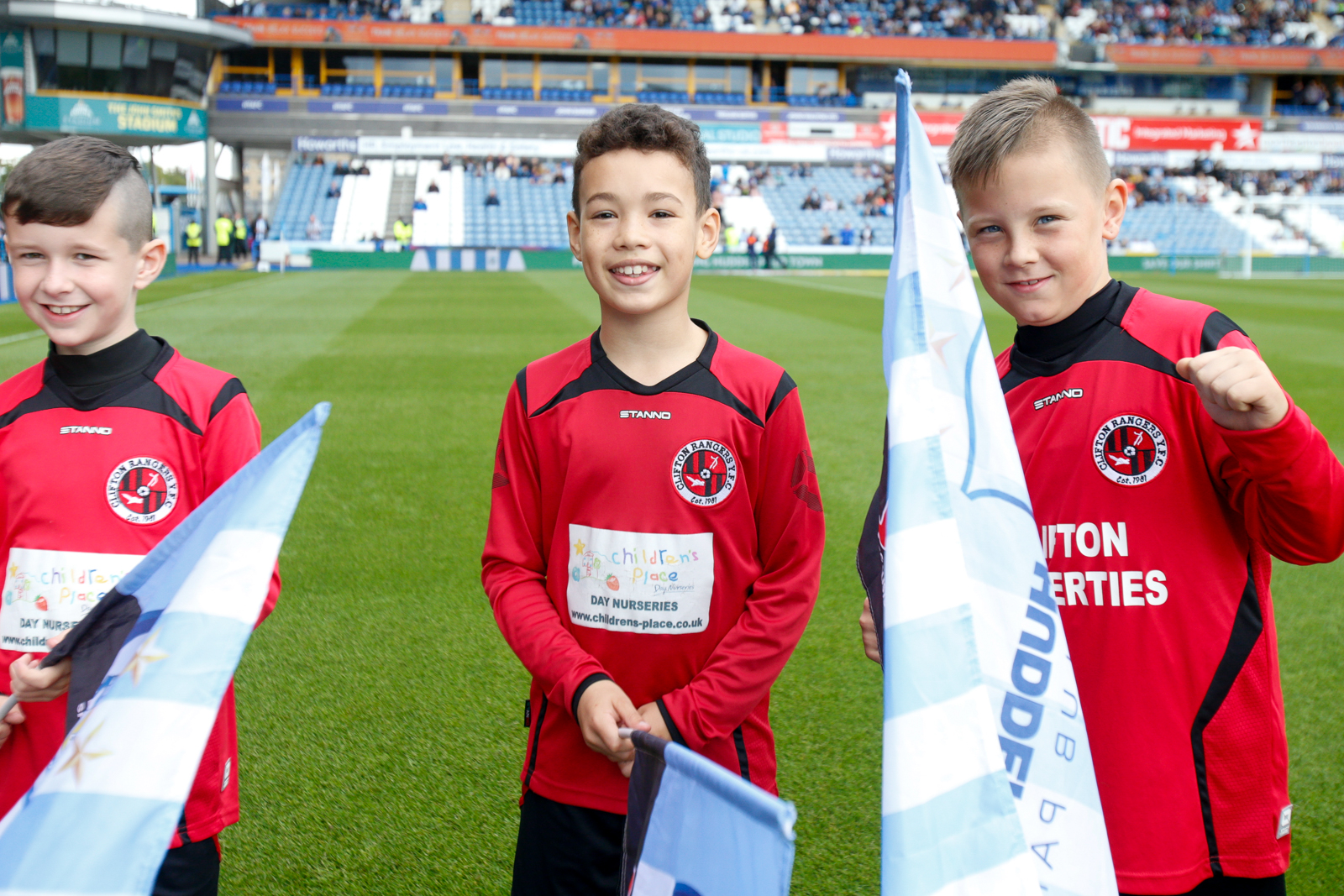 19 Nov

GIVE YOUR JUNIOR FOOTBALL CLUB A MATCH DAY TO REMEMBER

The Town Foundation are now taking bookings for their Match Day Experience Packages for the second half of the season.

The package, which is inclusive of the opportunity to perform the prestigious Guard of Honour, is available for Huddersfield Town home games between January and May 2020.

The Match Day Experience Package is open to junior football clubs and provides your team with the opportunity to enhance their football skills during sessions led by FA qualified coaches. Skills sessions will be delivered by our coaches who will liaise with your team manager to identify and include specific schemes of work such as attacking, defending and shape.

Your team will then head to the nearby McDonalds for a healthy range lunch, followed by entry to an atmospheric home fixture at The John Smith's Stadium and the opportunity to wave the team out onto the pitch as part of the Club's Guard of Honour – all for just £25 per person.

The experience will commence at Leeds Road Sports Complex, Leeds Road, Huddersfield, HD2 1YY, five hours prior to kick-off (usually 10am for a 3pm start). Your team will maintain responsibility for transporting players from Leeds Road Sports Complex to McDonalds and then on to The John Smith's Stadium. However, HTF coaches will be on hand to provide guidance on timings.

Teams will be required to pay a deposit at the time of booking, with the full payment due no later than two weeks prior to the relevant fixture. Please see below full details of available tickets and cost:

Example Match Day Experience running order:

– Arrive at Leeds Road Sports Complex at 10am for a 10.15am start;
– Team will have two hours of football focused skills development with Foundation coaches in the indoor barn (no metal studs or blades to be worn);
– Travel to McDonalds to enjoy a pre-ordered lunch;
– Arrive at the Stadium no later than 2.15pm for the team to be pitch-side by 2.35pm to take part in the Guard of Honour ceremony;
– Team to take their seats for the first half of the fixture;
– Team to take part in a half-time pitch side penalty shoot-out (weather permitting); and
– Team to enjoy the second half of the fixture.

Should you wish to take part in any fixtures between January and May 2020, or for any more information, please email charlotte.brearley@htafcfoundation.com.