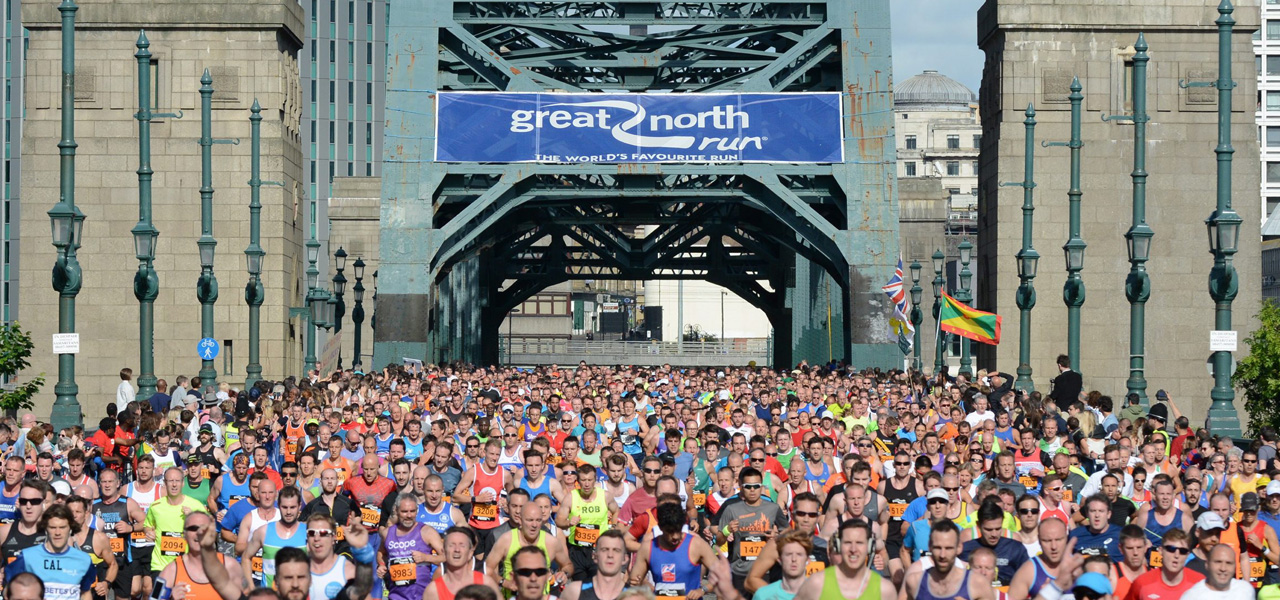 08 Jan

THE HUDDERSFIELD TOWN FOUNDATION CHALLENGES FANS TO TAKE ON THE GREAT NORTH RUN!

Calling all keen runners and those searching for a new fitness challenge in 2020! The Huddersfield Town Foundation has secured five places in the Great North Run, the half-marathon from Newcastle to South Shields taking place on Sunday 13 September.

Those looking to rub shoulders with the likes of Sir Mo Farah in crossing over the iconic Tyne Bridge as part of the 13.1 mile route will be tasked with raising funds for the Town Foundation, the official charity of Huddersfield Town.

The Town Foundation, established in 2012 by Dean and Janet Hoyle, deliver various initiatives across themes of Education, Health, Inclusion, Sport and Trust to engage, inspire and positively impact the community of Huddersfield and wider Kirklees.

All successful Town Foundation entrants will receive a Great North Run pack to include practical tips and advice on fundraising activities, a personalised training and diet plan and suggested apps and Spotify playlists to help you keep pace through those dark winter months.

Runners will be invited to attend training sessions with The Town Foundation, which may include gym sessions at PPG Canalside or group runs on the track at Leeds Road Sports Complex. They will also be gifted with a Town Foundation running vest to display their terrier spirit from the streets of the Toon.

The Town Foundation can help you with your fundraising by raising your profile across our social media channels and, additionally, there will be a closed Facebook group set up for runners where you can get to know each other and share words of encouragement as the big day approaches.

The Town Foundation's Fundraising Manager, Lisa Bottomley commented:

"We are really excited to be able to offer these places in the Great North Run.

Pedal for Pounds has always been popular with our local cyclists, but now we have something for the runners.

We hope the fans will get behind this new challenge and help us to raise the funds needed to help keep Kirklees fit and healthy."

If you would like to take part, you will need to submit an expression of interest to fundraising@htafcfoundation.com, including details of your full name, address, a contact number and no more than 200 words setting out why you would like to take on this challenge and raise funds for the Huddersfield Town Foundation.

Expressions of interest should be received no later than 12:00 on Friday 17 January and successful applicants will be notified shortly after.

Please be aware that there will be a non-refundable entry fee of £88.60 payable by all successful applicants. You will then be tasked with raising a minimum of £500 for the Town Foundation.

For further information about taking part in the Great North Run, please contact Lisa Bottomley at Lisa.bottomley@htafcfoundation.com or on 01484 503773.