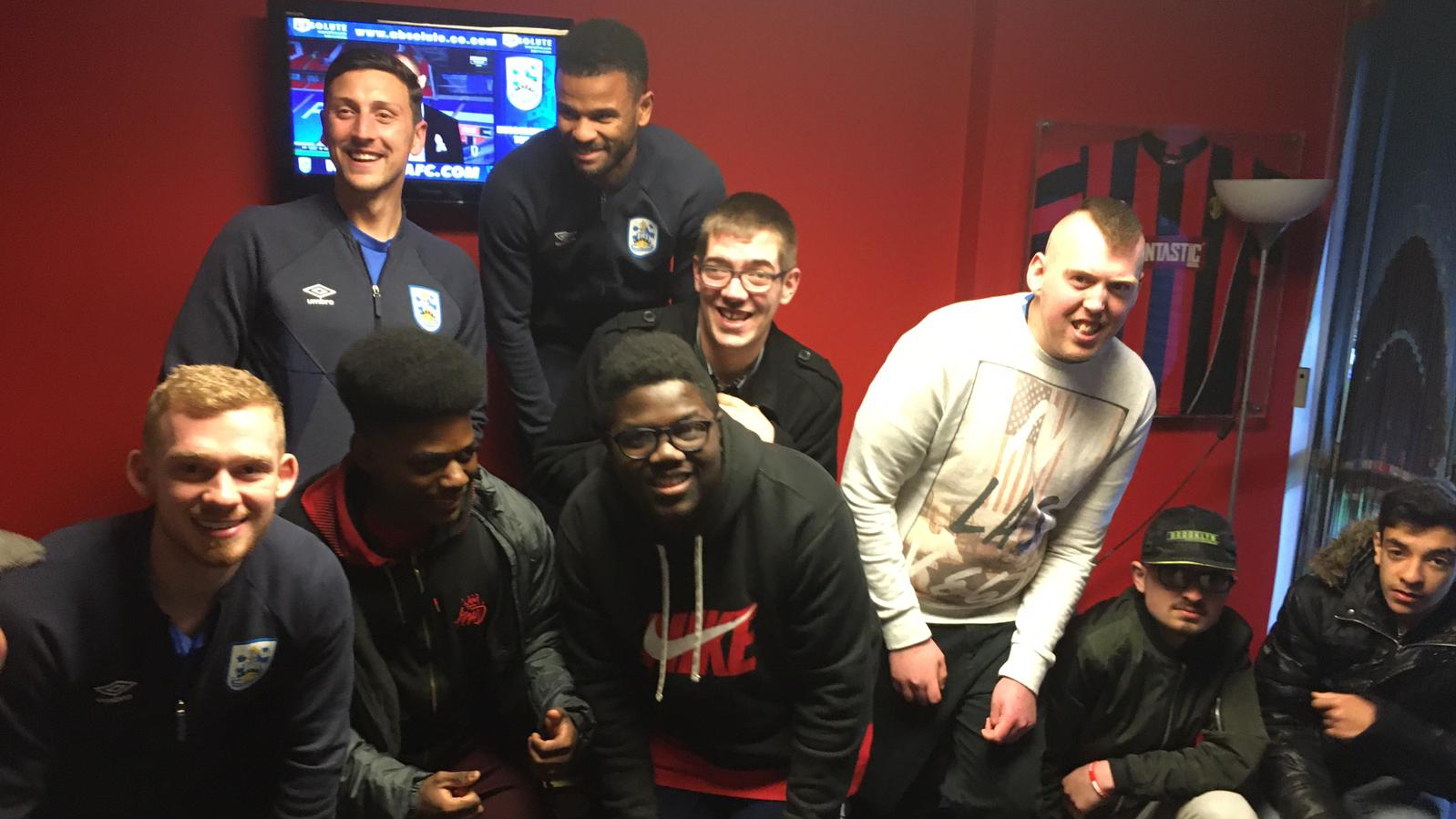 13 Jan

THE TOWN FOUNDATION'S NCS TEAM CELEBRATE THEIR GRADUATION AT HUDDERSFIELD TOWN V NOTTINGHAM FOREST!

On Saturday 21 December, the Town Foundation's NCS Autumn Team graduated in style with a celebration held at the fixture between Huddersfield Town and Nottingham Forest.

The graduation took place in private boxes of the Fantastic Media Suite. The team of six were accompanied by parents and partners who helped them on their NCS experience, along with Town Foundation staff.

On arrival and prior to kick off, guests enjoyed a buffet lunch followed by a surprise visit from First Team players Lewis O'Brien, Tommy Elphick and Fraizer Campbell. Half-time saw the group formally awarded with their NCS certificates as signed by the Prime Minister, and in the second half Town pressed on to beat Nottingham Forest 2-1.

Following their graduation, participants now have the opportunity to continue their involvement in the NCS programme with roles available as members of the Huddersfield Town NCS Youth Board, offering ideas to improve the lives of young people in Kirklees.

They could also become NCS Event or Social Media Ambassadors to support the Foundation's NCS staff team and share with future participants their experience of NCS and as NCS Social Action Volunteers.

Graduates are also encouraged to participate in the NCS Social Action Day on Saturday 4 April 2020, where they will complete an act to benefit their local community, no matter how large or small.

In speaking of the graduation, NCS Manager, Maureen Quinn commented:

"We are so pleased that all participants, parents and guests enjoyed our first ever NCS graduation event.

"The participants deserved a spectacular day following their dedicated commitment as part of the programme.

"We look forward to celebrating again with our next team at the end of the summer."

NCS is a four week youth programme running across England and Northern Ireland, existing to engage, unite and empower young people aged 15-17.

The programme provides participants with the chance to embark on exhilarating challenges, make their mark in local communities and build skills for work and life.

Applications are now open for the summer waves of the Town Foundation's NCS programme. For more information or to get involved, visit www.wearencs.com or email NCS Coordinator Evan Hall at Evan.Hall@htafcfoundation.com.