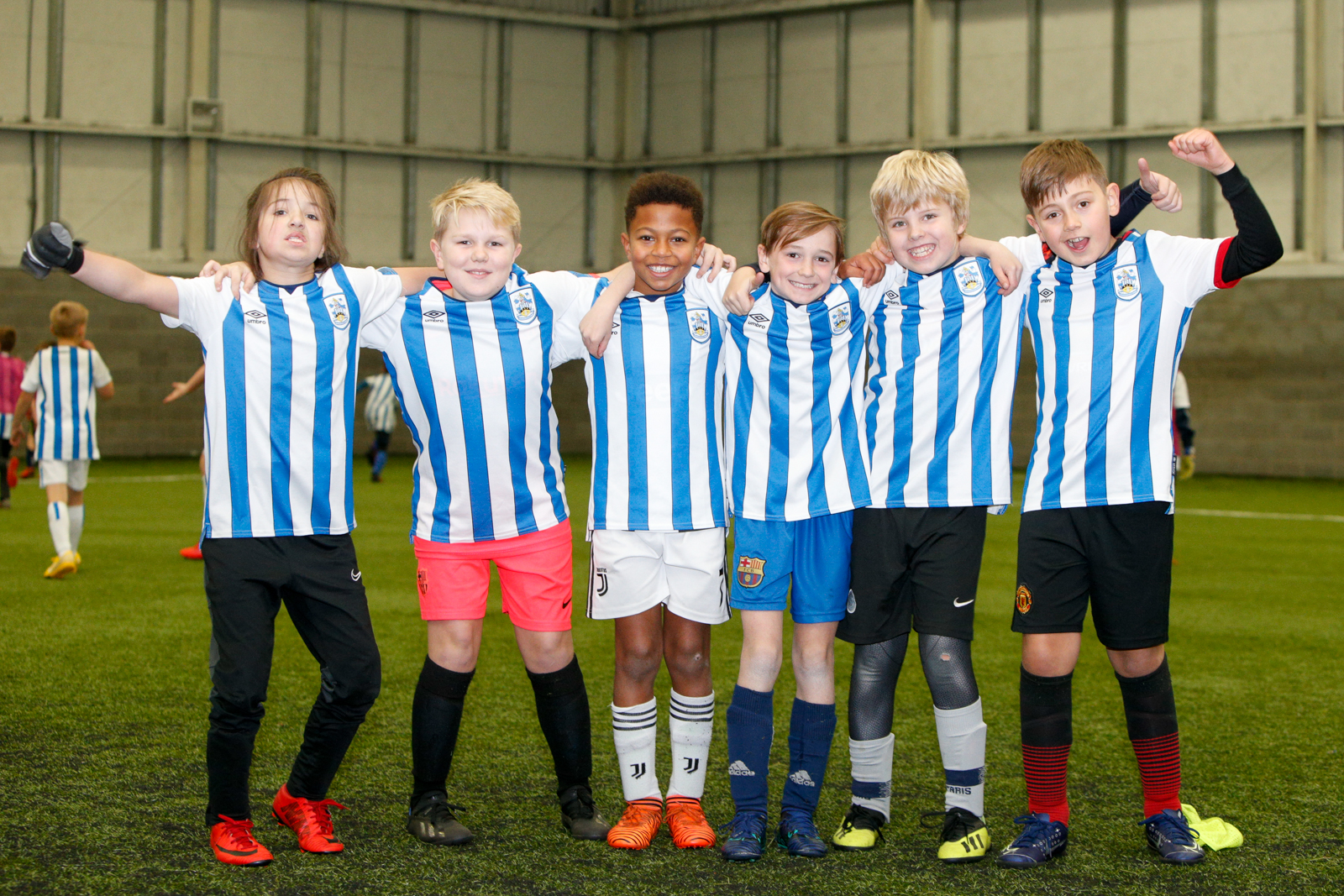 07 Feb

THE TOWN FOUNDATION'S TOMORROW'S TERRIERS FOOTBALL CAMPS RETURN FOR FEBRUARY HALF-TERM!

Between 17-21 February 2020, the Town Foundation's Tomorrow's Terriers Football Camps will return to Leeds Road Sports Complex (HD2 1YY).

Aimed at youngsters between the ages of 5-13, the Camps are designed to keep children occupied during the holidays, while allowing them to develop their football skills and have fun.

Whether your child is a complete beginner or already part of their local junior club, Tomorrow's Terriers offers the opportunity to increase knowledge and socialise with a new group of friends.

What's more, there may also be the chance to meet some very special guests and win prizes, so don't delay in booking your child's place!

Sessions will run from 10am to 3pm at a cost of £12.00 per day or £50.00 for the full week. Early drop offs and late pick-ups are available between 9am and 5pm for an extra £5 per day. For those booking onto the full week course, there is also the chance to purchase the 2019/20 Huddersfield Town home shirt for the reduced cost of £20.

The Town Foundation's Tomorrow's Terriers programme has been delivered in partnership with Kirklees Active Leisure (KAL) since 2017/18, making use of their facilities across Huddersfield and the wider Kirklees area.

In addition to the Camps, weekly development sessions provide a pathway for aspiring footballers to practice in a safe environment. As children approach the older age group, Town Foundation coaches are best placed to signpost participants to other provisions such as Premier League Kicks or the Player Development Centre.

In speaking of the Camps, the Town Foundation's Community Coach, Jordan Wimpenny commented:

"Our participants always have a great time at the Tomorrow's Terriers Camps.

By introducing friendly competition, we encourage teamwork, decision-making, cooperation and communication.

The Camps are a place for everyone and a great way to spend the school holidays for any football fan."

To get involved, visit the website of Kirklees Active Leisure (www.kal.org.uk) or call on 01484 766 131. For further information, please contact Community Coach, Jordan Wimpenny at Jordan.wimpenny@htafcfoundation.com.

Don't forget to bring your shin pads, appropriate footwear, plenty to drink and a packed lunch!