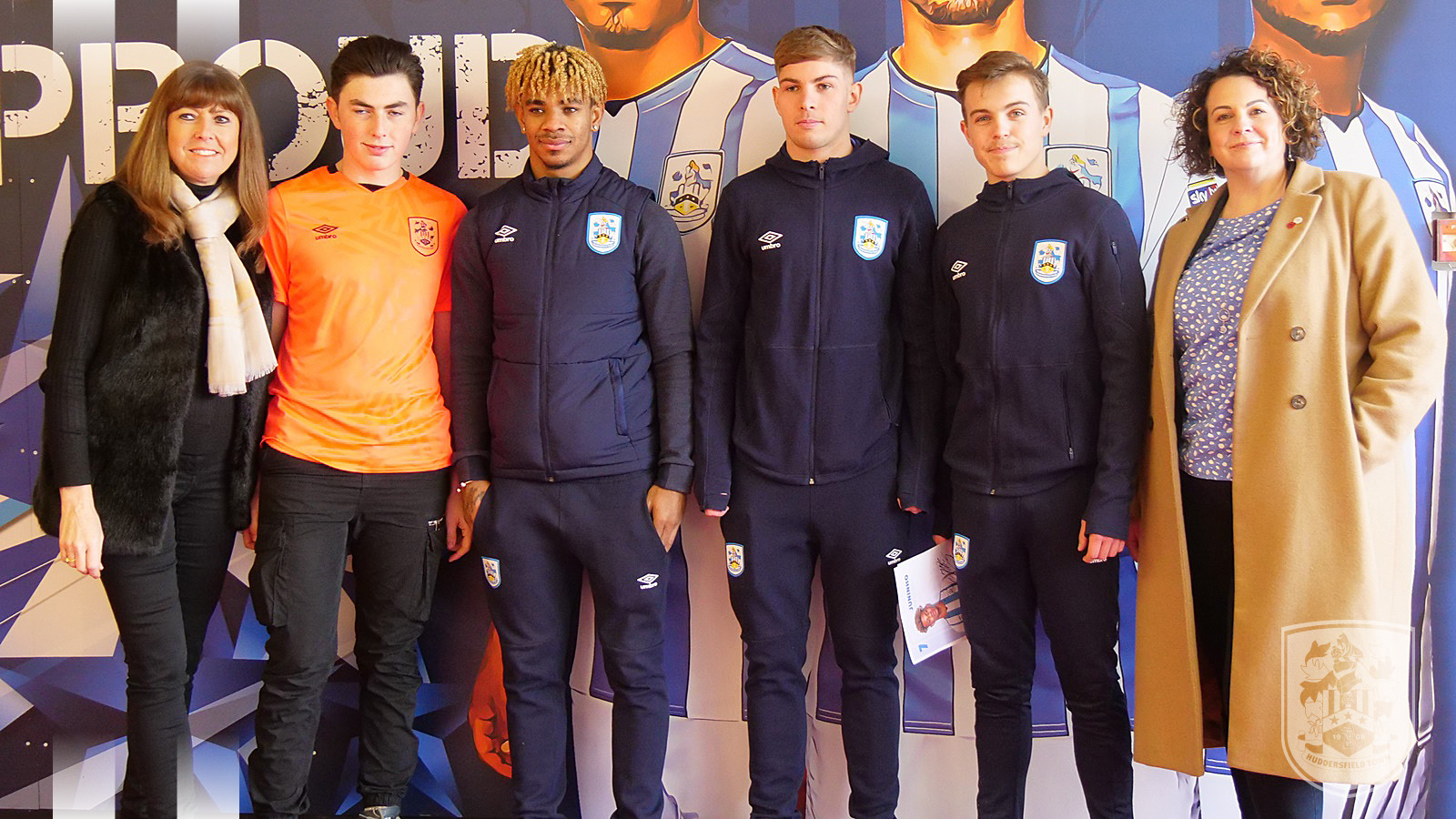 21 Feb

TWO YOUNGSTERS TOOK ON BACCA & EMILE ON FIFA!

Two young Huddersfield Town fans got the chance to take on Emile Smith Rowe and Juninho Bacuna on FIFA.

Robbie and Benji met their heroes in the Fantastic Media Family Stand on Monday 17 February 2020 and spent time with them playing on FIFA 20 and table football.

The pair were gifted this fantastic opportunity for Christmas after their mums bid on the experience in the live auction at the Town Foundation's Fizz Friday.

They all played each other on the games console and the young aspiring footballers quizzed Town's dynamic duo on what it takes to be a football and about their careers so far.

You can watch a full video feature below.
😍 What a day for #htafc fans Robbie and Benji.

🎮 They got to take on @emilesmithrowe and Juninho Bacuna on #FIFA20!

Find out how 👇

— Huddersfield Town (@htafc) February 21, 2020
Prizes like this were won at the Fizz Friday event, which raised a fantastic £7,713 for the Town Foundation – a record for Huddersfield Town's official charity!
The Town Foundation's Fundraising Co-Ordinator, Lisa Bottomley, commented:
"Robbie and Benji had an absolutely fantastic day and it was great to see them having fun with two of our First Team players.
"This unique opportunity was won at our Fizz Friday event, which raised a record amount of money for us, so it's even better to see how happy these prizes can make people."
To be in with a chance of enjoying one of these experiences, look out for our upcoming fundraising events or contact lisa.bottomley@htafcfoundation.com.