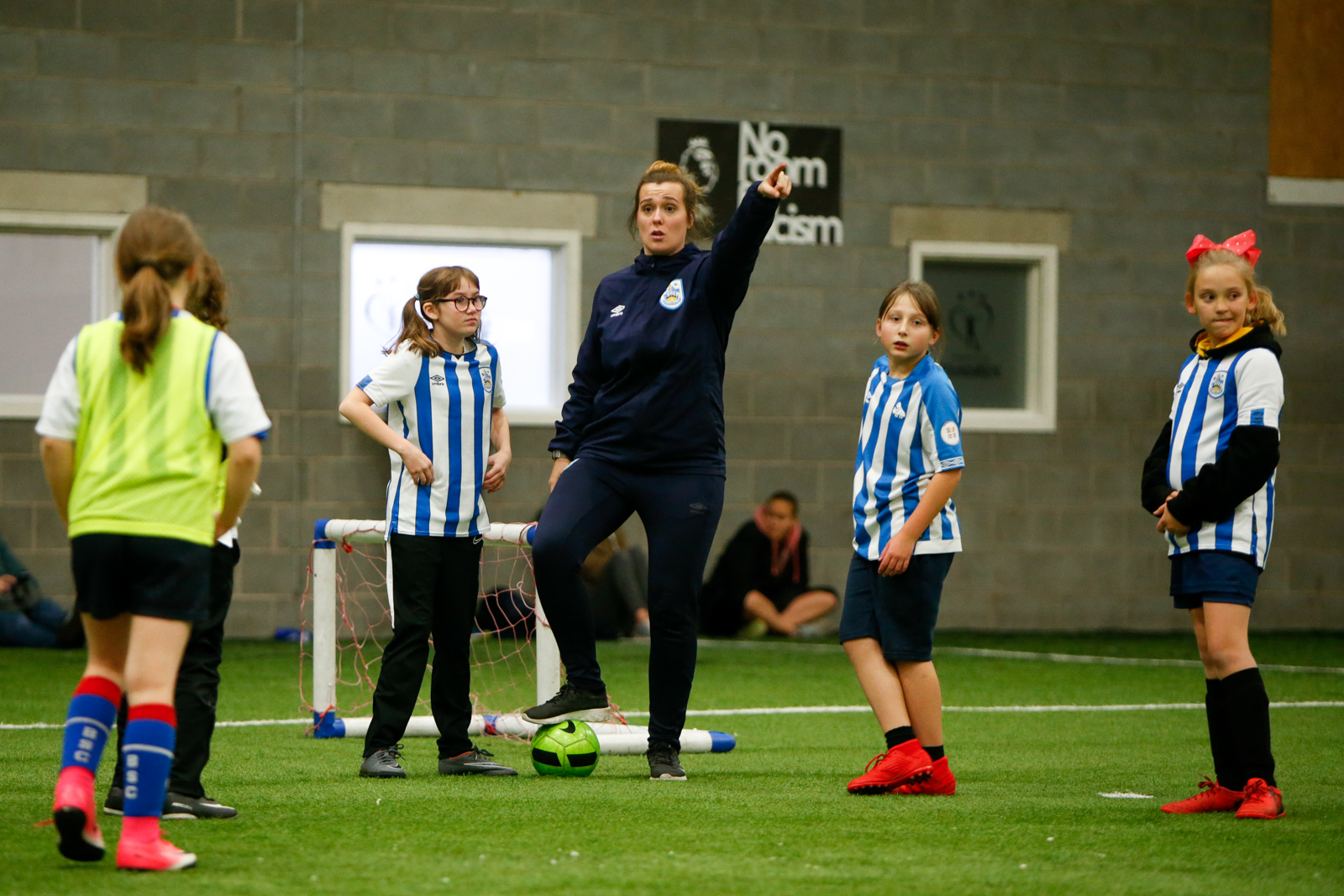 13 Mar

TOWN FOUNDATION LAUNCH NEW BSC DEGREE FOR SEPTEMBER 2020

The Huddersfield Town Foundation offer new BSC degree in conjunction with the English Football League Trust and University of South Wales!

Are you passionate about a career in the football industry? Are you committed to youth development? If so, the Huddersfield Town Foundation may have the perfect opportunity for you!

New for September 2020, the Town Foundation are offering a two-year Foundation Degree in Community Football Coaching and Development. Prospective students will gain an industry recognised coaching qualification, with affiliation to a professional football institution.

The award-winning course, developed by the University of South Wales in conjunction with the English Football League Trust, helps students to develop the skills and knowledge required to work within a club community organisation or national governing body, with emphasis on social inclusion, community coaching and football development.

Based predominantly from the Huddersfield Town Foundation offices at Leeds Road Sports Complex, students will learn about children and youth coaching, football coaching, football development and sports management.

As part of the course, students will have the opportunity to spend a minimum of five days per year at the University of South Wales Sports Park; a £3.7m state of the art coaching and performance development centre in Pontypridd, Wales.

While the course is initially based on a two-year programme, there is the option available to add a third year, enhancing the qualification to achieve a BSc in Football Coaching, Development and Administration.

Students will be enrolled at the University of South Wales and have access to a range of learning materials including the online library. They will complete coaching that is managed through tutorials and a mentoring programme. Work-based learning will be carried out with the Huddersfield Town Foundation.

The course has been recognised with the National Collaborative Award for Teaching Excellence (CATE) from the Higher Education Academy (HEA) and was shortlisted for a Times Higher Education Leadership and Management Award in 2018.

In speaking of the course, the Town Foundation's Head of Education and Sport, Katie Suttron said:

"We are delighted to be able to offer this degree and help advance the careers of our future community coaches.

"Community coaches can have a transformative impact on the lives of our young people in terms of skills development and behaviour.

"We are committed to inspiring and working with the next generation but to do this, we need to find and nurture local talent."

Fees will apply to the course, with the cost for the August 2020 – July 2021 cohort being £9000 for full-time UK and EU students, or £13,500 for international students.