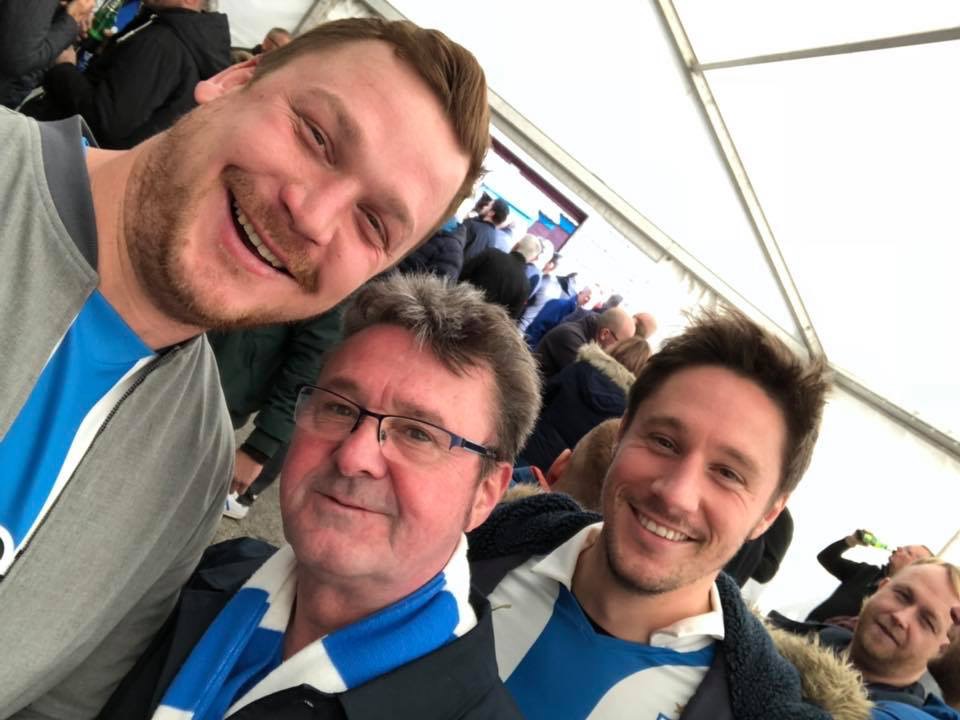 22 Mar

GET TO KNOW OUR GREAT NORTH RUNNERS!

Sam Thornton, 30, is one of five fundraisers taking on the Great North Run from Newcastle to South Shields on 13 September in support of the Huddersfield Town Foundation. Here he explains more about how he became involved in the challenge:

What made you decide to run the Great North Run on behalf of the Huddersfield Town Foundation?

I've loved working with the Foundation in the past, having previously volunteered as part of the Big Sleep Out. I've also seen first-hand in some of the schools I've taught at the amazing work that the Foundation carry out. It's scary just how many children I teach go without breakfast each day and rely on foodbanks at home. The Foundation are doing incredible things to help rectify that in our local area.

How are you finding your training towards the Great North Run?

I'm a little older than the first time I ran the Great North Run during my time working towards my PGCE, so training is a bit tougher! I've started early and have been upping 5k Park Runs to 8k runs, with some interval training in between. The weather at the start of the year has made it tough to want to get out after work!

How have you been fundraising?

Working in a school makes fundraising a little easier because the students are so keen to get involved with helping raise awareness for local causes. I've been given a platform to talk about the Great North Run and the Town Foundation in assemblies and with my form class. We've also got some staff dodgeball events lined up for the summer months, but in the meantime I've set up a JustGiving page and tasked my Grandma with fundraising in her local, the Batley Nash.

Have you taken part in any other Foundation events?

Yes, I took part in the Big Sleep Out in 2019. Seeing hundreds of volunteers, participants and thousands of pounds raised through just one event blew me away. I was really proud to be a small part of that, especially after seeing the positive outcomes it leads to.

What advice would you give to others looking to fundraise for the Foundation?

Go and see what the Foundation do in their day-to-day and just how many people depend on and benefit from their amazing work. That'll be the only motivation to go out and fundraise that you'll need.

If you would like to support Sam's fundraising efforts, you can do so by visiting his JustGiving page at the following link: https://www.justgiving.com/fundraising/sam-thorntongnr.

For further information about the Foundation's fundraising events or how you can get involved, contact Fundraising Coordinator, Lisa Bottomley at Lisa.Bottomley@htafcfoundation.com or on 01484 503773.