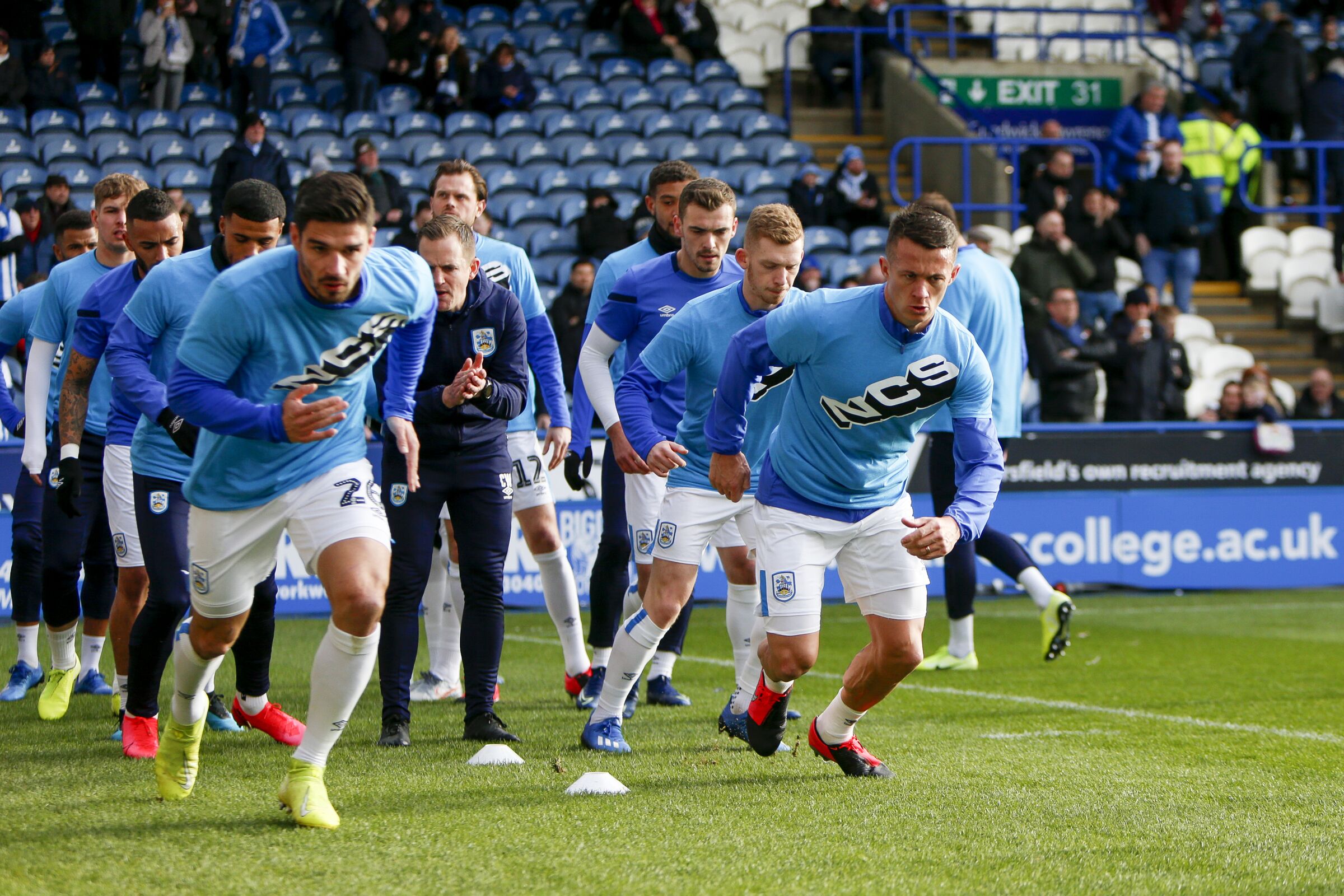 23 Mar

THE TOWN FOUNDATION'S NCS PARTICIPANTS GEAR UP FOR SUMMER 2020 PROGRAMME!

Designed for 15-17 year olds across the country, NCS is a national programme which allows young people to take on new challenges, gain independence, and develop skills for life.

The Town Foundation is a proud, new deliverer of NCS. Having successfully completed the Autumn programme in October 2019, plans are now well underway for the Summer, which will see even more youngsters engaged over four waves of delivery.

To celebrate NCS, Town's EFL fixture against QPR on 8 February was declared the dedicated NCS fixture. On the day, the NCS Team carried out a range of activity.

Hishaam, a prospective Summer NCS participant from Heckmondwike Grammar School reflects on his involvement:

"The NCS match day was a great experience for me. I met amazing people, including a boy I hadn't seen in over five years since primary school. All the NCS participants I met were friendly and got on well.

The day was packed with opportunities that I would never usually come across. We were split in half, one team manning the food bank bins while the other was taken on a stadium tour.

The tour was phenomenal. We got to meet important representatives of Huddersfield Town Football Club, as well as ex–players from both Town and QPR.

I loved the chance to man the food bank bins, as I got to meet the lovely fans of Huddersfield as they contributed in helping the less fortunate. The community and atmosphere were buzzing before the game.

When the clock hit 3:00pm, we entered the stadium to our seats, which were almost pitch side and completely free as part of the NCS experience – thankfully Town won 2-0.

Now I can't wait to get started on the Summer programme!"

The NCS programme lasts four weeks in total, consisting of an adventure residential away from home, a residential nearer to home learning to live independently, a social action project and a graduation ceremony.

NCS is a great opportunity for young people looking for a clearer idea of what to do with their future, as you'll be given a platform to have your voice heard and pursue a variety of passion projects.

Over 500,000 participants have taken place in the national NCS programme so far. The cost to attend is just £50 per participant.

The Town Foundation are still accepting applications to their Summer Programme. To find out more, visit wearencs.com. Alternatively, contact Maureen Quinn at Maureen.Quinn@htafcfoundation.com or on 07741 671066.