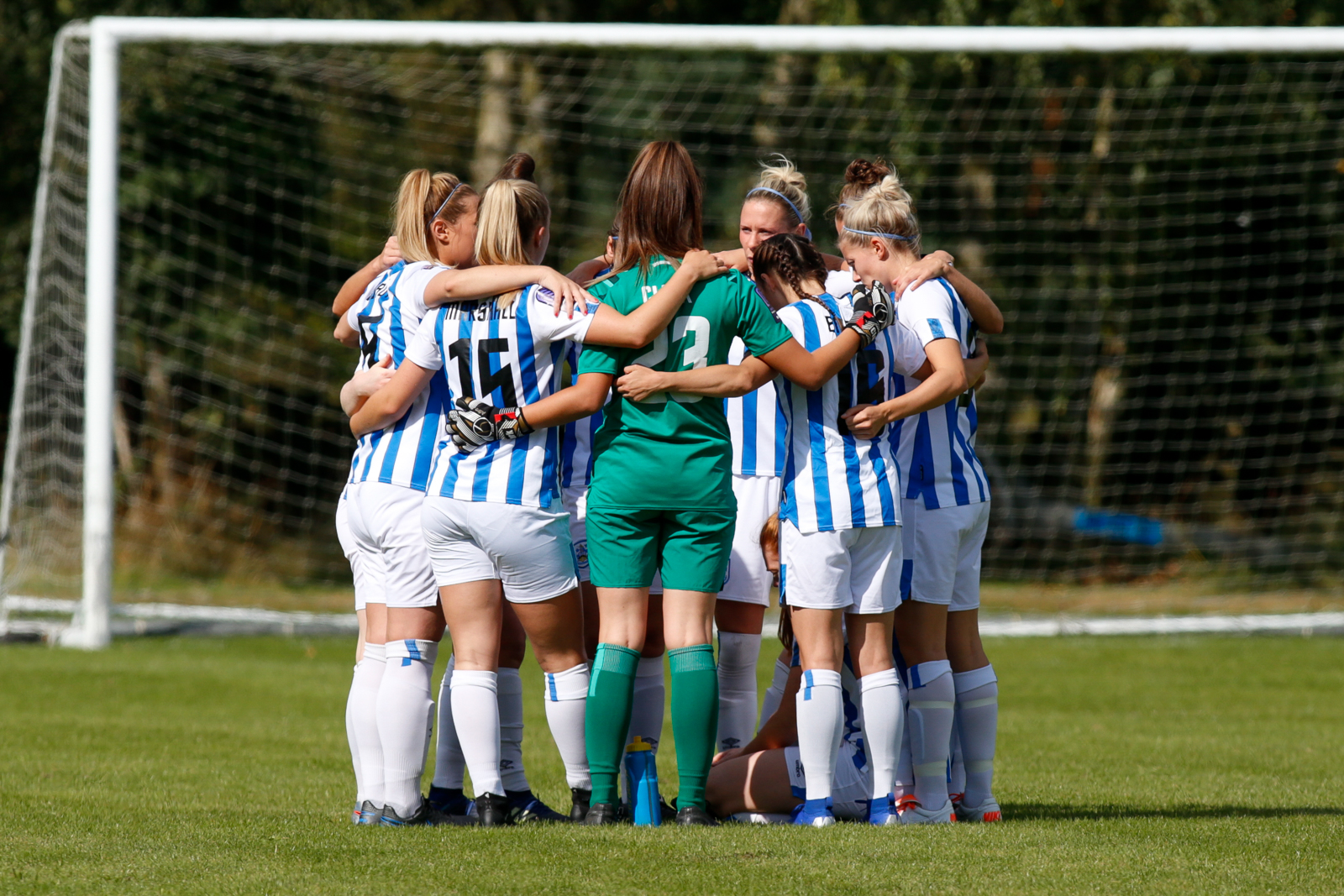 30 Mar

THE TOWN FOUNDATION LAUNCHES NEW FOOTBALL ACADEMY IN COLLABORATION WITH CALDERDALE COLLEGE!

Aimed at aspiring female footballers aged 16-18, the Huddersfield Town Foundation is launching a new football academy in partnership with Calderdale College from September 2020.

All successful applicants to the programme will join a full-time dual football and education programme, with the opportunity to study a wide range of courses through the College including but not limited to: Business, Construction, Health & Social Care, Music and Performing Arts, Sport and Public Services.

The Town Foundation will deliver on the football element of the programme, with delivery also based from Calderdale College. This will include sessions based around:
Tactical and technical skills development
Strength and conditioning
Recovery strategies
Nutrition workshops
Psychology workshops
Performance analysis
Additionally, coaches will have the opportunity to obtain their FA Level 1 in Football coaching qualification.
As part of the programme, you would typically train for six to eight hours per week and take part in education-based learning for 12 hours per week. However, please be aware that education hours may vary dependent upon which course you choose.
You would also take on other clubs in the EFL Trust League, in which fixtures take place weekly. Because of this, early departure times may be possible dependent upon away fixtures.
Scholars will have the opportunity to take part in player development reviews to monitor continual improvement. As part of this, they will assess their own strengths and weaknesses, which will then be compared with the coaches review so that targets and goals can be set.
The programme is being championed by Town Foundation Community Coach, Ashley Vickers, who said:
"As someone with a long history in the women's game, I'm looking forward to getting started on the Foundation's new female football academy, and to welcoming our new scholars.
"All of us at the Foundation are passionate about progressing the women's game and the academy is a real opportunity to help identify new talent, while ensuring that scholars can continue their wider learning.
"We look forward to working with Calderdale College as a new partner and building strong ties for the future."
For queries regarding recruitment to the programme or for any further information, please contact Head of Education and Sport Katie Suttron at Katie.Suttron@htafcfoundation.com or 07947 564331.