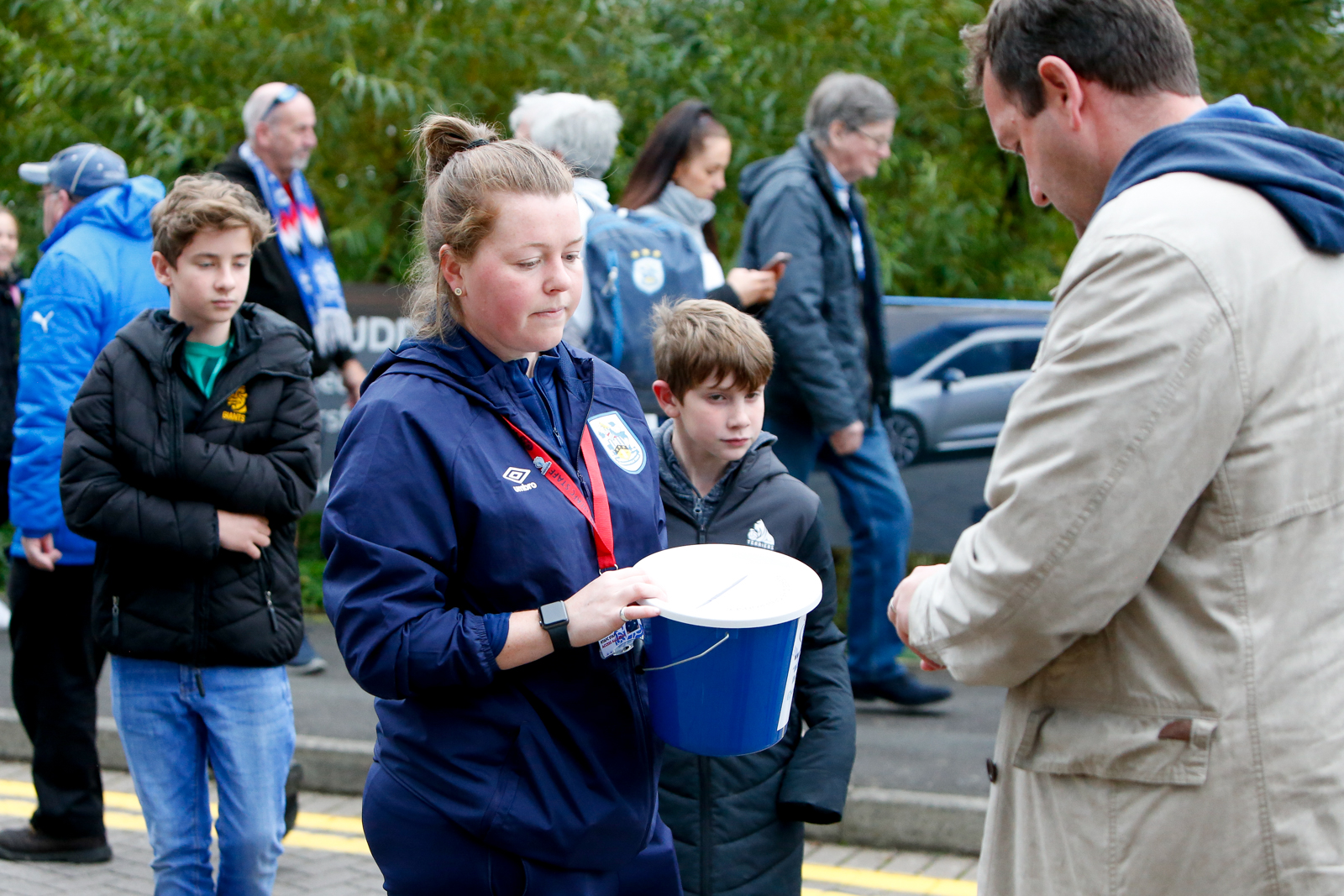 02 Apr

TEXT DONATIONS FUND 500 BREAKFASTS FOR LOCAL CHILDREN

The Huddersfield Town Foundation's text donate appeal in light of COVID-19 has funded 500 breakfasts for local school children as part of the 'Early Kick-Off' Breakfast Club scheme, since launching on 25 March 2020.

However, with 19 of the 41 Breakfast Clubs operated in the Kirklees area still providing meals for children of key workers or vulnerable people, the Town Foundation is urging anybody who is able to make a donation to still do so.

The Town Foundation's text donate appeal provides Huddersfield Town supporters or anybody else who wishes to do so the opportunity to donate £1, £3, £5 or £10 in a quick and easy way.

Following this, two members of the Huddersfield Town First Team squad combined to make a sizable donation to the Foundation, reiterating the Club's One Club, One Community mantra.

To build on this momentum, the Foundation has now registered with 'Give as you Live Online'.

This platform allows you to raise money whilst shopping online by registering for free and shopping through their website. Since inception, the site has helped raised more than £11,000,000 for charities.

Furthermore, 'Give as you Live' also allows you to browse a range of offers and voucher codes. Click here to find out more and start raising money.
In speaking of the text donate appeal, Town Foundation's Fundraising Coordinator, Lisa Bottomley, said:
"I would like to thank everybody who has donated to the Town Foundation through the text donate scheme or just giving page.
"During this time of need, it is vital that we are able to continue offering our full support to vulnerable members of the local community, and your donations will go a long way to doing that.
"I must also commend the work of the Huddersfield Town players and staff who shared the message on their social media channels. We appreciate their support of the Foundation's work."
In addition to supporting the Breakfast Club initiative, funds raised will be used to the benefit of the local Kirklees community, such as through contributions to local foodbanks in both Huddersfield and Batley.
If you would like to donate more than £10, you can do so via the following Just Giving page – https://www.justgiving.com/huddersfieldtownfoundation.
For more information on the Town Foundation's fundraising efforts, please contact Fundraising Coordinator, Lisa Bottomley on lisa.bottomley@htafcfoundation.com or 07741 671 596.