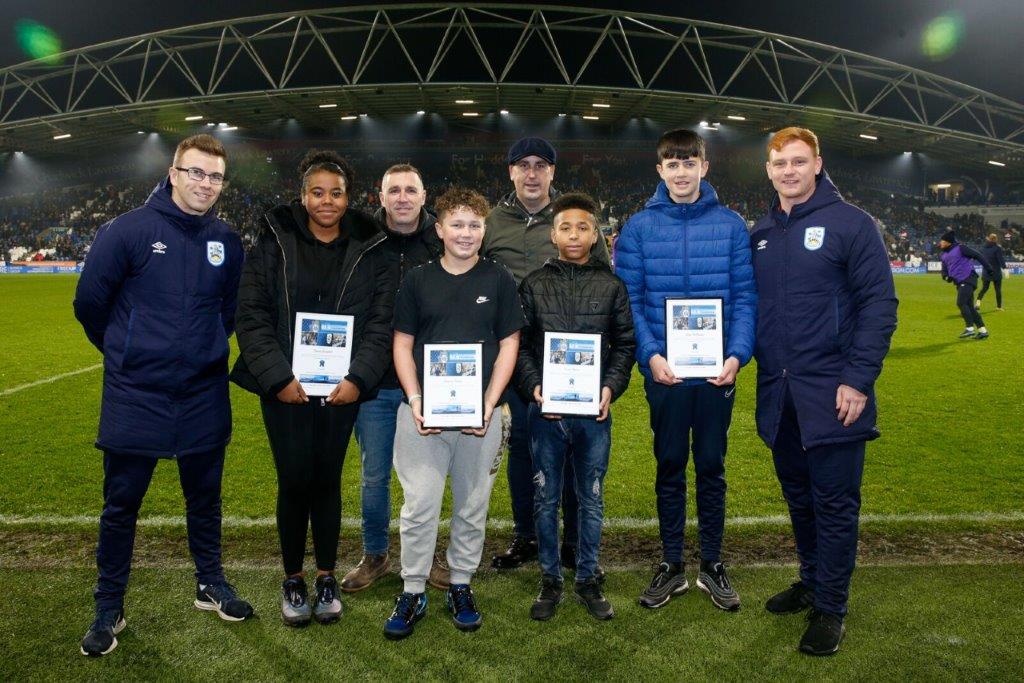 07 Apr

KNIFE CRIME PROJECT MAKES REAL IMPACT IN KIRKLEES

The Huddersfield Town Foundation has teamed up with the Kirklees Police Youth Intervention Team to work within Kirklees high schools in targeting the most at-risk young people.

The Town Foundation has launched the PEAK (Positive Engagement Against Knifes) project as part of their 'Get Onside' programme of delivery.

The PEAK project aims to help reduce knife crime and have a positive impact on young people at risk of carrying a knife and committing crime, through early interventions.

The project supports young people and the wider communities they live in to help make them feel safer, realise their potential and improve community cohesion.

This will be achieved through use of educational resources, diversionary activity, youth empowerment, inspiration, use of role models and ongoing support in signposting to existing sustainable community-based provision.

PEAK offers a six-week programme with weekly sessions running during school time. The Town Foundation will aim to deliver the PEAK programme in six schools across Kirklees over the next year.

Sessions will welcome ten students as selected by the school from years seven and eight.

The six-week sessions themes include:
Impact;
Effect;
Aspire;
Life;
Reflect; and
Reward
During previous 'Life' sessions, students have been visited by Caroline Kennedy-Drabble, from St John Ambulance, who aimed to teach students how to save lives.
Students discussed the importance of gaining a first aid qualification and the difference it can make to someone's life through immediate action at the scene of an accident. The students were taught the importance of assessing risk and safety of situations before getting involved and aiding casualties.
The PEAK project has already been delivered and completed in three schools across Kirklees and the fourth is underway.
The students themselves have really enjoyed the project and the wide range of activities they have been able to take part in. Foundation staff have seen improvements already in their engagement and attitude to learning, in attendance and punctuality and in reduced negative behaviour incidents.
In speaking of the project, Sam Vickers, Head Teacher at Upper Batley High School, said:
"We would recommend both the PEAK project and working with Richard, Paul and John to any school."
For further information on the Town Foundation's PEAK project or wider Get Onside programme, please contact Head of Education and Sport Katie Suttron at katie.suttron@htafcfoundation.com or on 07947 564331.