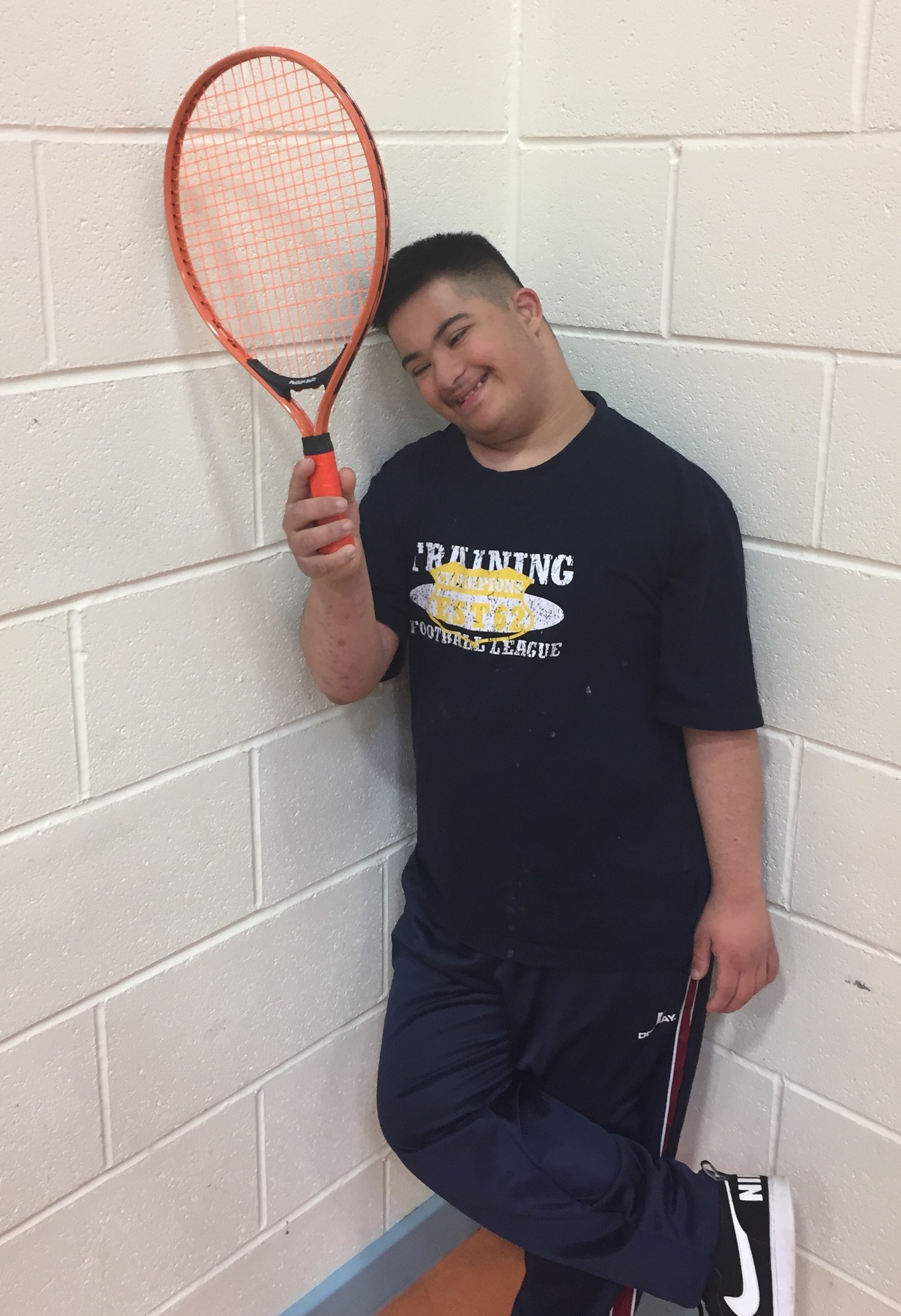 14 Apr

PRIMARY STARS PROGRAMME HELPS AMAAN MAKE HUGE STRIDES

Amaan is a student at Fairfield School in Batley, where he attends the Huddersfield Town Foundation's Premier League Primary Stars programme.

Fairfield School works tirelessly to provide quality learning experiences for students aged 4-19 with a range of complex needs.

Amaan participates in limited physical activity during the week, so his attendance at the Town Foundation's after-school club as part of the PLPS programme is of increased importance.

Initially, he didn't want to come to the after-school club; he spent the first week using sign language to express his desire to go home and would only listen to Demi, the class ETA.

Now, Amaan doesn't want the club to end; he smiles and laughs because he enjoys himself in comfortable surroundings. He also trusts and engages with Town Foundation coaches.

Amaan uses choice cards to show that the tennis racket is his favourite piece of equipment to use. He likes to hit beachballs and gym balls with the racket because of the noise it makes.

Furthermore, he is also now starting to participate in team games, such as cricket and tennis.

There is a photo of Huddersfield Town Foundation coaches on the wall in the youngster's classroom, which he points to and says 'ball' to acknowledge that he enjoys being part of the group.

This has all contributed to his physical development, shown by the fact that Amaan will now play for the whole hour session, regardless of how hot and sweaty he gets. At the start of the programme, he would only do around half an hour's work.

Additionally, his hand eye coordination has improved as he is now able to hit smaller tennis balls as well as the larger beach balls.

Through attending the club, Amaan has made real strides in creating and developing new friendships with other participants.

Amaan's future goals, as highlighted by Demi, are for him to continue to be involved with the team games and to receive limited instructions and to follow them. For example, when the club has finished, Amaan is working to realise that he needs to start putting away the equipment.

Premier League Primary Stars uses the appeal of professional football clubs to inspire children to learn, be active and develop important life skills. Learning is connected to the real world of sport to enthuse students in challenging topics.

For further information on the Premier League Primary Stars Programme, please contact Primary Stars Manager, Ruby Marlow at ruby.marlow@htafcfoundation.com or 07741 671073.