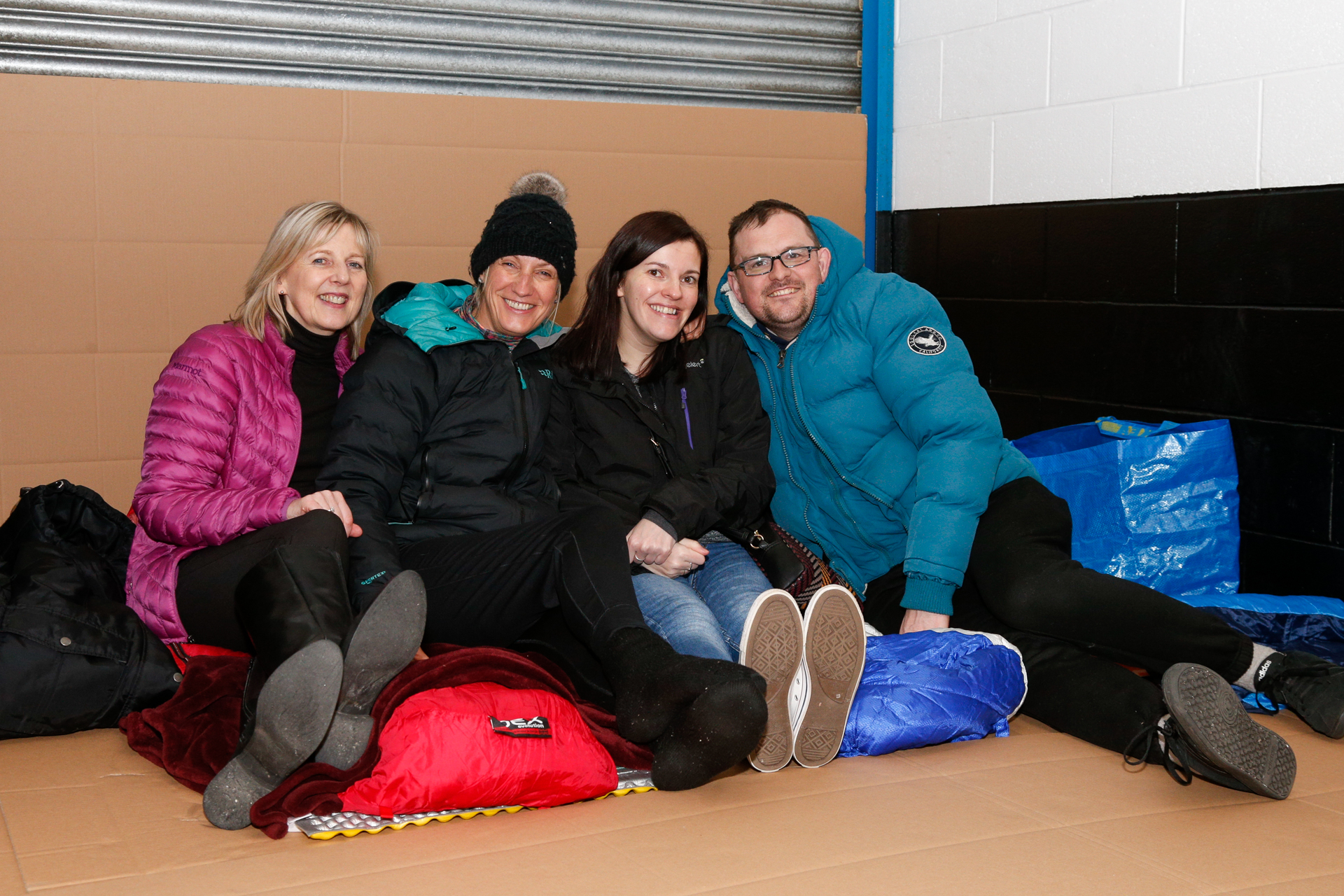 15 Apr

BIG SLEEP OUT 2020 RAISES MORE THAN £20,000 TO DATE FOR LOCAL CHARITIES

The Huddersfield Town Foundation's Big Sleep Out 2020 has raised £21,498.58 and counting, with all funds set to be donated to charities in the local Kirklees community.

That takes the total raised over the three years of the event taking place to over £120,000 – a sum that only looks set to rise.

Over 130 Huddersfield Town supporters braved the cold on Friday 6 March 2020, the night before Town's away fixture at Leeds United, to stay the night at the John Smith's Stadium.

They were joined by Town Foundation staff and directors, in a joint effort to raise awareness and money for local homeless charities.

Upon arrival at 9pm, participants set up camp for the night in the Chadwick Lawrence Stand before enjoying card games, reading and other activities to keep them occupied.

Refreshments were provided throughout the night to keep spirits high, with everybody receiving a hot bacon roll before departing the stadium early Saturday morning.

In speaking of the total raised, Town Foundation Chief Executive Siobhan Atkinson said:

"We are delighted to be able to announce the amount raised to date. It is a fantastic figure, but also one only set to rise, with several cash donations yet to be received.

"The Big Sleep Out is a fantastic event to attend and has a real sense of community spirit, with everybody pulling together behind a fantastic cause.

"We hope that people are now more aware of the issues homeless people face and will continue to spread the word. We now look forward to BSO 2021!"

The Town Foundation would like to reiterate its gratitude to the partners who made the event possible: BM Packaging, Exertis Supplies, Approved Food, Andy Thornton Ltd. Hartleys Bakery and Greggs Foundation.

If you would like to make a donation to the Town Foundation, you can still do so via the following link – https://www.justgiving.com/HuddersfieldTownFoundation.

In coming weeks, the Huddersfield Town Foundation plans to invite applications from select homeless charities and projects based within Kirklees.

With the 2020 edition proving to be yet another success, The Big Sleep Out looks set to return for a fourth year in 2021. There will also be the opportunity for youngsters to have a go, with the return of the Little Big Sleep Out in October 2020.

For more information about the Big Sleep Out or the Town Foundation's fundraising work in general, please contact Fundraising Coordinator Lisa Bottomley at lisa.bottomley@htafcfoundation.com or 07741 671596.