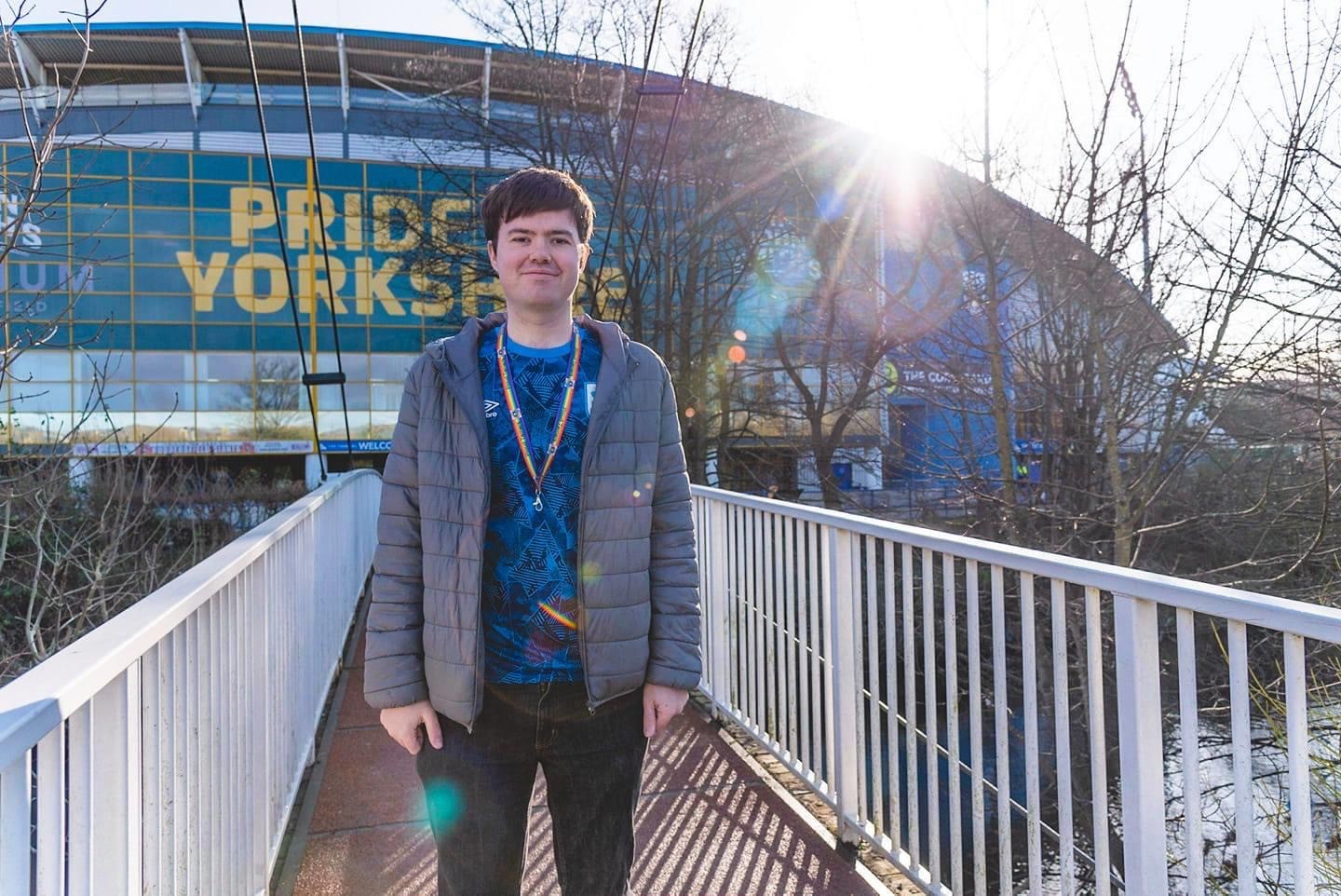 18 Apr

Q&A WITH RYAN MATHER: PROSPECTIVE TOWN FOUNDATION DEGREE STUDENT

In March 2020, the Huddersfield Town Foundation announced the launch of its Community Football Coaching and Development Foundation Degree.

The two-year programme, which is in conjunction with the EFL Trust and University of South Wales, will see students gain an industry recognised coaching qualification.

On completion of the course, participants will have the opportunity to add a third year of study and upgrade the qualification to a BSC in Football Coaching, Development and Administration.

Set to start the course in September after receiving an unconditional offer to the programme is 24-year-old Ryan Mather.

Ryan is a lifelong Huddersfield Town supporter and founder of the LGBT supporters group, Proud Terriers, which was established in 2016.

Here he explains more about why he applied for the course:

Can you tell us why you have applied to study for the Town Foundation's Degree in Community Football Coaching and Development?

I absolutely love football. It's the first thing I think about when I wake up in the morning and it's the last thing I think about when I go to sleep. This is the perfect degree for me to make my dream of becoming a coach come true.

I also feel totally honoured to be studying with the Town Foundation. They do some truly inspiring work.

What are your long-term career aspirations?

Ultimately, I would love to work for a professional football club as the main coach. It's a big dream, but I believe anything is possible if you work hard!

What do you think will be most challenging about the course?

I think the most challenging thing will be the difficulty of the assignments. However, I love a challenge and I am prepared to put in plenty of hard work to achieve the best results possible.

The Town Foundation looks forward to welcoming Ryan to the programme and helping him to achieve his ambition and build upon his prior involvement with the Club.

Proud Terriers was initially founded as a Twitter page and has gone from strength to strength with the support of Town's Supporter Services Team.

In speaking of the Proud Terriers, Ryan commented:

"Being an openly gay football fan myself, I know first-hand how tough and intimidating it can be on the terraces. I wanted to create a safe space for Huddersfield Town fans who are LGBT to feel welcome at the game, but the group is accepting of everybody who wishes to support us, regardless of sexuality".

More information about Proud Terriers can be found on their Twitter page: @ProudTerriers.

If you would like to learn more about or register your interest in the Community Football Coaching and Development Foundation Degree, please contact Head of Education and Sport, Katie Suttron via katie.suttron@htafcfoundation.com or 07947 564331.