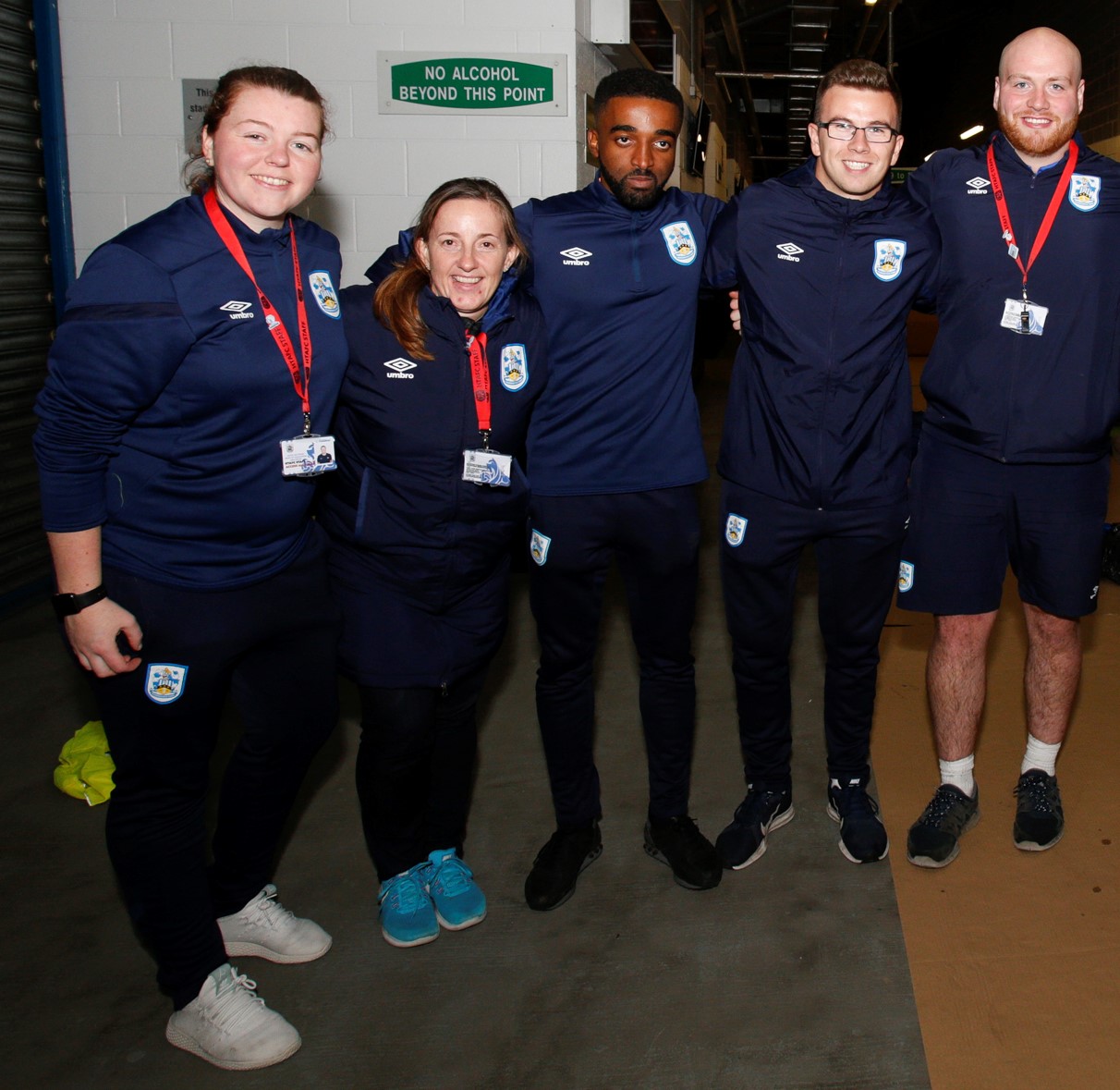 23 Apr

GET TO KNOW OUR GREAT NORTH RUNNERS!

In the third of the 'Get to Know Our Great North Runners' series, the Huddersfield Town Foundation posed Josh Smith some questions about the challenge ahead.

Josh (pictured second from right) works full time as a Community Coach for the Town Foundation, which sees him plan and deliver sessions in schools in and around Kirklees. He is also one of the Foundation's longest serving members of staff!

Members of local grassroots football clubs may recognise Josh from his work as part of the Matchday Experience and Guard of Honour package, where he plays a key role in facilitating match day coaching.

Without further ado, here are his thoughts on taking part in the Great North Run 2020 to raise funds for the Town Foundation:

What made you decide to run the Great North Run on behalf of the Huddersfield Town Foundation?

I decided to run the Great North Run as I wanted to set myself a challenge for 2020 as well as raising money for a great charity like the Huddersfield Town Foundation.

How are you finding your training towards the Great North Run?

The training is really tough, especially all the long runs that I have done so far. However, I'm sure they will start to get easier the more I do them!

How have you been fundraising?

I've started small and focused on gaining sponsorship from friends and family first. Over the coming months, I'll look to build upon this by reaching out to colleagues and other members of my community. You can donate to me here – https://uk.virginmoneygiving.com/JoshSmith29.

Have you taken part in any other Foundation events?

Yes, I helped with The Little Big Sleep Out in October 2019 through my role at the Foundation, and The Big Sleep Out 2020.

What advice would you give to others looking to fundraise for the Foundation?

I would recommend them to do it as it is for a great and worthy charity that does some amazing work in the local community of Kirklees across themes of Education; Health; Inclusion and Sport.

The Great North Run is currently scheduled to go ahead as planned on Sunday 13 September 2020, with this year being its 40th anniversary!

The half-marathon will start in the centre of Newcastle, before concluding at the coast of South Shields.

If you would like further information on the Town Foundation's fundraising projects, or how you can donate to our work, please contact Fundraising Coordinator, Lisa Bottomley on lisa.bottomley@htafcfoundation.com or 07741671596.