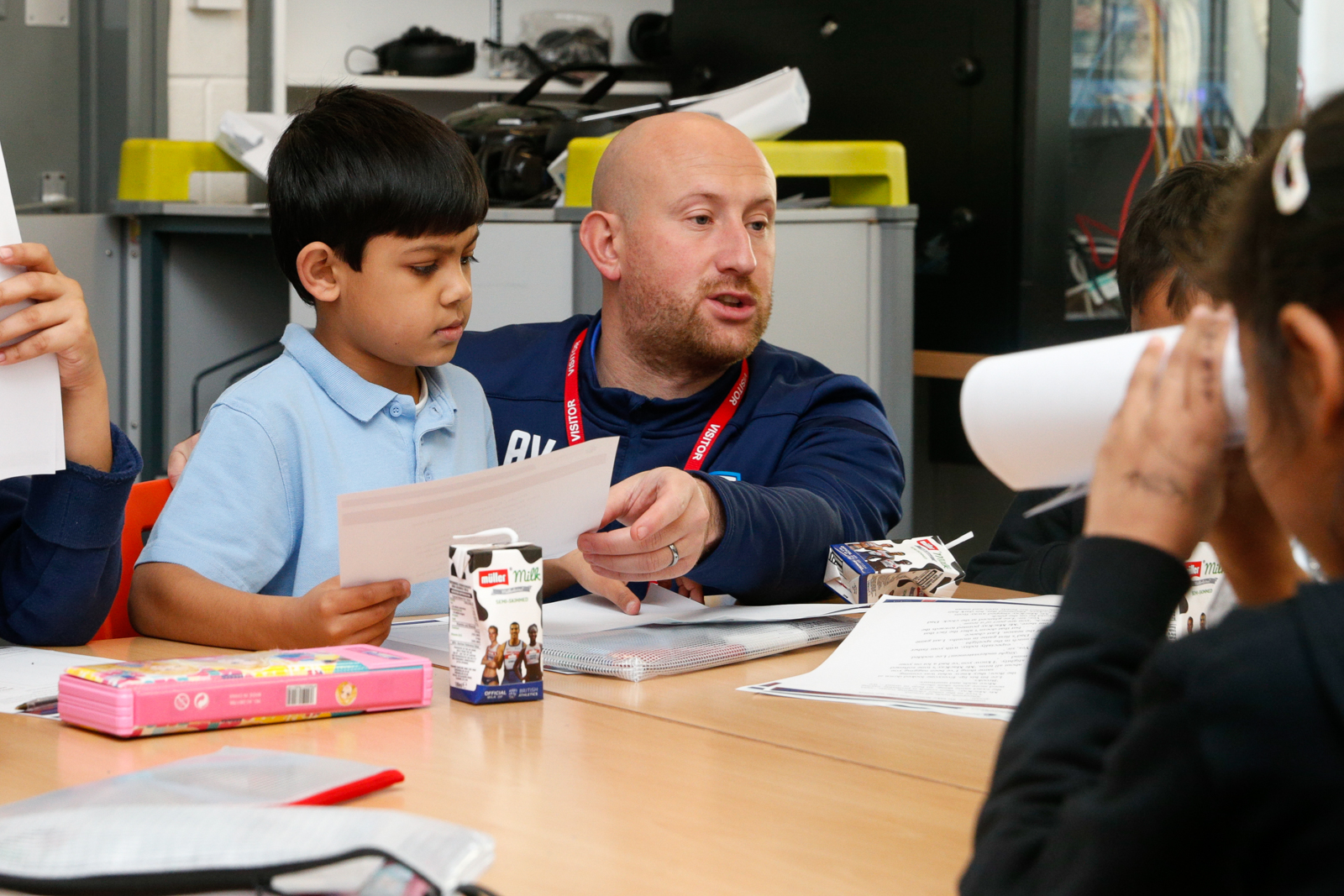 30 Apr

TOWN FOUNDATION HELPS FACILITATE SOUTHGATE SCHOOL'S NUMBERS DAY

Earlier this year, the Huddersfield Town Foundation took part in Southgate School's NSPCC Numbers Day.

Numbers Day is a Maths inspired fundraising day for all ages and abilities, with schools across the country taking part.

The day is all about recognising the importance of numbers in our everyday lives, helping the students learn with fun, active Maths sessions to build their confidence with numeracy.

Southgate School is a Special Educational Needs school for 4-16-year-olds based in Almondbury, Huddersfield. The school uses the Nurture scheme to help their pupils develop to their full potential.

They are also one of the Foundation's Premier League Primary Stars partner schools, meaning they receive support from our qualified coaches in subjects including English, Maths and PSHE.

Town Foundation coaches planned active Maths and PE lessons for the students at Southgate which included numeracy games, teamwork activities and inter-school competitions.

Club mascot Terry the Terrier also paid the youngsters a special visit, taking part in a penalty shootout before assisting in the presentation of certificates to those who had put in extra effort across the day.

In speaking of the day, the school's Maths Coordinator, Alister Maccabe commented:

"As on previous themed days, the Huddersfield Town Foundation Primary Stars Team were very keen to take part and planned a program of interactive Sport and Maths Sessions. Each session catered very successfully for pupils with a wide range of ability levels and a variety of complex needs.

"The coaches successfully built teamwork, coordination skills with practical Maths activities in a fun and collaborative way. As always, the team were responsive, flexible and very approachable to all concerned and their efforts were most appreciated.

"We look forward to involving The Primary Stars Team at similar events in future and recommend them without hesitation."

Feedback from the Collapsed Curriculum day has been highly complimentary from staff and pupils. All agreed that the activities really were beneficial, and the element of fun and good-natured competition sat well with staff and pupils alike.

Activities were pitched at the right level with enough challenge and support where needed, allowing all abilities to take part. The Foundation looks forward to being involved in the event again next year!

If you would like more information on how the Town Foundation's PLPS offering might work in your school for the 2020/21 academic year, please contact Primary Stars Manager, Ruby Marlow on ruby.marlow@htafcfoundation.com or 07741 671073.