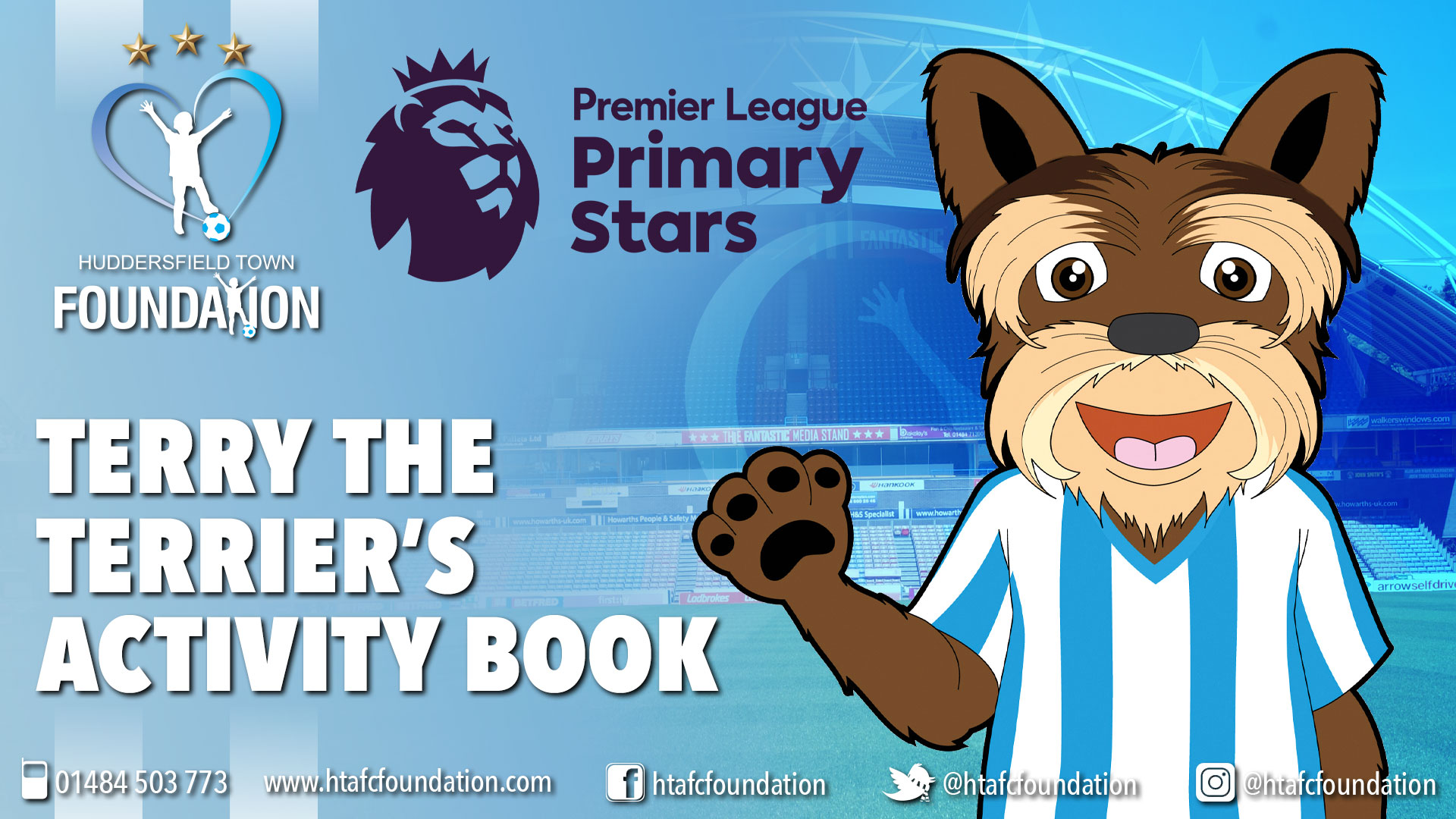 01 May

TERRY THE TERRIER NEEDS THE HELP OF YOUNG HUDDERSFIELD TOWN SUPPORTERS!

The Huddersfield Town Foundation is today issuing a challenge to young Town supporters to help Club mascot, Terry The Terrier complete his activity book!

To help children continue their learning at home, the Foundation has created an activity book as part of its Premier League Primary Stars programme.

Aimed at primary school aged children, the book contains content on a number of subjects usually taught at school, including Maths and History.

There is also the opportunity to have fun with the quiz games and activities section, including a Town-based word search and scavenger hunt.

Terry the Terrier plays a key role in the booklet, welcoming the children at the start, asking questions and setting challenges throughout.

The booklet is provided in the form of an editable PDF file, enabling you to either complete on your computer/tablet, or print and fill out by hand.

Although principally aimed at the younger generation, parents and guardians are encouraged to take part in the fun – with the history section sure to put their local and Club knowledge to the test.

The Foundation usually delivers Primary Stars sessions in schools across Kirklees and Calderdale as part of its Education provision.

Coaches assist school staff by providing classroom support, literacy, numeracy and PSHE interventions and workshops as well as collapsed curriculum days, one-to-one mentoring and active education lessons to support child development.

With the majority of children now studying at home, Foundation Primary Stars Manager, Ruby Marlow is keen to ensure they have the best resources possible to maintain their education.

To receive the booklet, you should contact Ruby via email – ruby.marlow@htafcfoundation.com who will send across the file and answer any further questions you may have.

It would be great if you could share your child's progress through the booklet with us via social media. You can find us on Twitter and Facebook via @htafcfoundation, and our Instagram handle is @htafc_foundation.

You could also tag @PLCommunities on Twitter using #PLPrimaryStars, in order to show the Premier League how well you or your child is doing.