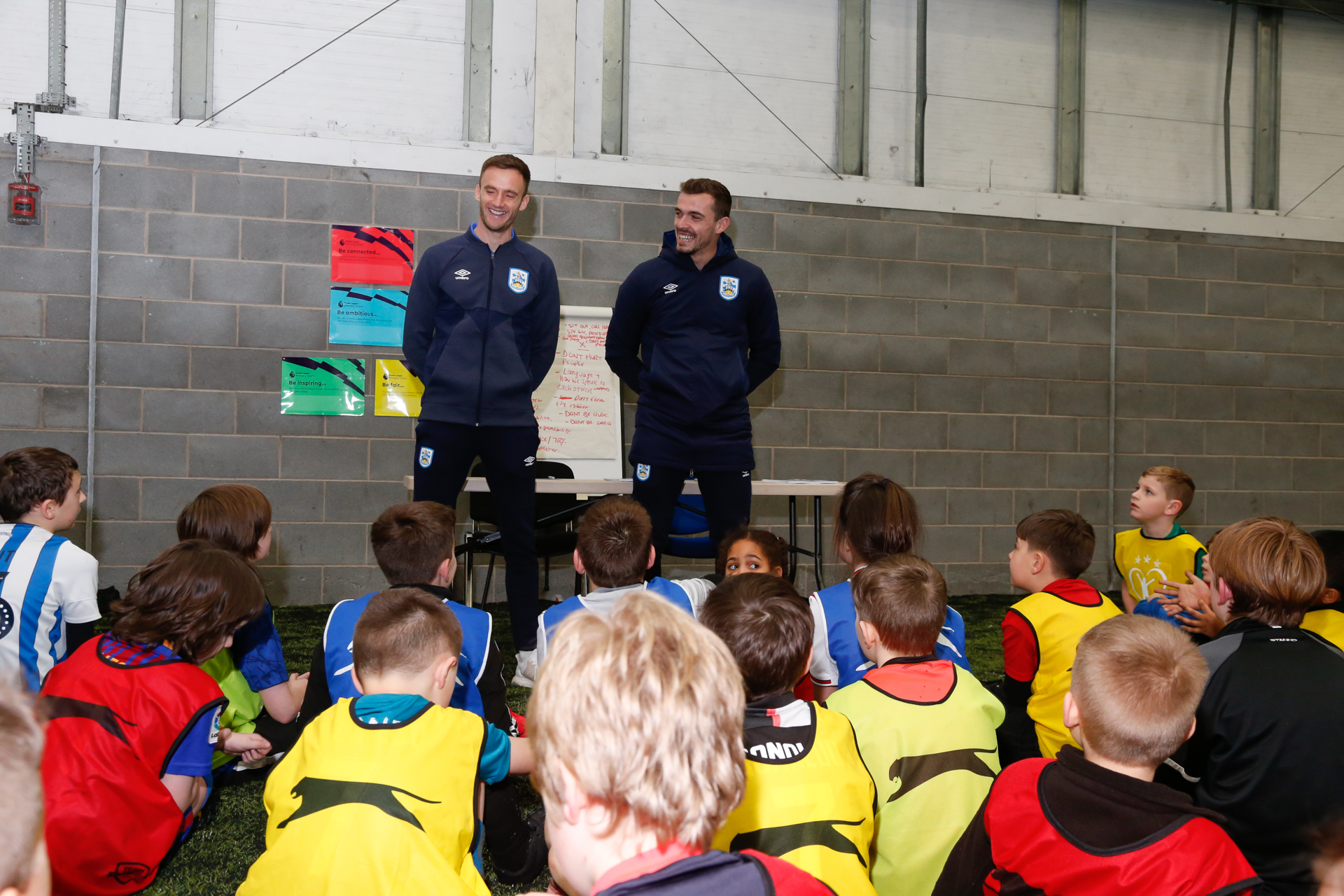 04 May

SECONDARY SCHOOL PARTICIPANTS NEEDED TO QUIZ HARRY TOFFOLO!

The Huddersfield Town Foundation is on the lookout for secondary-school aged participants to pose Harry Toffolo a question via Zoom next week!

Last month the Foundation held a similar call with Huddersfield Town striker Collin Quaner, with children who partake in its Premier League Primary Stars programme given the chance to ask the questions.

Following the success of that call and the feedback received, the Foundation has now enlisted the help of Town defender Toffolo to try and bring a smile to the face of some 11-16-year-olds. We would love to hear from some of our PL Kicks, Steps to Success, PDC and NCS participants however anybody aged 11-16 is eligible to enter.

The call comes as the Town Foundation continues its effort to support members of the local community during this difficult time, in which many young people will be studying at home and potentially feel isolated.

Questions should be centred around Harry and his life either on or off the pitch, and we would of course encourage them to be related to Huddersfield Town.

You could ask him about his routine during the lockdown, what is his favourite meal, how does he demonstrate resilience, you could ask for advice on which books are a must read whilst we find ourselves unable to go out and play football. You could even ask him how he looks after his mental and physical health when his daily routine has been changed so significantly.

Other potential lines of questioning include whether he has learnt any new skills or if he has surprised himself by trying something new. You could also ask him what the most important thing during this lockdown period has been.

Anybody in need of some inspiration can head to our Twitter page, @htafcfoundation, and watch the video of the call with Collin Quaner that was published on Wednesday 22 April.

If you have a question you would like to ask Harry, please send it in an email to Secondary Education Manager Sofie Armitage on sofie.armitage@htafcfoundation.com.

You should also include your name or the name of the person you are entering for, age and contact details.

Entries are being accepted until midday on Thursday 07 May and you will be contacted later that day if you have been selected to be included in the call, which is scheduled to take place on Monday 11 May.

Potential entrants should be aware that footage of the call will be publicised on the Town Foundation's website and social media channels.