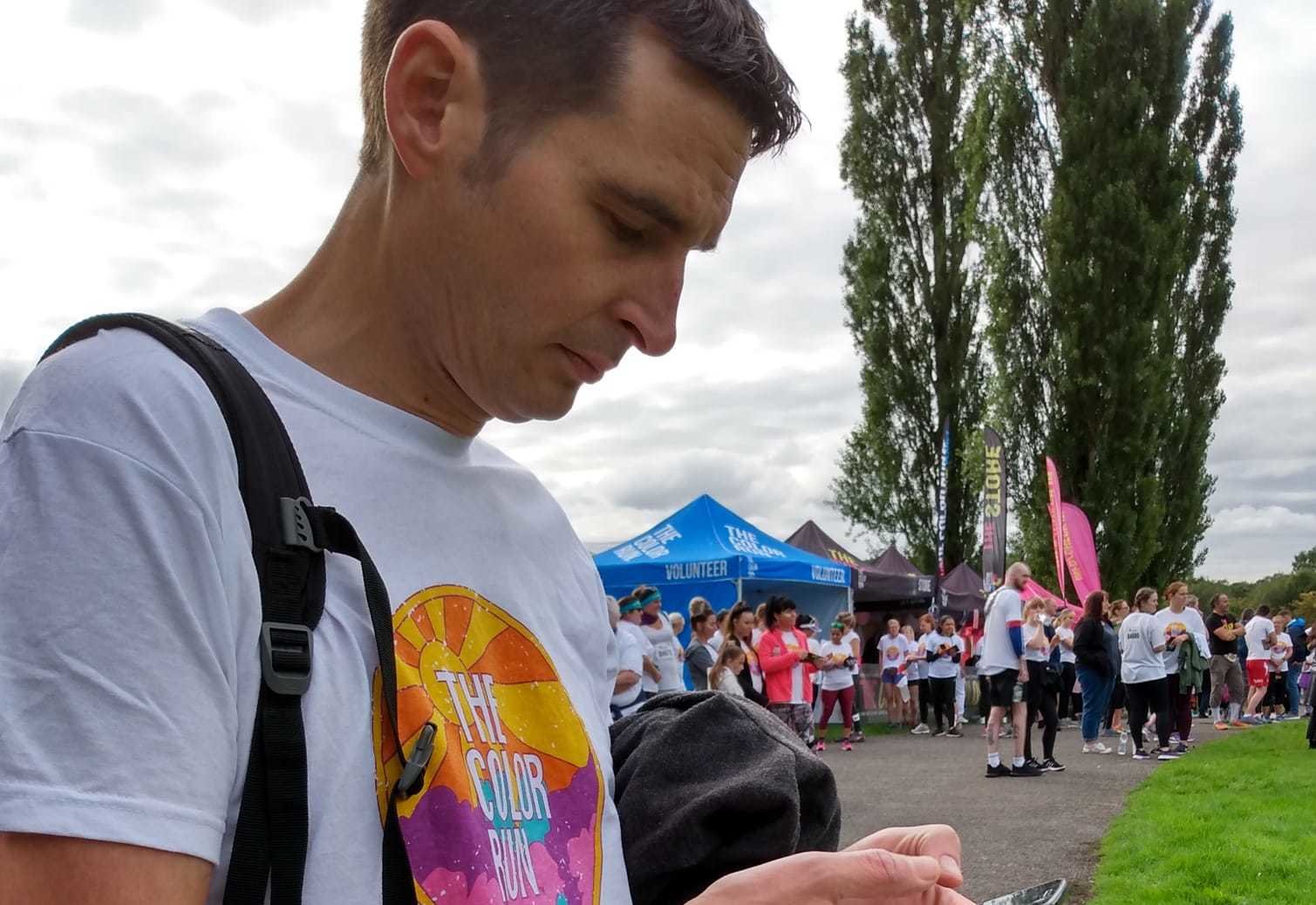 07 May

GET TO KNOW OUR GREAT NORTH RUNNERS!

The fourth instalment of the Huddersfield Town Foundation's 'Get to Know Our Great North Runners' question and answer series sees Lukas White take the hotseat!

Lukas, who is a lifelong Huddersfield Town supporter, has accepted the challenge of running for the Foundation in the half marathon, which is set to take place on Sunday 13 September.

Without further ado, here are his motivations for taking part and what he hopes to achieve from the event:

What made you decide to run the Great North Run on behalf of the Huddersfield Town Foundation?

I decided to take part in the Great North run to give myself a challenge and extra motivation to go out and run – even if the weather is poor! I also thought it would give me a plan to work to.

My affection for Huddersfield Town isn't just about the football team, or the Saturday afternoons. I've always felt proud that as an organisation and through the Foundation, they also play a key role in supporting the wider community. This is my chance to give something back.

How are you finding your training towards the Great North Run?

It's going pretty well, despite the circumstances. I'm getting out three or four times a week to run; short distances right now, but the plan is to steadily increase the distance between now and September. I'm supplementing the running with the all-important strength training, attempting to turn this creaking old body into a lean, mean running machine!

How have you been fundraising?

In the short-term I'm simply looking for donations, no matter how big or small. Later in the year I've got a couple of ideas brewing, which may or may not involve making a fool of myself.

Have you taken part in any other Foundation events?

Not specifically, although I have taken part in two Walk for Pounds events with the football club.

What advice would you give to others looking to fundraise for the Foundation?

Find an event that you'll enjoy but that will also challenge you. Being able to find sponsors is crucial as well.

Lukas is one of five runners set to represent the Foundation in the race, which starts in the centre of Newcastle before finishing in South Shields.

To donate to his fundraising appeal, please use the information on the following link – https://www.justgiving.com/fundraising/lukas-white-gnr.

If you would like further information on the Town Foundation's fundraising projects, or how you can donate to our work, please contact Fundraising Coordinator, Lisa Bottomley on lisa.bottomley@htafcfoundation.com or 07741671596.