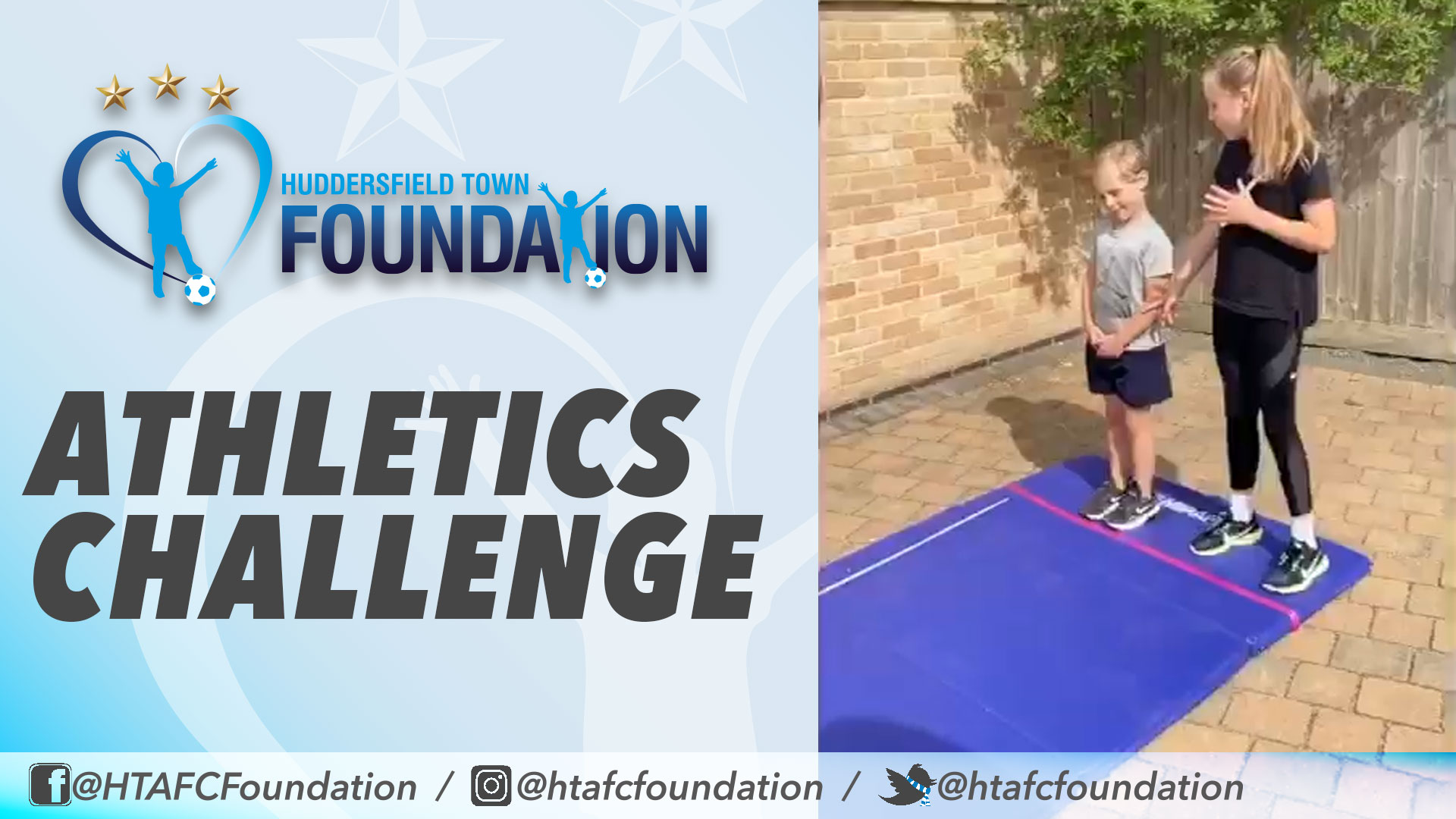 12 May

TAKE PART IN THE HUDDERSFIELD TOWN FOUNDATION GAMES!

The Huddersfield Town Foundation is today launching a challenge for young people to keep active at home, known as the Town Foundation games.

In the absence of regular PE lessons at their Primary or Secondary School, these Athletics Challenges are a great way for children to learn some new skills whilst also having fun.

The activities reflect traditional Olympic disciplines, with many of them requiring no equipment or the use of commonly found household items and clothes.

In total, there are five sports for the children to try their hand at: Social Distancing Sprinting, Household Hurdles, Lockdown Long Jump, Try at Home Triple Jump and Stay at Home Shot Put.

Each challenge comes with advice on how best to perform the action, as well as imagery of the event and a scorecard to record details of your best attempts.

If taking part in the Long Jump challenge, you can find a video explaining the action in detail by Danny Cowley's daughter, Bella on our Twitter feed, @htafcfoundation.

There is no time scale to these events, so children are welcome to try as many times as they wish in order to keep improving their scores. With the Tokyo Olympics being postponed until 2021, this could be a great replacement!

Should you wish to take part, please send an email to Sofie.armitage@htafcfoundation.com, who will reply with a copy of the document.

We encourage you to share your child's progress with us on Twitter, Facebook and Instagram, where you can find us on @htafcfoundation.

If you're not on social media, you can send your images and videos, or simply a text update to Sofie, who would love to hear how everybody is getting on.

The Athletics Challenge is the latest resource aimed at engaging and inspiring young people whist they are unable to attend Town Foundation sessions.

Towards the end of last month, we launched our Virtual Social Action Project, giving secondary school aged children the opportunity to make a difference in their local communities.

More information on this can be found here, or by emailing Sofie Armitage on the address provided above.

The Foundation has also put together a Premier League Primary Stars Activity Book, covering subjects including Maths and History for 5-11-year olds.

Should you wish to access this, you should contact Primary Stars Manager Ruby Marlow on ruby.marlow@htafcfoundation.com.