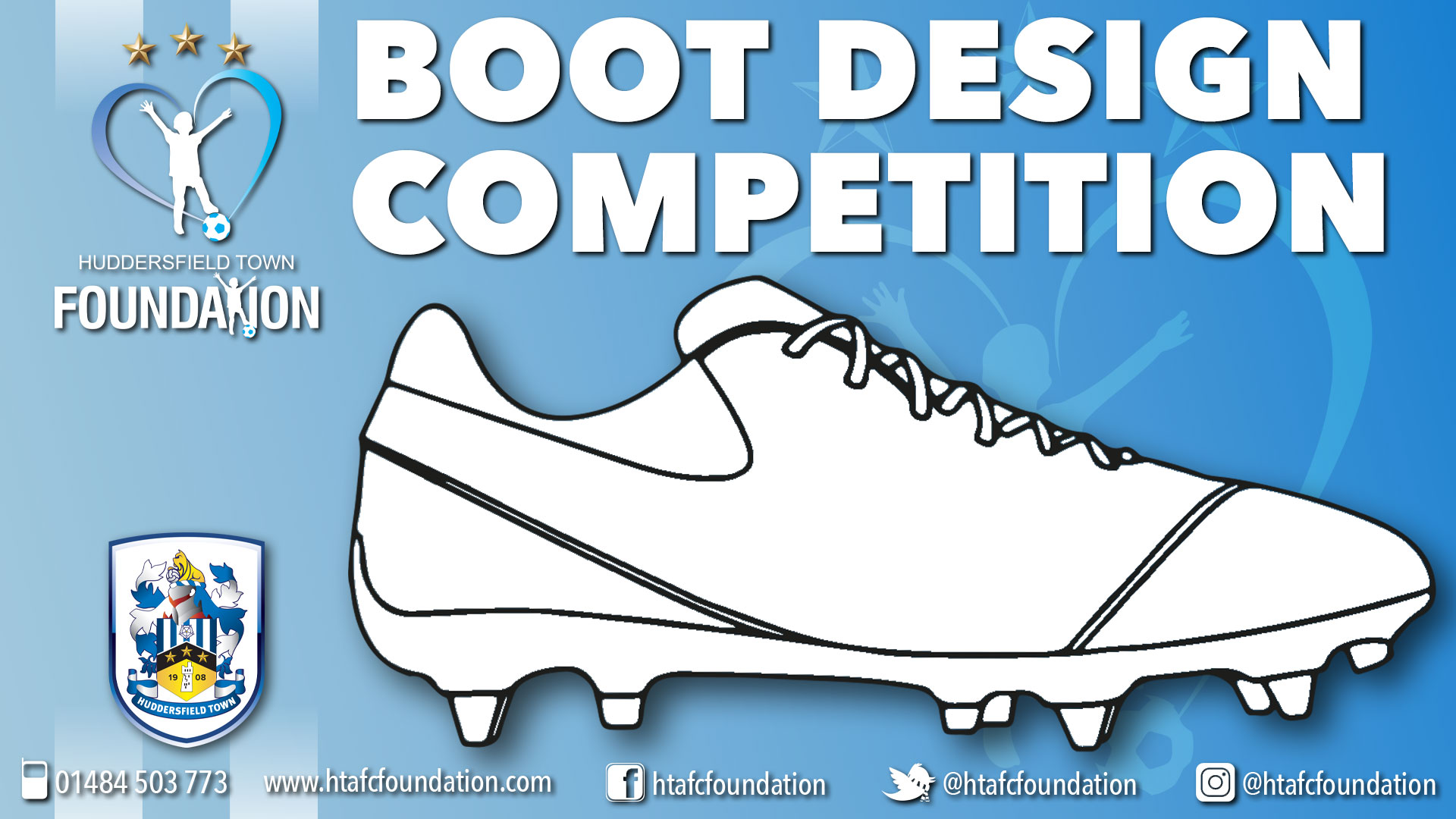 18 May

DESIGN A PAIR OF BOOTS FOR YOUR FAVOURITE HUDDERSFIELD TOWN PLAYER!

It's time to dust off those colouring pencils and pens, as the Huddersfield Town Foundation has a creative challenge for you!

The Foundation is asking young Huddersfield Town supporters to design a boot fit for the foot of your favourite player, with the winner receiving a pair of boots from Club partner Umbro.

We all know that modern football boots tend to be more colourful than those of a previous era, meaning you are free to use your creative license.

You could incorporate the club's colours, Blue and White, or go for a rainbow effect with a range of different colours.

Alternatively, you could go for a simpler design with less colour and focus on other intricacies, such as the laces or including text in the form of stitching.

Whatever you choose to do, the aim is to have fun doing so. With the majority of children continuing their studies from home, it is hoped that this activity will provide some light-hearted activity that everybody can get involved in.

Click here to be redirected to an online version of the boot template, which can be downloaded, printed and subsequently drawn on.

To submit your or your child's entry, take a photo of your design and post a photo to social media, tagging @htafcfoundation on Twitter or Facebook or @htafc_foundation on Instagram.

We ask that you include the name and age of the child who has created the design. This is so that those details can be included Town Foundation content announcing the winner.

If you do not use social media, you can send a photograph of the design and your child's details via email to ashley.colbourn@htafcfoundation.com.

The competition launches today (Monday 18 May) and entries will be accepted until 7pm on Sunday 24 May 2020.

After considering the entries, we intend to announce the winner the week commencing Monday 25 May.

By submitting a photograph of the child's work, you are giving permission for it to be used in a website article should it be chosen as the winner.

If you would like any more information about the competition, please contact Marketing and Communications Executive Ashley Colbourn via the email address provided above.