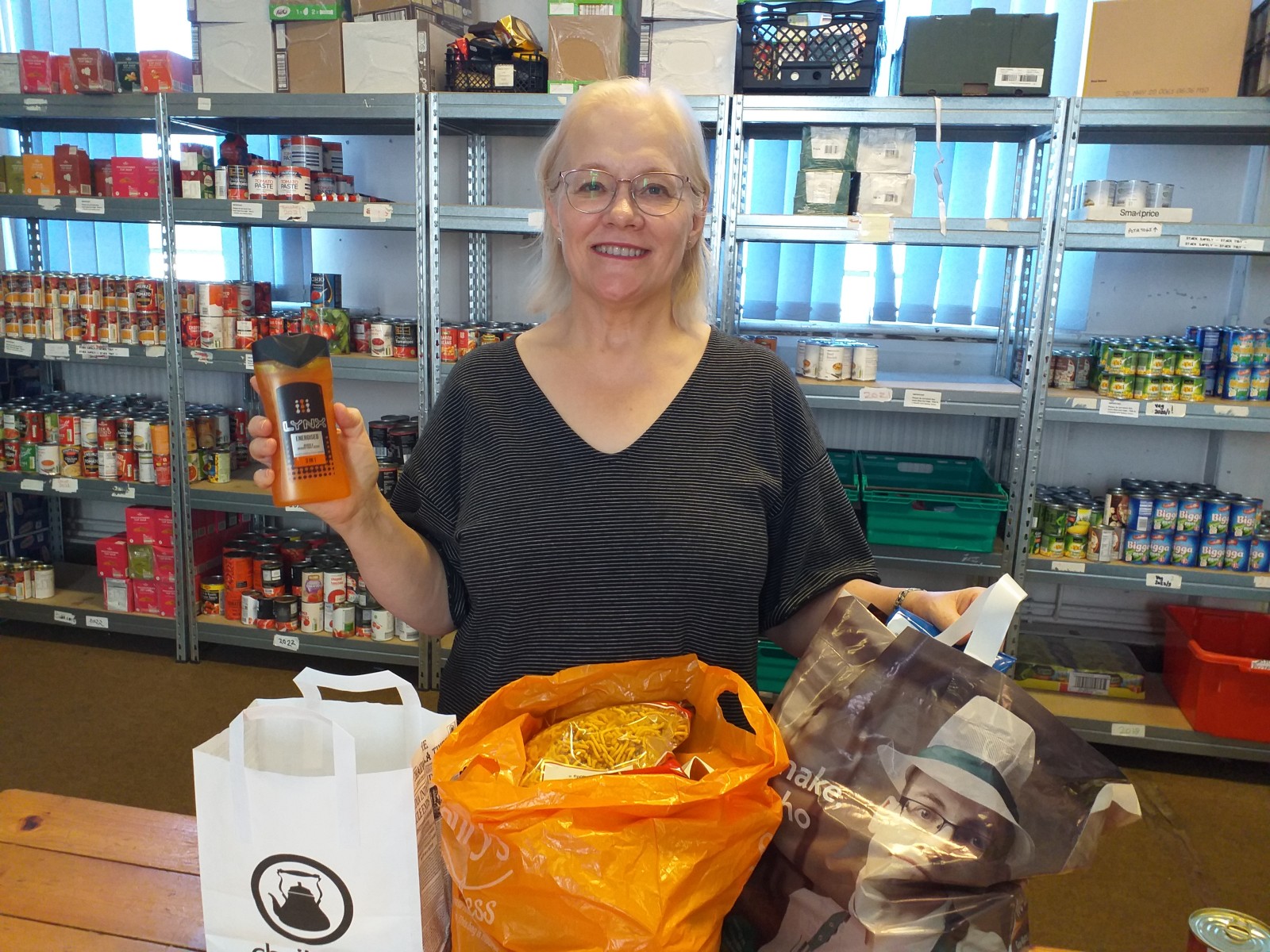 05 Jun

BATLEY FOODBANK VOLUNTEER WENDY SHARES HER STORY

The Huddersfield Town Foundation asked Wendy, a volunteer at one of its partners Batley Foodbank, to share her experience of volunteering during National Volunteers Week.

The Town Foundation and Batley Foodbank have formed a strong relationship over recent years, with the Foundation providing bins outside the John Smith's Stadium on Huddersfield Town match days for supporters to donate tinned goods.

Funds raised via our Big Sleep Out event in 2019 are also used to do a monthly supermarket shop, with the items subsequently passed on to the team at the Foodbank.

Wendy has volunteered at the centre since 2014, giving countless hours to help people in her local community.

Here, she describes her role and the benefits of volunteering:

What does your role as a volunteer at the Batley Foodbank entail?

My main role is as a team leader on a Monday. This involves working with a group of volunteers to ensure that the right food is delivered to the right people, and that the shelves are kept stocked, clean and tidy.

Why do you volunteer?

I believe that food is one of the most important things that people need. Having food means that people can function in their day-to-day lives and it feels satisfying to be able to provide it to those who are most in need.

What are the benefits of volunteering?

I have been able to meet all kinds of different people from different walks of life, including volunteers, those who use our service, and donors. I have also learned plenty of new skills during my time as a volunteer and have been able to apply skills from my professional life to help me solve challenges I have encountered when volunteering.

Has your role or the service the foodbank provides changed since the start of COVID-19?

The service the foodbank provides has changed considerably, as we have moved to home delivery. This has brought its own logistical challenges, but we now feel we are a well-oiled machine! I have also been volunteering more often at the foodbank.

What advice would you give to somebody looking to start volunteering?

The best advice I can give to anyone who is wanting to volunteer would be to keep an open mind, be prepared to go outside of your comfort zone, and be willing to listen and learn.

More information about the Batley Foodbank and the service they provide can be found on their website.

Earlier this week, the Town Foundation caught up with Richard Whiteley at the Huddersfield Welcome Centre to hear his volunteering story. To read this, click here.

If you would like to find out more about the Foundation's work with local organisations, or how you can help our work, please contact Fundraising Coordinator Lisa Bottomley via lisa.bottomley@htafcfoundation.com or 07741671596.