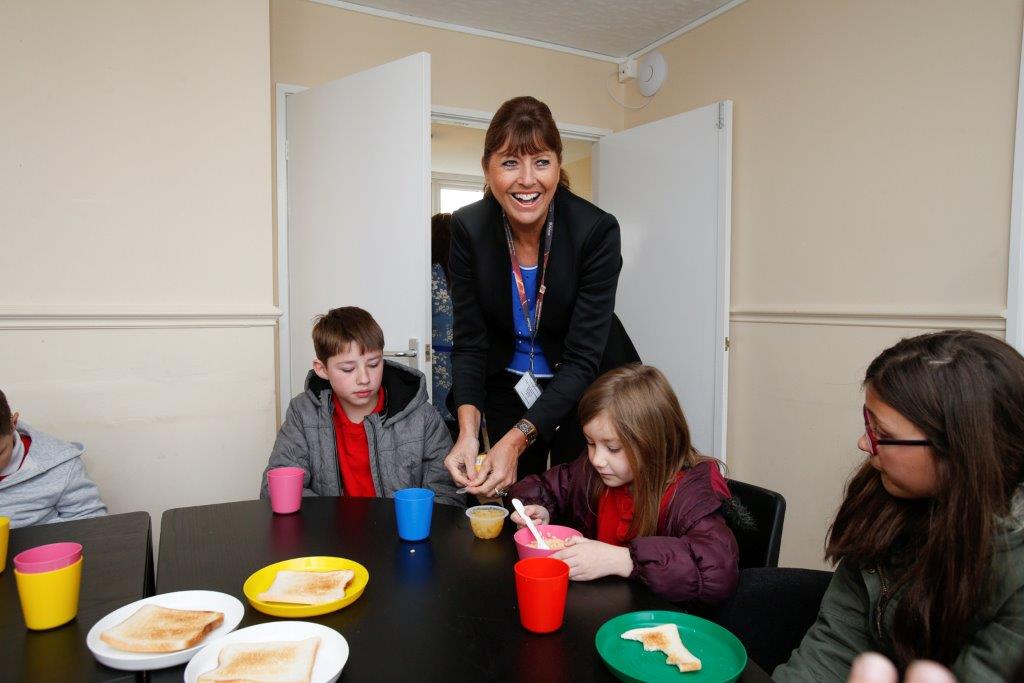 11 Jun

JEANETTE CARTWRIGHT APPOINTED AS BREAKFAST CLUB AMBASSADOR

The Huddersfield Town Foundation is delighted to announce the appointment of Jeanette Cartwright as Breakfast Club Ambassador.

Jeanette is a long-time supporter of the Town Foundation, working for Kirklees Catering Services and giving her time voluntarily to assist in the preparation and delivery of numerous events.

Her work is, in particular, supporting the Foundation's Breakfast Clubs, of which there are now 41 across Kirklees.

Given her role at Kirklees Catering Services, Jeanette consulted with schools on how best to set up the Clubs in 2012, as well as advising on healthy eating and portion control.

Jeanette will often be spotted at Breakfast Clubs throughout Kirklees, helping, chatting to staff and playing games with the youngsters.

As well as the Breakfast Clubs, Jeanette is always keen to volunteer her time at other events and has attended all three of the Foundation's Big Sleep Out events at the John Smith's Stadium.

There she helps serve the hungry participants at the catering stations, in addition to sleeping in the concourse to raise funds for local homeless charities.

In 2019 Jeanette joined the Planning Committee for our Fizz Friday Ladies Lunch event, playing a role in its rebranding and hosting a quiz about the Breakfast Clubs on the day.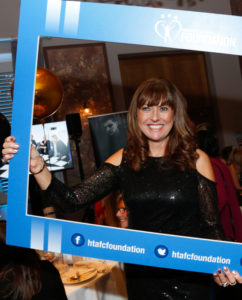 On her appointment, Jeanette commented:
"I am honoured to become an Ambassador for the Huddersfield Town Foundation Breakfast Clubs.
"In my position within Kirklees Catering Services, who have wholeheartedly supported the Foundation, I have been able to offer advice and support in the setting up of the 41 Breakfast Clubs since 2012.
"Seeing the children enjoy a healthy, nutritious breakfast and the smile on their faces is a reward in itself. It's an absolute pleasure to be able to offer my own time in volunteering, whatever the event!"
Once the Town Foundation is able to return to hosting face to face Fundraising events, Jeanette will once again play a key role in bringing them to life.
Town Foundation Fundraising Coordinator, Lisa Bottomley, added:
"It is fantastic that Jeanette has agreed to take on this role, her wealth of experience and dedication to the foundation has been invaluable.
"I would like to thank her for the support that she has given to the charity over the past eight years and look forward to continuing our partnership for many more years to come!"
For more information on the Breakfast Clubs or the Town Foundation's Fundraising efforts, please contact Lisa Bottomley via lisa.bottomley@htafcfoundation.com or 07741671596.