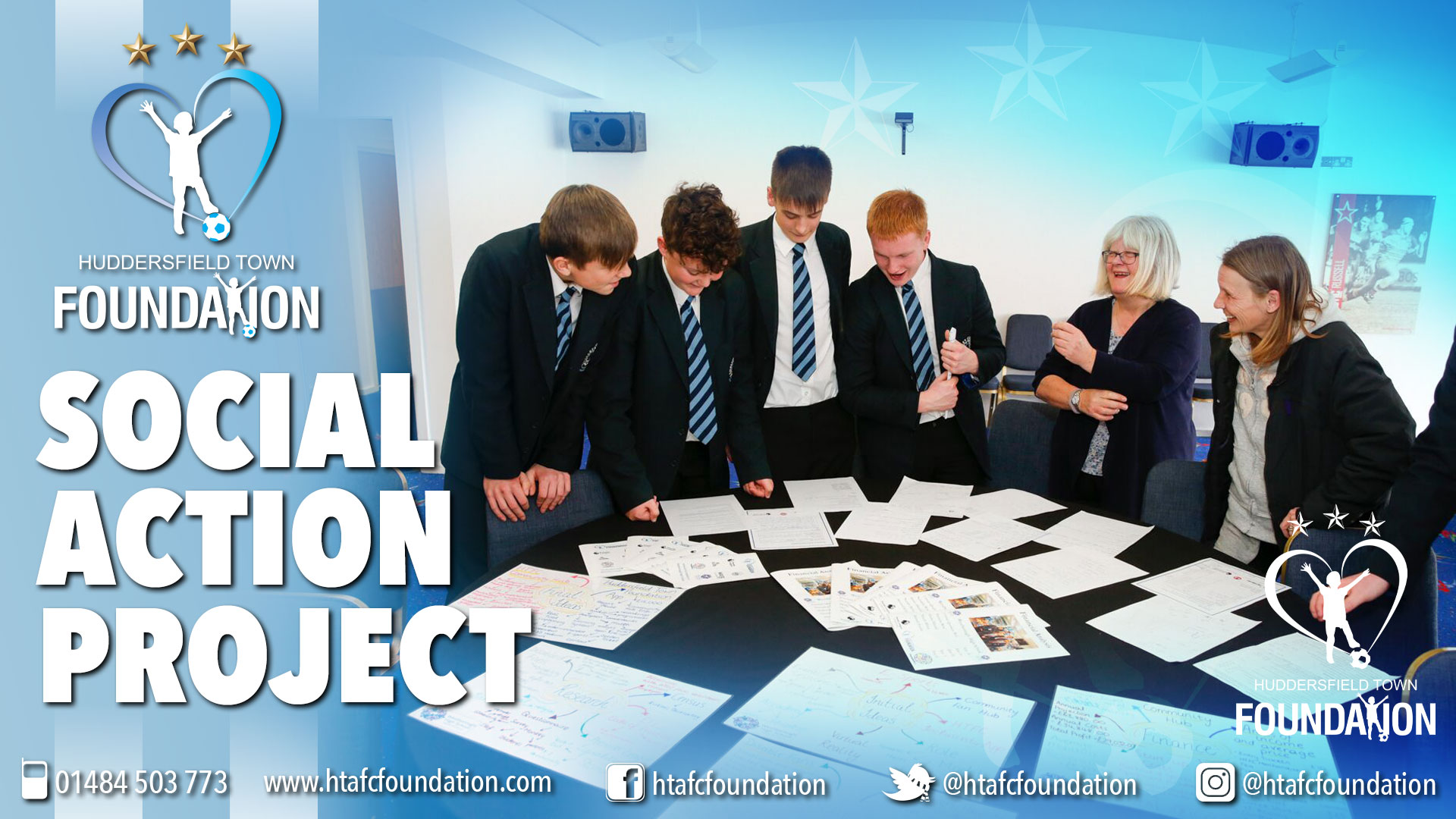 15 Jun

VIRTUAL SOCIAL ACTION PROJECT SET TO CLOSE THIS WEEK

The last day to enter the Huddersfield Town Foundation's Virtual Social Action Project competition is Friday 19 June 2020.

Launched at the end of April, the competition aims to give secondary school students the tools to design and implement something that will help their local community.

With social distancing guidelines still in place, students are encouraged to complete the project virtually.

Working by yourself or as a small team, youngsters gain ownership of the project from the start by choosing what topical issue they wish to focus on, encouraging leadership and the use of their initiative.

Example projects that students may wish to consider include organising a food bank delivery for vulnerable people in their local community and launching a litter picking initiative.

Alternatively, you could focus on tackling a health-related issue, such as healthy eating, or pick a project centred on the ongoing COVID-19 pandemic.

After the competition closes on Friday every entry will be assessed, and the students involved will subsequently be given specific feedback on their work.

Prizes will also be awarded in several different categories, including most entrepreneurial, most committed, best community engagement and best use of social media.

It is hoped that participation in this project will develop skills such as teamwork, leadership and project management.

This project was initially derived as part of the Town Foundation's Steps to Success programme, a scheme that helps disengaged young people aspire to reach their potential through learning life skills and mentoring.

However, the Town Foundation encourages anybody of secondary school age to take part, with the flexible schedule ideal for managing your workload.

To receive a copy of the toolkit, please email Secondary Education Manager Sofie Armitage on sofie.armitage@htafcfoundation.com.

Sofie can also be contacted if you would like to find out more about how the Town Foundation can work with your secondary school for the 2020/21 Academic Year.