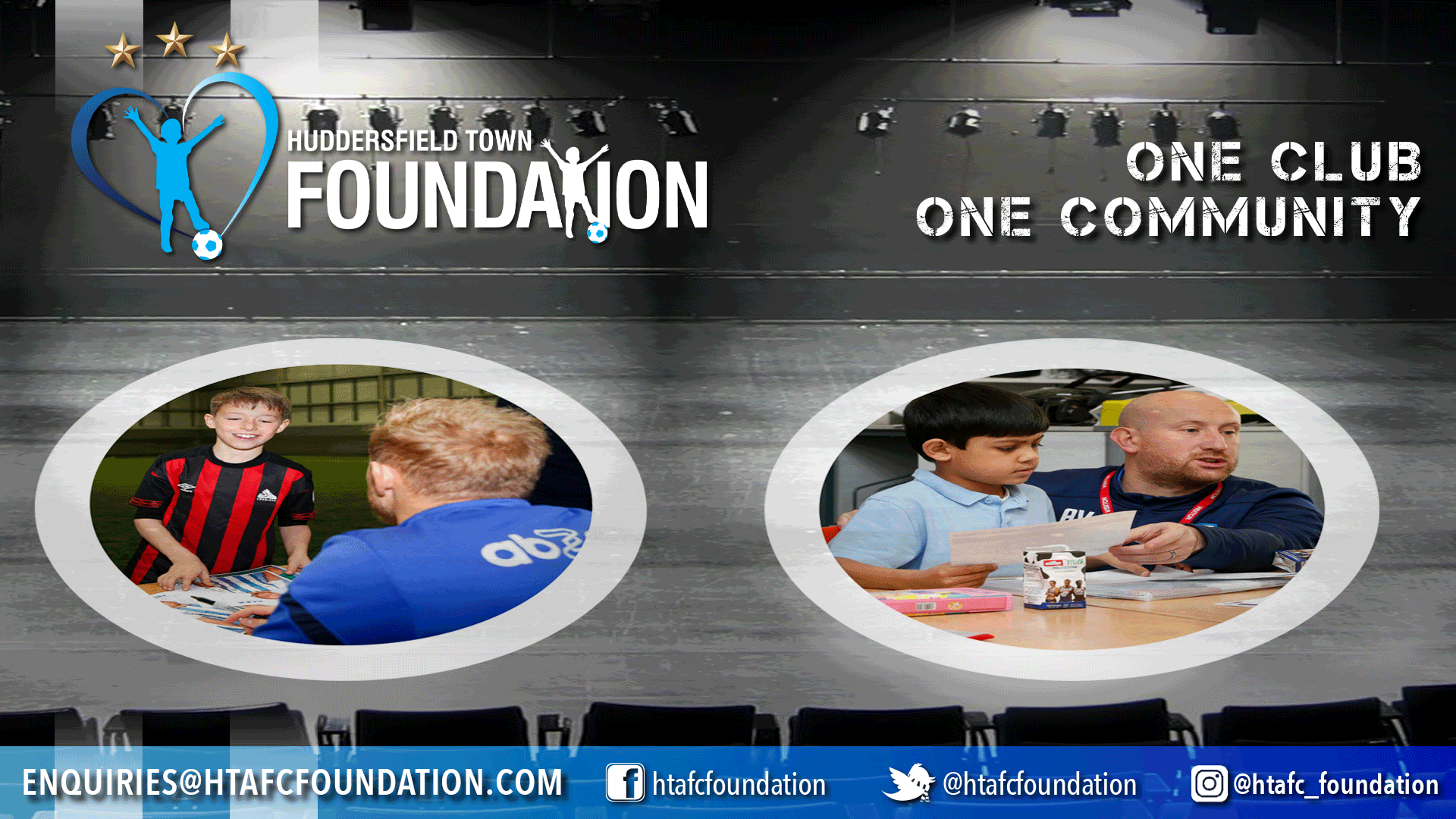 19 Jun

SPOTLIGHT ON THE TOWN FOUNDATION: PART 2

Part One of the 'Spotlight on the Town Foundation' series explored the history of the charity, how it has developed and the services it provides.

This week, you can learn more about its relationship with Huddersfield Town, how the Foundation is funded and how we work with both local and national organisations!

Having read Part 1, you may  be aware that the Foundation employs 23 full-time staff, who deliver in a range of programmes across Kirklees.

In order to deliver these sessions and cover wage costs, we receive funding from a variety of sources.

Funding

A big portion of this money comes from grants which must be applied for, a good example being the Premier League's Charitable Fund.

Money from the PLCF is used to fund staff wages for the Premier League programmes we deliver (eg PL Primary Stars), as well as the other costs associated with those offerings – equipment, marketing etc.

We also get commissioned by various agencies to carry out work, one of which is Locala, a social enterprise that provides NHS community healthcare services. Their insight data enables us to better pinpoint areas that need addressing within the Kirklees community.

On the partnership, Locala Chief Executive Karen Jackson said:

"Locala has partnered with Huddersfield Town Foundation to recruit a Health Manager to lead on a range of innovative projects to improve health and wellbeing of communities.

"Projects include sessions for people living with dementia, depression, social isolation or loneliness, physical activity sessions to benefit mental health, walking groups, and healthy lifestyles workshops for young people. We are delighted to be working with the Town Foundation, contributing to fantastic projects that have significant benefit to communities."

Fundraising

The other main source of income for the Town Foundation is Fundraising. Before COVID-19, we would run numerous large-scale events throughout the year to attract donations – one of which being the Foundation Ball.

The Ball is the Foundation's most ''prestigious' event, with attendees enjoying a three-course meal followed by entertainment, the chance to hear from beneficiaries of our work and an auction containing money can't buy prizes.

Another of our Fundraising events is the Fizz Friday Ladies Lunch. The 2019 edition saw 130 guests enjoy lunch, learn more about the Foundation's work and raise over £7,000.

Other Fundraising income comes in the form of personal donations and challenges, as well as online via Just Giving and Give As You Live, both of which have grown in prominence since the start of COVID-19.

In addition, we offer a text donate service which enables people to donate up to £10 by sending a text message. More details of this can be found below.

In addition, we also run an event called the Big Sleep Out (BSO), where a 100% of the proceeds are distributed to  local organisations and charities that are all focused on homelessness.

The BSO has taken place in each of the past three years, with supporters sleeping in the concourses of the John Smith's Stadium for a night to raise awareness of homelessness. Over the three editions, more than £120,000 has been raised.

Relationship with Huddersfield Town

The Foundation is the official charity of the football club, working within the Club Community Organisation model set out by the Premier League and EFL.

There is representation from the club's Board of Directors on the Foundation's Board of Trustees, meaning we support each other in aligning strategy as well as our mission and values.

Furthermore, the Club provides the Foundation with HR, IT and Finance support. This ultimately allows the Foundation's funding to go further by eradicating need to employ specialists in those areas.

In addition, the club supports our work across all of their digital media channels, as well as dedicating a match to the promotion of the Town Foundation at least once a season and allowing access to the players to attend events.

On the relationship, Foundation Chief Executive Siobhan Atkinson said:

"It's a great working relationship and I'm really proud that the Club back us in the way that they do. I've worked in football for over 20 years and I know that not every club Foundation gets that support, so we are lucky in that sense."

Partnerships with local and national organisations

Much of the project work we carry out is in partnership with other community organisations, who either work on a regional or national level.

The main national ones are the afore mentioned Premier League and EFL. In addition, we work with the Sporting Memories Foundation to provide Sporting Memories sessions, and Show Racism the Red Card.

On a local level, we work with 41 Kirklees schools who run Breakfast Clubs and 30 Primary Schools on the Premier League Primary Stars programme.

Furthermore, our partnership with Kirklees Active Leisure sees us work out of their Leeds Road Sports Complex, and we use the facilities there to run many of our sessions and Holiday Camps.

The Town Foundation supports the Welcome Centre in Huddersfield and the Batley Food Bank via its 'Fans for Food Banks' scheme, in which donation bins are placed outside the John Smith's Stadium on Huddersfield Town match days.

Moreover, we are always willing to promote the work of other local community organisations on our social media channels. Examples include Kirklees Health Watch, Kirkwood Hospice, the Jo Cox Foundation, Kirklees Council and West Yorkshire Police.

Next week, the final piece in the series looks at the Foundation's plans for the rest of 2020 and how the COVID-19 outbreak will affect us moving forwards.