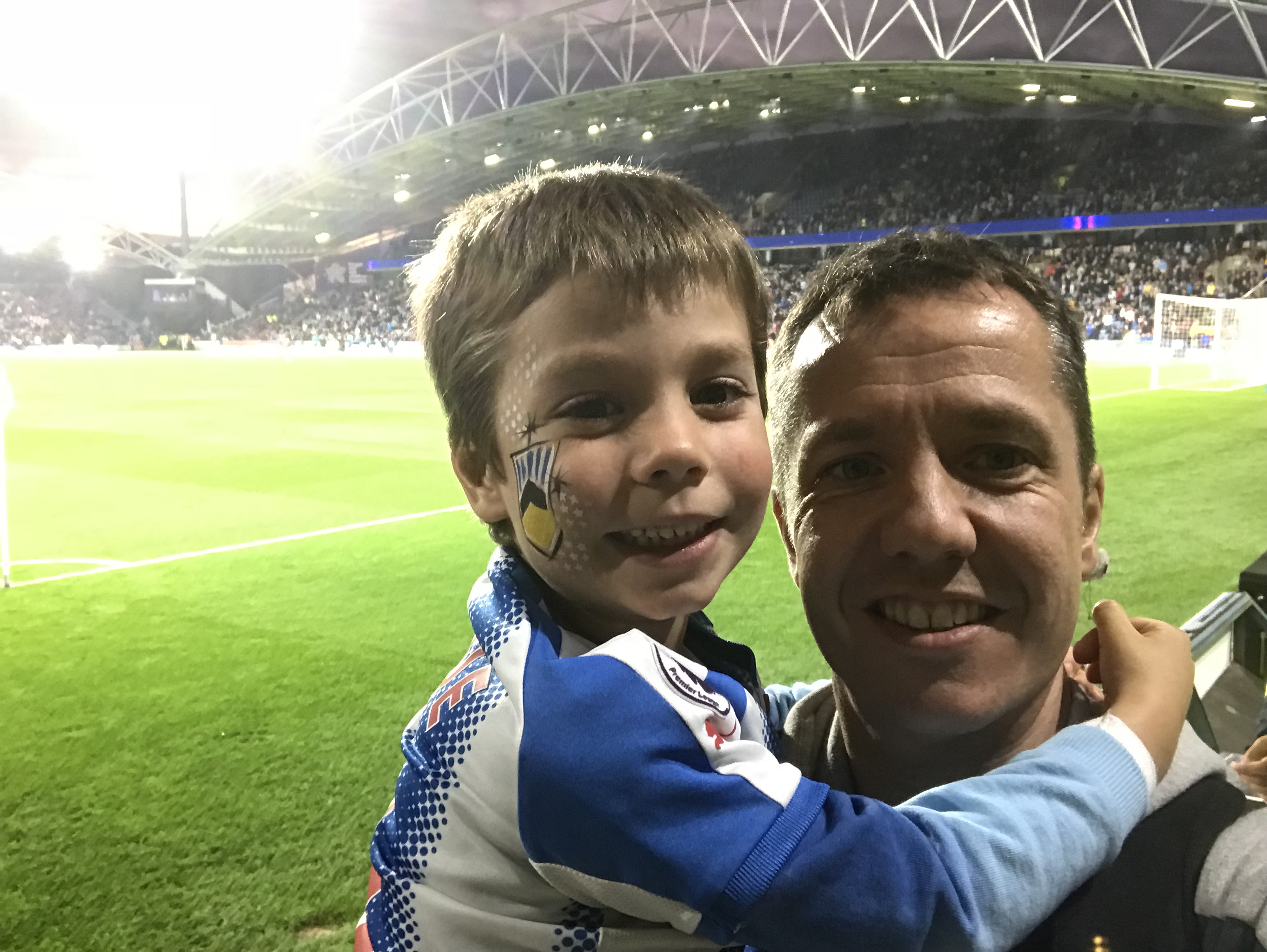 25 Jun

GET TO KNOW OUR BOARD OF TRUSTEES!

So far in the Get to Know Our Trustees series, the Huddersfield Town Foundation has introduced you to Louise Woollard, Martin Gonzalez and Caroline Lee. 

Today we'd like you to say hello to Ryan Virtue, one of the Board's newest members having joined earlier this year! 

Although not originally from the area, Ryan and his six-year-old son are now big Huddersfield Town supporters with season tickets at the John Smith's Stadium. 

His affinity with the club bought him into contact with the Town Foundation, and here Ryan explains his Trustee role and why he wanted to get involved: 

When did you join the Board of Trustees?

I'm a newbie and only joined the Board in March this year. Because of COVID-19 I'm yet to meet my new colleagues in person, but I hope to put that right soon! 

What do you do for work outside of The Foundation?

I'm a Chartered Accountant and work for Virgin Media based in Bradford. I also have another couple of voluntary roles where I look after the finances for Internet Matters, a national organisation who provide guidance and awareness on internet safety, and I'm a Business Mentor for The Prince's Trust where I work with young people across West Yorkshire to help them get their new businesses off the ground.

What does your role as a Trustee entail and what skills do you bring from your work background?

The role is mainly around ensuring that money raised by the Foundation is used as effectively as possible to benefit our Community. The Trustees work with the Foundation management team to take key decisions and help raise its profile. There's also a regulatory perspective, ensuring we are fully compliant with all relevant statutory and regulatory obligations laid out in Law and through the Charities Commission. 

How do you see the Town Foundation's vision and strategy changing or adapting going forwards?

I don't think the Foundation's vision and strategy needs to evolve or adapt much at all, but we need to stay relevant and in touch. The ethos of One Club One Community is powerful, and we must maximise the strong bond which we clearly have with the Football Club, it's staff and the players. 

What do you consider to be the biggest challenge faced by the Town Foundation?

The Foundation is feeling the impact of not being able to hold key fundraising events that we heavily rely on. Instead we're having to think of alternative ways to raise funds, such as Give as You Live. Hopefully we can start to deliver traditional Fundraising events again sooner rather than later! Even during lockdown, I'm incredibly proud that we are predicted to provide 11,100 breakfasts at our Breakfast Clubs between 21 March and 17 July, when schools close for the summer holidays.

To read the previous interviews in this series, please head to the 'News and Events' tab on our website and select 'News'. 

If you would like to find out more about the Town Foundation's Trust Fund work, please contact Fundraising Coordinator Lisa Bottomley via lisa.bottomley@htafcfoundation.com or 07741671596.