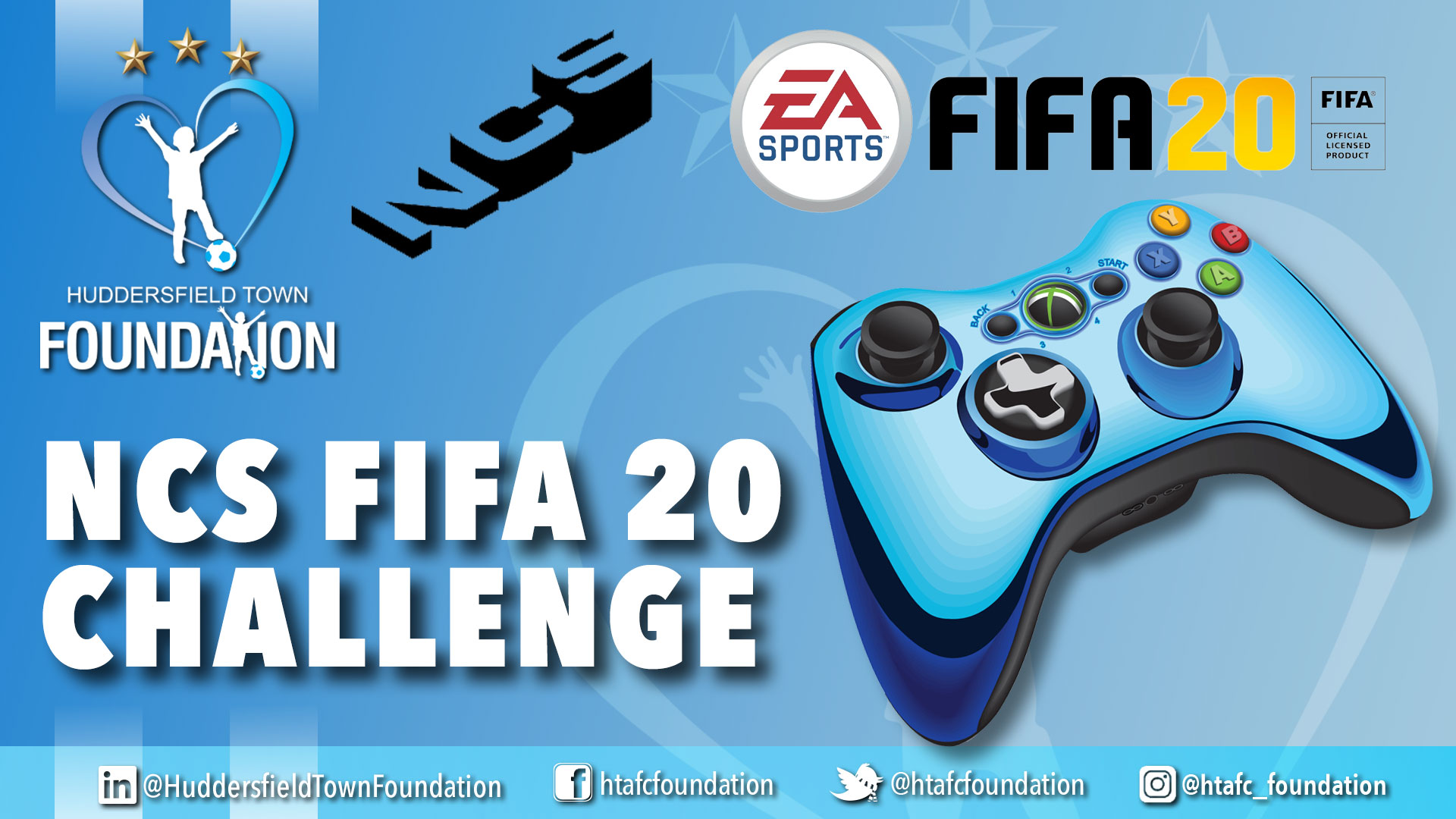 08 Jul

PARTICIPANTS TAKE ON NCS COORDINATOR EVAN IN FIFA 20 CHALLENGE!

Three of the Huddersfield Town Foundation's Summer NCS participants took on programme Coordinator Evan at FIFA 20 on Tuesday night!

James, who attends Castle Hall Academy, Sully of Upper Batley High School and Hamzah from Heckmondwike Grammar School all opted to represent their cohort on the popular video game.

All three matches were contested to a high quality and Evan and his opponent could not be separated in either one of them!

His match with James finished 3-3, whilst his encounters with Sully and Hamzah ended in 2-2 draws.

The FIFA 20 challenge is the latest Town Foundation initiative to engage young people in the local community virtually whilst face to face contact is prohibited.

Other examples of projects for high school aged participants include a Virtual Social Action Project, a monthly #PLKicks Engagement Pack and the chance to join Huddersfield Town defender Harry Toffolo on a Zoom video call.

Last October the Town Foundation launched its inaugural NCS (National Citizens Service) programme in partnership with the EFL Trust.

After that successful cycle, the Foundation's NCS team had been gearing up for an even bigger Summer 2020 programme.

Because of the impact of COVID-19, the Town Foundation's NCS team are currently preparing to deliver an adapted version of the programme known as NCS 'Keep Doing Good'.

This will be open to all 15-17-year olds to help the country get back on its feet post lockdown.

The two-week programme requires young people to donate some of their time over July and/or August through volunteering and social action – picking up new skills, rebuilding local communities, and creating positive change – all for free!

If you would like any more information on this Summer's repurposed NCS programme, please email NCS Manager Maureen Quinn on maureen.quinn@htafcfoundation.com.

There is also still time to sign up for the Summer 2020 programme! To do so, please visit https://wearencs.com/sign-up-to-ncs.

If any participants are interested in any future FIFA 20 events with the Town Foundation, please email evan.hall@htafcfoundation.com stating which console you play on and your gamertag.